Remortgaging: A simple guide
Don't miss out on a better mortgage deal which could end up saving you thousands.
Find a remortgage deal
Free online mortgage broker
Mortgage in principle in 15 mins
Low interest rates
Free expert advice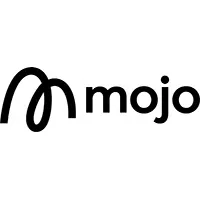 Remortgage With Mojo Mortgages
Compare All Major Lenders
20,000 Mortgage Deals
Easy Remortgages
Compare Your Remortgage Deals
Your mortgage could be costing you thousands of pounds over the course of your loan term. The mortgage market today is competitive, with plenty of lenders offering great deals to all types of borrowers. If you decide to remortgage you could end up with a cheaper deal which covers what you need.
What is remortgaging?
Remortgaging is the act of switching mortgages. This can be by moving your loan to a new lender, or just by changing the type of loan you have with your existing lender.
Usually, remortgaging is done to get a lower rate or a loan suitable for a major project such as a property renovation.
It's usually done by switching to a lender that offers a better interest rate or features such as payment holidays that might better suit your situation.
7 reasons to consider remortgaging
There's a range of reasons why you might want to part company with your existing lender or deal and look for a new one.
When should I remortgage?
Here are some scenarios where remortgaging tends to be a good idea.
Your introductory deal is ending. If your current mortgage had an introductory rate that's about to end, it's likely you'll be moved onto the lender's standard variable rate (SVR), which is usually significantly higher. If this is the case, your monthly repayments will skyrocket, meaning remortgaging could be a good idea. You should start searching for remortgage deals around 14 weeks before your introductory deal expires, so there's enough time for all the paperwork to go through.
You're worried about interest rates rising. When the Bank of England base rate rises, mortgage rates tend to rise across the board. There's no foolproof way to predict this, but if you believe it's about to happen, you may want to lock in a low rate while it's still available.
You want to borrow more money. Remortgaging is often a useful way to borrow extra money at a low rate. If your current mortgage provider doesn't allow you to do this on good terms, remortgaging with a different provider could be a solution.
Your home's value has skyrocketed.

If your home's value has increased since you took out your mortgage, you could be eligible for a mortgage with a lower loan-to-value. If this is the case, the rates on offer are likely to be far lower than what you're currently paying.

You're moving house (without a portable mortgage). If your current mortgage deal isn't portable and you're looking to move house, you'll have to remortgage.
You want added flexibility. Some mortgages let you take payment holidays. Some let you overpay without any charge. If you're desperate to do this, but your current deal won't let you, it might be worth remortgaging.
When shouldn't I remortgage?
If you're dealing with any of these situations, you may want to think twice about remortgaging.
Your current deal has a huge early repayment charge. Most mortgages with introductory deals will include an early repayment charge if you switch before the deal has ended. These charges can be huge and will often eclipse any savings you'd make by remortgaging.
The alternative rates aren't much better than your current deal. There are one-off fees attached to most remortgage deals on the market. If the rates available are only slightly better than your current deal, it's likely these fees will cancel out any savings you make by switching.
You're suffering financial difficulties or credit problems. When remortgaging, you'll need to go through the same affordability checks as you did when you originally bought the house. If your credit score has decreased since being approved for your last mortgage, you may struggle to be approved for a better deal. The same goes if your income decreased compared to your outgoings.
You've recently changed jobs. A new job is often interpreted as being risky for lenders, and this might deter them from offering you the best deals. This could be particularly problematic if you've recently become self-employed or launched a business. Lenders would want to see a minimum of one year's accounts before lending to self-employed applicants. To get the best deals, you may have to provide at least three years of accounts.
If interest rates look likely to drop. If you believe the Bank of England base rate is likely to drop soon, it might be worth holding out for a better remortgage deal in the future.
If your home has dropped in value. If your home has dropped in value, the loan-to-value of your mortgage may have risen, meaning better rates might be out of reach. If you're stuck in negative equity, it'll prove especially difficult to find a better deal than what you're already on. In this situation, it's usually best to sit tight and wait for house prices to improve.
The cost to remortgage
Whilst remortgaging has the potential to save you money, there are a number of fees involved that are worth considering before you begin the application process.
Exit fees. This is an administration fee charged when you've paid off your mortgage in full. Whether its to remortgage with a different lender or because you can afford to pay off the mortgage. Learn more about exit fees.
Arrangement fees. These fees cover the initial costs of setting up your mortgage. Generally speaking the fee will be higher if your mortgage has a lower interest rate.
Valuation fees. Your new lender will want to have your property valued as it might have changed in value since you bought it. The amount you will pay depends on the value of your property but sometimes lenders offer valuations as free as part of the remortgage deal.
Legal fees. You will need a lawyer to help you with the legal work involved in remortgaging, luckily it shouldn't cost quite as much as it did when you first took out the mortgage as there is less legal work involved. These fees cover the cost of your lender's solicitors.
Early repayment charge (ERC). If you have a fixed rate mortgage you'll typically be locked in for a number of years. You can get out of the deal and remortgage however you will have to pay a penalty. It is usually better to wait until the end of the mortgage period before remortgaging.
How to compare remortgage deals
Speak to your current lender. Ask your lender if this is the best deal that you can get. Lenders will usually have a number of incentives in place to retain customers thinking of remortgaging, including discounted interest rates and waived fees.
Compare interest rates. The interest rate offered by different lenders should be high on your list of considerations when looking for the best remortgaging deal. Decide on whether you want a fixed or variable rate, and if you are selecting a fixed rate, decide how long you want to fix it for.
Look at the fees. Compare the fees that apply to different lenders. Some common mortgage fees include application fees and survey or valuation fees. Take your time and compare the fees that apply to any potential new mortgages and assess their long-term impact on your mortgage costs.
Compare features. Consider the features that you'd like from your new mortgage and how these will match the purpose of your remortgage. For instance, if you're looking to minimise your account-keeping costs you may want to compare mortgages with no ongoing fees. If you've received a pay rise, you may want to think about opting for a mortgage that allows you to make unlimited extra repayments without penalty.
Calculate the costs. You will need to calculate the expected costs using a refinancing calculator. This will help you identify the gains that you will make over the term of the mortgage. Remember to factor in any exit fees charged by your current lender as well as upfront fees applicable to your new mortgage.
Check your credit history. Review your credit file to ensure that it's healthy, as this will help support you in your remortgaging negotiations.
What's the "best" remortgage deal?
The best remortgaging deal is one that suits your mortgage needs while not raising your expenses. Ideally, a good remortgaging deal will lower your ongoing expenses and periodic repayments by offering a lower interest rate and more suitable features.
Before doing your research, you should ask yourself the following:
What type of mortgage do I want? You might want to switch from a variable rate to a fixed rate or vice versa, or you might want to remortgage to a new loan that allows you to make unlimited additional repayments on your mortgage when you have extra cash. During this stage, you should think about your lifestyle and how it may influence the type of mortgage that you need. Ideally, you should have a list of features and specifications you want in your mortgage before starting your comparison.
What are the savings? Savings are one of the most important considerations when remortgaging, particularly at a time when lenders have increased set-up fees. While it's good to opt for a lower interest rate, make sure that the cost savings outweigh the cost of switching lenders. Ask your existing lender for details about any exit fees or other charges that may apply when you exit your current mortgage, and consider any fees charged by the new lender.
What is the mortgage term? The length of the mortgage term can affect the amount of savings that you could get from remortgaging. For instance, if you remortgage after holding your current mortgage for 15 years and have the balance spread out over another 25-year period, you may actually pay more over the total 45-year duration despite the lower interest rate.
How long does it take to remortgage?
The remortgaging process takes typically between 8 and 12 weeks from the start of the process and the date you'd like your new deal to start.
Remortgaging might not be as complicated as when you first bought a house, but it could still take a couple of months.
This will give you plenty of time for the professionals you work with to complete their parts of the transaction.
If you choose to remortgage with your existing lender, the process should be completed much faster with fewer complications.
However, there's no guarantee your existing lender will offer you the best deal, so it's worth shopping around. After all, the difference between the best remortgage deal and a mediocre one could run into thousands of pounds over the rest of your mortgage term.
Remortgaging cost estimate
To give you a clearer example of the costs above, we've broken down an example estimate of the fees that you may face when remortgaging. Note that these fees can vary from one lender to another.
| Expense type | Cost |
| --- | --- |
| Arrangement fee | £1,000-£2,000+ |
| Booking fee | £100-£200 |
| Valuation fee | £300-£400 |
| Conveyancing fee | £300–£1,000 |
| Broker fee | £300-£1,000+ |
| Early repayment charge | 1-5% of the value of the early repayment |
| Exit fee | £75-£300 |
Frequently asked questions
Start your remortgage application
We show offers we can track - that's not every product on the market...yet. Unless we've said otherwise, products are in no particular order. The terms "best", "top", "cheap" (and variations of these) aren't ratings, though we always explain what's great about a product when we highlight it. This is subject to our terms of use. When you make major financial decisions, consider getting independent financial advice. Always consider your own circumstances when you compare products so you get what's right for you.
More guides on Finder