Best energy deals and suppliers: Electricity and gas comparison
Light bulb moment: You could be paying too much for your energy. Switch provider today and save on your bills.
Compare energy providers
Compare a wide range of suppliers
Quick, easy form to compare quotes
Switch with minimal effort
Compare the top 20 UK energy deals this month
How to find the best energy deal
Choosing the right energy tariff could save you more than a hundred pounds a year. By using comparison tables, like that displayed above, you can check to see if you could find a better deal elsewhere.
If you want the same supplier for your gas and electricity, a dual-fuel deal often works out cheaper than buying the two fuels on separate tariffs, but be sure to check this against your current rate before signing the contract.
You're also more likely to get a cheaper deal on a fixed tariff than a variable one, which is often more competitively priced.
Cautious with your energy use? You could get an even better deal by searching for a deal specifically for households with a smart meter. These track the amount of gas and electricity you use, and show you how much it's costing you.
How to find the best energy supplier
Although price is a huge decider when it comes to picking your energy provider, it shouldn't be the only factor at play. You'll want to choose the provider that's trusted, holds a good reputation and most importantly… isn't likely to go bust.
While picking from this ever-changing list can be daunting, shopping around and doing your research can help you to find the perfect option, whether you're looking for the cheapest deal on the market, renewable energy, great online service, smart meters or a local firm.
So do your homework by browsing our reviews of many of the energy providers on the market right now in this guide, or compare suppliers below.
Best for customer service – Octopus Energy
Octopus Energy has won numerous awards for customer service in the last year. It answered customer calls within two minutes on average in the last year.
The company offers plenty of innovative money-saving tariffs, and the customer service team do a great job helping you choose the best one for you.
You can contact their team through a variety of mediums, including email, phone, Twitter and Facebook Messenger.
Best energy supplier for reliability – Octopus Energy
Its reviews suggest Octopus Energy is well deserving of recognition for its reliability. It has also won awards for being so easy to switch to.
Best energy supplier for price – Vari-Fair
Finder scours the energy market every month to find the best energy prices on average in the UK and Vari-Fair consistently appears on top of its monthly tables. It was by far and away the cheapest of the providers reviewed by Finder in February 2020.
Best energy supplier for renewable energy – OVO
Ovo was the first supplier to remove coal and nuclear from its energy mix.
It launched a 'Plan Zero' initiative is aiming to create a zero-carbon future. All of its tariffs have at least 50% renewable energy, but you can pay £5 extra a month for 100% renewable energy.
It's investing in smart technology, including smart electric storage heaters and smart Electric Vehicle chargers.
What's more, it pays interest on in-credit balances and you'll get £50 for referring a friend.
Best energy supplier for prepayments – Bulb
At the time of writing, Bulb's prepay tariff was £181 cheaper on average than the other main suppliers.
It offers 100% renewable energy with no fixed contract and no exit fees. What's more,
Bulb will pay any exit fees your old supplier charges you.
It takes two minutes to switch and Bulb takes care of everything. You can switch with up to £500 of debt on your old meter.
Best energy suppliers 2020: A summary
Check out some of our energy guides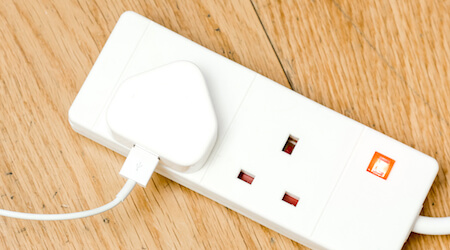 We take you through a step-by-step guide to switching supplier.
Read more…
If you're low on funds, these energy saving tips will save you money while saving the planet.
Read more…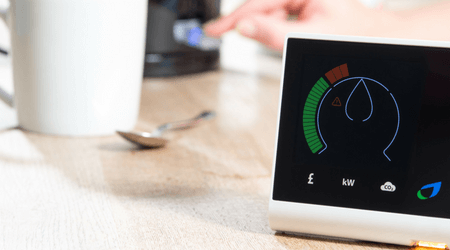 Smart meters are ready to be rolled out into millions of homes, but what do they do and why should you get one?
Read more…
Tariffs can be pretty confusing, so we've explained the most common ones below.
Standard tariffs
This is the name given to your supplier's 'default' tariff. The prices of standard tariffs go up and down with the energy market. Some supplier's refer to this as an 'evergreen' tariff.
Fixed energy tariffs
These tariffs offer guaranteed charges and rates. A fixed energy tariff normally lasts until a defined date set by the supplier.
Dual fuel tariffs
A dual fuel tariff is a tariff which provides electricity and gas from the same supplier. Sometimes referred to as 'bundling', dual fuel energy tariffs are often easier to manage for customers. Similarly, dual fuel tariffs are often cheaper for customers, as suppliers offer deals to try and stop you switching to competitors.
Pre-payment tariffs
These tariffs are for people with pre-payment meters and enable customers to pay in advance for gas and electricity by 'topping-up' their meter using prepay tokens, cards or a key.
'Green' energy tariffs
A 'green' tariff can be one of two things. Either the supplier will promise to match your usage with generation from renewable sources of energy, or it will contribute towards environmental schemes on your behalf.
Feed in tariffs
This is where you've installed solar panels or wind turbines at your property, and the energy suppliers pay you for the energy produce.
Compare. Switch. Save.
It really only takes three steps. Enter your postcode in the box at the top of this page to get started.
If you'd prefer, you can follow our step-by-step guide to switching. It'll take you through each stage and give you an idea of what to expect once you've switched.
Switching tariff is a great way to make big savings. Energy providers try to keep long term customers who never get round to switching. UK customers overpay £1.7billion a year on energy bills because they can't be bothered to switch!
We've put together a list of the most asked energy questions by our users.
Do I have to contact my current supplier if I switch?
Nope. New suppliers take care of everything, and this includes cancellation of your old tariff. Similarly, new suppliers will organise the switch date. This means you won't be charged twice for the service. Make sure you cancel your Direct Debit after your final payment to your old supplier, just to be on the safe side.
How long does switching take?
Most switches are done within 17 days, but it can take up to 3 weeks. Your new supplier will let you know your exact switch date.
Also check if the supplier you want to switch to is signed up to the Energy Switch Guarantee. The Guarantee means suppliers have to stick to certain rules such as allowing a 14 day cooling off period if you change your mind or aren't happy with your service.
Will I be billed twice?
New suppliers will only start charging from your switch date. So no, you shouldn't be charged twice. Do cancel your Direct Debit though, just to make sure!
When do I begin paying my new supplier?
The old supplier will send you a final bill for the period up to the switch date. On that date, the new supplier takes over.
Will I be charged an exit fee for leaving my current supplier?
If you switch within the 6 to 7 weeks before the end of your current plan, the exit fee will be waived.
This is a rule put in place by Ofgem, and all suppliers have to follow it.
Should I cancel Direct Debits?
After the final payment, cancel your direct debit just to be on the safe side.
Here are our boiler guides, explaining everything from how to buy a new one to getting boiler cover.
New boilers can be expensive and stressful purchases. Check out this guide to make things a bit easier.
Read more…
Do you know which type of boiler you've got? If yours is on the blink or you're looking for a new one, this guide tells you everything you need to know.
Read more…
Spending a few minutes getting to grips with boiler cover can save you money. Check out these five need-to-knows.
Read more…
*10% of customers switching their gas and electricity bills with energyhelpline (and their partners) between 1st Jan 2017 and 1st Nov 2018 saved £458 or more. Survey of over 100,000 switches. energyhelpline compares all publicly available energy tariffs under the OFGEM Confidence Code.
Read more on this topic