Top 10 tech companies to invest in 2021
We've lined up the 10 most popular tech investments this year and how you can invest in them.
Tech Investing Guides
Popular Stocks
Popular Guides
To choose the best app for different categories, we evaluated the share-trading platforms on our site against a range of metrics to select platforms offering stand-out features for specific needs. Keep in mind that our best picks may not always be the best for you, and it's important to compare for yourself to find one that works for you. Read our
full methodology here
to find out more.
Tech companies like Amazon, Facebook and Google have irreversibly changed our society. Increasingly, investors are buying shares in tech companies as a long-term investment, especially as our use of technology has been on the rise from the coronavirus pandemic. We've put together a list of 10 of the most popular tech stocks to help you with your decision and some key things to consider when investing.
Best tech companies to invest in the UK
This will depend on your overall investment goals and financial situation, as well as the access you have to the UK and international stock markets.
Many of the world's biggest tech companies are based in the US, and their stocks are only available to buy or sell on US stock exchanges like the NASDAQ and New York Stock Exchange (NYSE). For example, some of the most popular tech companies collectively known by the acronym FAANG (referring to the following five stocks: Facebook (FB), Amazon (AMZN), Apple (AAPL), Netflix (NFLX); and Alphabet (GOOG), formerly known as Google), are only available to trade on the US stock market.
In order to invest in these tech companies, you'll need to have a trading account with a broker or share dealing platform that offers access to US stocks. However, if you don't have access to US markets, or would prefer to invest in UK tech companies, you still have a number of options.
While many of the leading tech stocks are only available on US stock exchanges, there is a large number of publicly-listed UK tech companies that you can invest in. These include: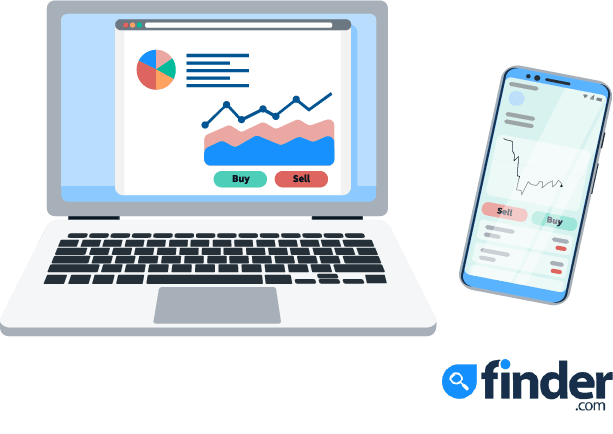 Two in three people (67%) in our poll were planning to buy stocks and shares
Finder survey of 2,000 people, May 2020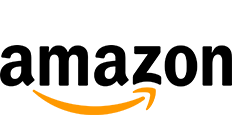 Amazon (AMZN)
Amazon has changed the face of shopping, allowing users to access a huge range of different items all through one site. At the forefront of technological innovations – from drones dropping off groceries to smart-home technology – Amazon is a consistently popular choice among investors. If you'd like to know more, read our guide to buying Amazon shares.
Compare brokers to buy Amazon shares
Apple (AAPL)
Apple is one of the biggest brands in the world. Revolutionising the way we communicate and even the aesthetics of interior design. With around 800 million Apple products sold globally, whether it's an iPhone or a Macbook, Apple products are a key part of many people's day-to-day living. Want to know more? Read our full guide on how to buy shares in Apple.
Compare brokers to buy Apple shares
Alphabet (GOOG)
Alphabet is best known as the parent company of Google – the home of finding information to answer the world's questions. Google is leading the way in global innovation, from driverless cars to new forms of artificial intelligence. If you want to be a part of the action and invest in Alphabet, read our complete guide to getting Alphabet shares.
Compare brokers to buy Alphabet shares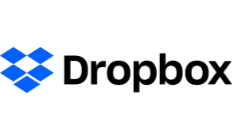 Dropbox (DBX)
Dropbox is a widely used file-hosting service that was founded in 2007. Operating on a "freemium" business model – where users pay to upgrade from a free to a premium service – Dropbox allows its users to store and share photos and files online. Since expanding its reach and usage on a global scale, Dropbox is now one of the leading names in online cloud storage, making it is easy to see why this business is a top choice among tech investors. If you want to buy shares in Dropbox, you guessed it – we have another useful guide for buying Dropbox shares.
Compare brokers to buy Dropbox shares
Facebook (FB)
Facebook is the most popular social media platform in the world. With over 1 billion daily active users worldwide, it is (along with Google) a gatekeeper to the advertising industry. If you didn't know, Facebook also owns Instagram and Whatsapp, so it has a stranglehold on the day-to-day activities of nearly one sixth of the world's population. However, it's had a tougher time in 2018 for a variety of reasons, not least huge concerns over security and privacy. Want to know more about investing in this social media giant? Read our guide to buying Facebook shares.
Compare brokers to buy Facebook shares
Microsoft (MSFT)
Microsoft is the company behind several household names: from MSN, to Word, and Xbox. It's an iconic business which manages to maintain a dominant position in the PC market year upon year, so it's no surprise that those interested in tech shares often look to invest in Microsoft. For more information about investing in Microsoft read our Microsoft shares guide.
Compare brokers to buy Microsoft shares
Netflix (NFLX)
Since revolutionising the way we watch and talk about TV, Netflix has branched out into production and creating content. With over 190 million subscribers, Netflix is the most popular movie streaming service in the world. If you would like to know more about investing in Netflix, then have a look out our step-by-step guide to getting Netflix shares.
Compare brokers to buy Netflix shares
Tesla (TSLA)
Tesla is a multinational automotive and energy company, specialising in electric vehicles, energy storage and solar panels. The company is on a mission to "accelerate the world's transition to sustainable energy". Tesla's had a turbulent time in 2018, fuelled by its CEO's outbursts. For more information on buying shares in Tesla, you can check out our specialised guide to Tesla shares.
Compare brokers to buy Tesla shares
Twitter (TWTR)
Twitter is one of the biggest social media platforms, with more than 330 million monthly users worldwide. Serving consumers as well as politicians and celebrities, Twitter is at the heart of breaking news and comedy. Read our guide to buying shares in Twitter, and find out how you can invest.
Compare brokers to buy Twitter shares
Samsung (SMSN)
Samsung provides electronics to consumers and businesses throughout the world. The company specialises in making mobile phones, TVs and smart watches. Samsung is a household name, and that's why many tech-savvy investors choose to buy shares in the company. Curious to find out how you could also buy shares in Samsung? Check out the facts and figures in our guide to buying shares in Samsung.
Compare brokers to buy Samsung shares
Compare platforms for trading tech stocks
Table: sorted by promoted deals first
The following share-dealing platforms offer access to a wide range of global (and UK) businesses. See which offers the most attractive rates for your needs, then simply head to the provider's website and search for the name of the company you want to invest in.
All investing should be regarded as longer term. The value of your investments can go up and down, and you may get back less than you invest. Past performance is no guarantee of future results. If you're not sure which investments are right for you, please seek out a financial adviser. Capital at risk.
A general investor's checklist
Before investing in any company or sector, you need to know the basics. Here are some very simple questions to bear in mind before buying shares.
What does the company do? This might sound silly with a company like Vodafone, but can you explain what the company does in a few sentences? If you can't, maybe you should go back to the drawing board.
Is it making profits? This is a seemingly simple question. If you're not sure whether a company is profitable, this could be a warning sign. Vodafone keep investors up-to-date with any issues that might affect share price, from acquisition news to results of AGM votes.
Who are the main competitors? Every company operates alongside competitors. Before you invest you need to know if the company is the market leader, a newcomer, a fast-growing disrupter, and so on. If the company you're considering investing in is global-facing, you need to keep an eye on foreign competition, too.
Who is running the company? You can't compete with the knowledge of wealth management companies and big banks. You can still do your homework, though. Any decent company will list its senior managers. Even a cursory look at this can tell you something about the company's stability and management style.
Is the company's position sustainable? If you're investing for the long term, you need to consider this question. If you're looking for a short-term gain, perhaps this is less important.
Is there room for future growth? Linked to the question above, what is the outlook for the medium to long-term? Has your company reached its maximum size?
Bottom line
Technology is a popular choice for investors – mainly because we've seen loads of technological advances in recent years, as well as the need for technology that the coronavirus pandemic created when we all started working from home. There's nothing wrong with wanting in on a hot tech stock, but make sure you still do your research and that you diversify your portfolio.
Browse all tech stock guides