Finder is committed to editorial independence. While we receive compensation when you click links to partners, they do not influence our opinions or reviews. Learn how we make money.
BMW M5 insurance rates
What to expect for insuring your BMW M5
Compare car insurance quotes
Enter your ZIP code below and click Compare to see the cheapest rates in your area.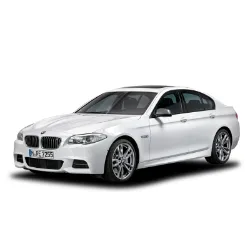 According to our research, the average cost to insure a BMW M5 is around $272 a month, or $3,264 a year. This is just an average, however. Your premiums will vary based on your age, gender, driving record, miles driven per year and other factors.
Discover coverage that's broader than competitors, valuable discounts up to 30% off and perks like shrinking deductibles that reward no claims.
Broad coverage, including for custom car parts or ridesharing
Transparent pricing tools that help you buy within budget
Accident forgiveness on small claims or for staying claim-free
Stack a variety of discounts for multiple cars, autopay or homeownership
Compare insurance for your BMW M5
BMW M5 car insurance rates
To put this into perspective, the average 25-year-old driver in the US spends $198 a month on car insurance, or $2,374 a year. In New York, residents pay on average $98 a month, or $1,173 a year. Based on these numbers, insuring a BMW M5 is generally more costly than covering your average vehicle.
| Model | Monthly insurance rate | Base car price |
| --- | --- | --- |
| 2 Series | $238.00 | $33,150 |
| 3 Series | $178.00 | $33,450 |
| 4 Series | $238.00 | $41,950 |
| 5 Series | $169.00 | $51,200 |
| 6 Series | $160.00 | $77,600 |
| 7 Series | $167.00 | $81,500 |
| i3 | $181.00 | $46,250 |
| i8 | $161.00 | $143,400 |
| M2 | $238.00 | $52,500 |
| M3 | $167.00 | $64,000 |
| M4 | $159.00 | $66,200 |
| M6 | $161.00 | $113,700 |
| X1 | $179.00 | $33,750 |
| X3 | $180.00 | $40,050 |
| X4 | $238.00 | $45,550 |
| X5 | $178.00 | $56,600 |
| X6 | $173.00 | $62,500 |
How to compare insurance for your BMW M5
There are a few things to keep in mind when comparing your BMW M5 insurance coverage options with different providers. Most insurance providers across the country offer insurance for a BMW M5.
Price. Being able to getcheaper car insurance will vary depending on a number of factors, including the provider you choose, your deductible, your driving record and the amount of coverage you select.
Deductible. Choosing a higher deductible generally reduces the amount of your premium, but this comes at a higher cost to you should you need to file a claim. You'll need to cover any damages or medical expenses out of pocket until you reach your deductible.
Minimum coverage. Most states require a minimum amount of insurance coverage, so you'll want to make sure your policy meets its requirements.
Added coverage. Consider a cushion of added collision coverage. BMW parts don't come cheap, and repairs to a damaged M5 could be expensive. Comprehensive coverage might also be a good idea if you live in a city where theft could be an issue or where hurricanes and tornadoes are a concern.
Restrictions. Most insurance providers are happy to cover a BMW M5, but you may encounter a provider or two that aren't willing to provide coverage. The M5 is considered to be a sports car, and some insurance providers are deterred by the power and hazard of V-8 and V-10 engines.
Discounts. With anti-theft devices and anti-lock brakes, your vehicle could be eligible for several safety discounts.
Warranty. BMW offers a new vehicle warranty on all of its vehicles during the first four years or 50,000 miles. This warranty isn't comprehensive, so check with your local BMW dealership for more information on what's covered.
What factors affect car insurance for a BMW M5?
The cost of car insurance can be impacted by a number of factors, including:
Age of car. Generally speaking, the newer your M5, the more expensive it is to insure. But keep in mind that some of this expense can be mitigated by discounts from newer safety features.
Type of engine. The BMW 5-series vehicles are available with four-, six- or eight-cylinder engines with options for diesel and integrated electric motors. Generally, the more power your engine has, the more likely you'll see an increase in rates.
Type of tires. While BMW recommends the standard 20-inch tires on its M5, you can opt for 19-inch tires, which could increase the risk of suspension damage when driving over uneven road surfaces, thus resulting in a higher premium.
Add ons. BMW offers a number of packaged upgrades available for the M5, including upgraded trim, upholstery, luxury seating and dynamic handling packages. While these upgrades add to the comfort of your M5's interior, they also add to the car's value, potentially driving the cost of your insurance higher.
Driver factors
A lot more than the value and outfit of your vehicle can affect the size of your insurance premiums. Providers also factor in your:
Driving history
Age
Gender
Marital status
State of residence
Claims history
Credit score
Compare your car insurance options with multiple providers to find the most competitive rate.
Does the BMW M5 qualify for discounts?
Insurance providers offers premium discounts for a vehicle equipped with safety features. Here are some of the discounts your BMW M5 may qualify for.
New vehicle. If your M5 is new or was purchased within the last three years, it may qualify for a new vehicle discount.
Anti-theft. M5s come standard with anti-theft devices, which can net you a discount with most providers.
Anti-lock brakes. M5s come with anti-lock brake systems and driveline traction control, which help you qualify for a premium discount with many providers.
Airbags. With airbag occupancy sensors and dual stage driver and passenger mounted airbags, the BMW M5 is well equipped to qualify for this safety discount.
Lane departure warnings. Not all cars sport this high-tech feature, but if your M5 is equipped to deliver lane departure warnings, you may receive a lower premium.
Reliability and safety ratings for the BMW M5
Overall, the BMW M5 is a reliable vehicle you can trust in many different weather and road conditions. Its powerful engine coupled with its sleek electronic safety systems help keep you and your passengers safe and comfortable.
That said, online reviews of this make and model indicate that if you're going to run into mechanical problems with your M5, it will likely be an issue with the throttle actuator, the oil pump or an electronics failure.
While M5s run smoothly much of the time, a mechanical fix is likely to be an expensive one, as BMW parts don't come cheap. Many M5 owners suggest purchasing the extended warranty for this vehicle, as it's an investment that you may thank yourself for in the long run.
Compare BMW M5 competitors
Explore other car brands similar to BMW to see the full range of vehicle options available to you.
Bottom line
The BMW M5 isn't the cheapest car to insure on the market. Even though it's a four-door sedan, providers are wary of its powerful engine and sizable helping of horsepower. However, sleek safety features like departure alerts and anti-theft devices may help lower the cost of your premiums.
Overall, the M5 is more expensive to insure, maintain and repair than your average vehicle. Shop around with insurance providers to find a competitive rate that fits your budget and your insurance needs.
Get the cheapest quotes
Compare car insurance companies near you.
Your information is secure.
Frequently asked questions about BMW M5
Read more on this topic