Finder is committed to editorial independence. While we receive compensation when you click links to partners, they do not influence our opinions or reviews. Learn how we make money.
Lamborghini insurance rates
Compare car insurance for Lamborghinis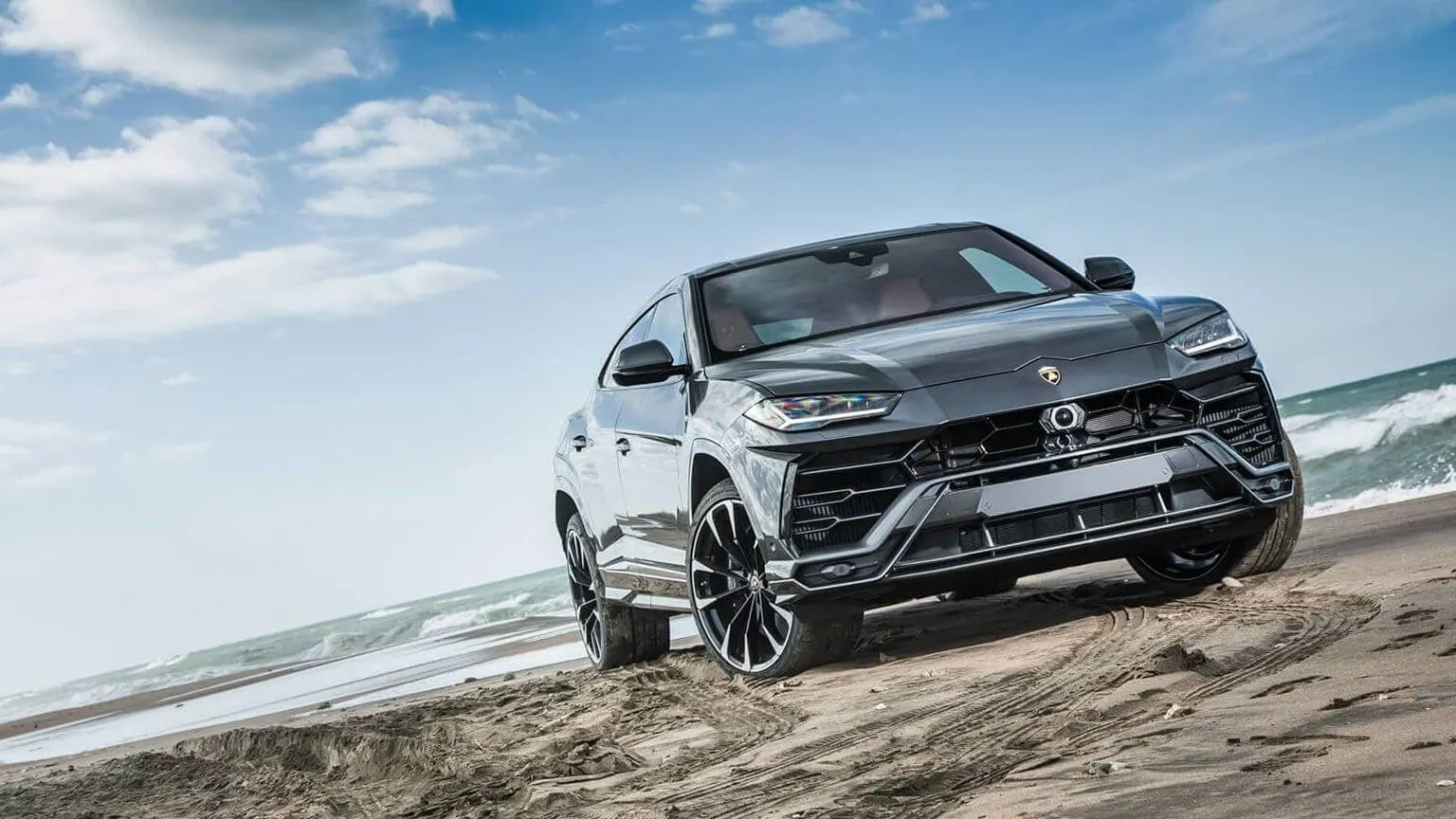 Compare car insurance quotes
Enter your ZIP code below and click Compare to see the cheapest rates in your area.
Average insurance cost for a Lamborghini
Lamborghinis are pricey cars to own. The average insurance cost of a Lamborghini across all models is $502 a month, or $6,024 a year. Compare that to a sedan, which might be only $1,400 to insure, or even sportscars like the Mustang or Camaro at $1,900 a year. Your actual cost could be more or less depending on your driving record, the number of miles you drive in a year and other factors.
Find your Lamborghini model
Compare car insurance for your Lamborghini
Why are Lamborghinis so expensive to insure?
Lamborghinis are not only expensive to purchase, they are also expensive to insure. Their big price tag means they are also costly to repair or replace, which increases the cost of insurance. And because this is such a high-end car, Lamborghini owners will likely chose more than just the minimum liability coverage, which will also increase insurance costs. You'll also see sky-high rates if you have any other risk factors, such as being less than 25 years old or living in a busy city.
Because Lamborghinis are among the most expensive cars to insure, many standard insurers won't cover a Lamborghini. You might need to find a specialty insurer of exotic vehicles and sports cars. This type of coverage is sometimes called luxury auto insurance or collectors car insurance. With collectors car insurance, you can get higher maximums to cover the whole cost of the car, and you'll often enjoy other benefits like agreed value coverage, original manufacturer replacement parts and more.
Lamborghini car insurance rates by model
| Model | Monthly insurance rate | Base car price |
| --- | --- | --- |
| Aventador | $568 | $199,800 |
| Huracan | $436 | $49,990 |
Pros and cons of insuring a Lamborghini
Pros
Not commonly target by thieves
Cons
Costly to repair and replace
More than basic coverage is recommended
Lamborghini car facts
Lamborghinis are one of the most expensive vehicles to insure.
Ferruccio Lamborghini founded this Italian automotive company in 1963.
Throughout the decades, Lamborghini has traded hands many times, going from Chrysler to Mycom Setdco and VPower Corporation to Volkswagen, where it now resides.
Lamborghini has launched numerous models throughout the years, many of which are now collectables. Some fan favorites include the Miura, the Murcielago and the Countach.
Lamborghini Financial Services offers financing and leasing options, but they might not have the best rates compared to a bank auto loan for Lamborghinis.
Are there any standout Lamborghini models?
Some might argue that any Lamborghini model is a standout model. But the One-Off models are the most exclusive, limited editions, only available to a select number of clients. Lamborghini states that "One-Off models express the highest Lamborghini spirit in every respect." The current lineup of One-Off models includes the Centenario Roadster, the Centenario and the Veneno Roadster.
Compare Lamborghini competitors
Need help considering some other car manufacturers like Lamborghini? Compare all car makes
Bottom line
A Lamborghini is expensive to insure, but we're guessing that if you can handle the high purchase price of one of these speedsters, you can handle the cost of insurance. But be sure to shop around to find the best car insurance for you.
Frequently asked questions about Lamborghini
Read more on this topic