Finder is committed to editorial independence. While we receive compensation when you click links to partners, they do not influence our content.
Best car loans of 2021
Consider these lenders when you finance your next ride.
We've compared nearly 100 lenders to pick the best options to finance your next ride. Our analysis included the type of car loans offered, the average interest rates and the total amount you're able to borrow. We chose lenders that accept a wide variety of borrowers and offer lower maximum rates. We also confirmed each lender's legitimacy, business practices and customer rating with the Better Business Bureau (BBB) and Trustpilot.
For 2021, we reviewed our list and made a few changes to our choices. Ally Clearlane replaces LendingClub as our choice for refinancing your current loan, and PenFed replaces Alliant as our top pick for financing through a credit union.
7 best car loans
Best overall: LightStream Auto Loans
$5,000 – $100,000
Loan amount
LightStream is an online lender backed by Truist Bank. Its interest rates are competitive — frequently some of the lowest out there. And unlike most lenders, offers same-day funding on car loans. You'll need good to excellent credit to qualify, and there's no preapproval process, which means applying with LightStream will result in a hard pull of your credit.
Large maximum loan amount of $100,000
No restrictions on used cars
Backed by Truist
Good to excellent credit required
No preapproval process
| | |
| --- | --- |
| Loan amount | $5,000 – $100,000 |
| APR | Competitive |
| Term | Flexible |
| Interest Rate Type | Fixed |
| Turnaround Time | Varies |
Go to site
on Carvana's secure site
Best for online shopping: Carvana
Starting at 12 months
Term
Carvana is an online dealership that offers a simple financing process for its used car inventory. Interest rates start decently low at 3.9% — although they can reach a high 27.9%. And while financing can only be used at Carvana, you have up to 45 days to choose your car. Combined with Carvana's seven-day return period, it's an easy way to avoid getting stuck with a car — and a loan — that doesn't suit your needs.
Low annual income requirement
7-day return period
Long preapproval period of 45 days
Only offers used cars
No option to negotiate price
Financing must be used for Carvana
| | |
| --- | --- |
| Loan amount | N/A |
| APR | 3.9% – 27.9% |
| Term | Starting at 12 months |
| Interest Rate Type | Fixed |
| Annual Fee | $0 |
| Origination Fee | 0% |
| Turnaround Time | Varies |
Go to site
on myAutoloan.com's secure site
Best for comparing lenders: myAutoloan.com Car Loans
$8,000 – $100,000
Loan amount
With lenders offering interest rates as low as 1.79%, myAutoLoan.com is a solid connection service when you need help finding a lender. It accepts borrowers with low credit, and its network of lenders are transparent about their rates. However, you have to borrow at least $8,000. And because it sends your information to multiple lenders, you may receive marketing materials even after you get a loan.
Transparent rates
Multiple car loan options
Low minimum credit score requirement of 550
High minimum loan amount of $8,000
Strict minimum income requirement
May receive marketing materials
| | |
| --- | --- |
| Loan amount | $8,000 – $100,000 |
| APR | 1.79% – 27% |
| Term | Varies by lender |
| Interest Rate Type | Variable |
| Min. Credit Score | 550 |
Go to site
on Clearlane's secure site
Best for refinancing: Ally Clearlane
Starting at $10,000
Loan amount
Starting at 36 months
Term
Ally Clearlane — formerly just Clearlane — offers competitive interest rates on refinancing. This is a great choice if you've improved your credit or want to change up the terms of your current loan. But beside its lease buyout option, it doesn't offer other types of financing, including new or used car loans. You'll also need to rely on its customer service for the information it doesn't list on its website.
Low starting APR of 3.74%
Coapplicants accepted
Lease buyouts also available
Limited information available online
High minimum monthly income requirement of $2,000+
No new or used car loans
| | |
| --- | --- |
| Loan amount | Starting at $10,000 |
| APR | 3.74% – 7.49% |
| Term | Starting at 36 months |
| Interest Rate Type | Fixed |
| Min. Credit Score | 640 |
Go to site
on PenFed's secure site
Best credit union: PenFed Auto Loans
$500 – $100,000
Loan amount
While you will have to open an account with PenFed — and wait at least 90 days to get preapproval — it's one of the least expensive options out there for new and used cars. But if you're looking for a credit union that offers in-person services, it may not be the best choice: It only has branches in a handful of states and US territories.
Extremely low starting APR
Low starting loan of just $500
Easy to become a member
Car-buying service available
Must become a member
Must borrow more for longer loan terms
Limited branch locations
| | |
| --- | --- |
| Loan amount | $500 – $100,000 |
| APR | Starting at 1.04% |
| Term | Starting at months |
| Interest Rate Type | Fixed |
| Min. Credit Score | 300 |
Best bank: Bank of America Auto Loans
$5,000 – $100,000
Loan amount
Starting at 12 months
Term
Bank of America is one of the top banks out there with low starting interest rates and a wide selection of loan options. While you're generally stuck buying from its network of dealerships, Bank of America will finance private-party loans. Just be sure any vehicle you're looking at meets its long list of minimum requirements.
Extremely low starting APR
Multiple car loan options
Large maximum loan amount of $100,000
Limited dealership network
Must have BofA bank account to apply for private-party purchase
Long list of ineligible vehicles
| | |
| --- | --- |
| Loan amount | $5,000 – $100,000 |
| APR | Starting at 2.39% |
| Term | Starting at 12 months |
| Interest Rate Type | Fixed |
Best for financing leisure vehicles: M&T Bank Auto Loan
Starting at $2,000
Loan amount
M&T Bank is one of the few banks that offers financing for RVs, boats, motorcycles and other leisure vehicles. It offers clear rates and terms, although the fees you might pay aren't easily found. And while you'll find a wide variety of vehicles covered, M&T Bank has a limited reach — it only has branches in eight states and Washington, DC.
Low starting rates for boat and RV loans
APR discount for current customers
Long loan terms available
Limited state availability
Not all fees are transparent
| | |
| --- | --- |
| Loan amount | Starting at $2,000 |
| APR | 3.39% – 13.99% |
| Term | Starting at months |
| Interest Rate Type | Fixed |
How can I get a good rate on a car loan?
Here are a few pointers to nab a good deal on your next car loan:
Consider a newer vehicle. New car loans come with lower interest rates because the lender is taking on less of a risk. Most new car loans allow you to secure a vehicle that's less than two years old, although some may only be for cars that haven't been previously owned.
Apply within 45 days. When you apply for multiple car loans, keep your applications within a short period — typically no more than 45 days. Most credit bureaus will count it as one line on your credit report, saving you from lowering your score every time you fill out an application.
Get preapproved. The easiest way to avoid an inquiry is to apply for preapproval. Many lenders are able to quote you an estimated rate without doing a hard credit check.
Note all of your assets in your application. Some lenders offer lower interest rates if you have a large sum of money to fall back on. Even if you're applying for a secured car loan, listing other assets may help you get a better rate.
Borrow less than you're buying the car for. Having a down payment or trade-in can make you eligible for a lower rate if a lender sees you don't need to borrow 100% of the purchase price of the vehicle.
Compare your options before you apply. Comparing offers from different car loan providers can help you find the lowest rate available to you. If you don't want to do this yourself, you can consider using a car finance broker or online connection service.
How is my interest rate determined?
Car loans can come with rates as low as 2%, but the rate you qualify for depends on several factors, including:
Credit score. The best rates go to borrowers with the best credit score.
Income. The higher your income, the more likely you are to get a good deal.
Debt-to-income ratio. Having regular monthly debt expenses worth 20% or less than your income can also get you a better deal.
Car type. New cars typically come with lower rates than used cars.
Loan term. Often longer loan terms come with higher rates — especially at credit unions.
3 types of car loans to consider
Compare low interest car loan options and keep payments down.
Use your vehicle as security and benefit from lower rates.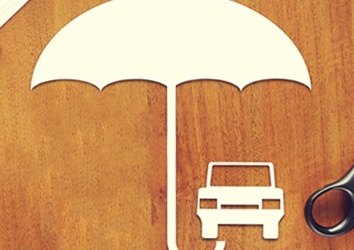 Compare lenders that specifically assist people with poor credit.
Should I use manufacturer financing?
Manufacturer financing can be a good option if you have excellent credit and a strong credit history. This is because many manufacturers offer special deals on new and certified preowned (CPO) cars. These can include cash back, 0% financing and other discounts — all of which can drastically lower your monthly repayment.
But these deals are difficult for most borrowers to qualify for. If you want to get the best rate, take the time to see what other lenders will offer. Then you can compare it to the manufacturer — or dealership — financing option to ensure you're picking the right loan.
Will I get a better deal with a larger down payment?
In general, yes. Lenders may be more willing to offer favorable terms if you have money saved up to use as a down payment. A larger down payment also means you have to borrow less, which reduces your monthly payment and how much you'll pay in interest.
For instance, say you're looking to borrow $15,000 for a new vehicle. The lender you've chosen to go with offered you a 60-month term with a 7.45% APR.
By calculating your monthly payments with different down payment amounts, you can see how much money you'll save each month and overall:
| Down payment | Monthly payment | Interest paid |
| --- | --- | --- |
| 0% ($0) | $300.21 | $3,012.78 |
| 10% ($1,500) | $270.19 | $2,711.50 |
| 20% ($3,000) | $240.17 | $2,410.22 |
In this example, by having $3,000 saved up, you end up spending about $600 less on your loan and reduce your monthly payments by $60.
A sizable down payment can make the best loan even better by potentially saving you hundreds of dollars in interest over the life of your loan.
Compare more car loan options
Recap: Best car loans of 2021
The truth? There's no single best car loan out there. Not everyone looking for a car loan is buying the same car, earns the same income or is in the same financial situation. It's up to you to compare your car loan options and find the lender that best fits your needs.
Frequently asked questions
Commonly asked questions about car loans.
Can I get a car loan if my income is low?
Yes. Some lenders are able to work with borrowers who have a low income. However, the amount you're approved for will vary depending on how much the lender thinks you have the ability to pay back.
Can I get a car loan if I have bad credit?
It depends on how damaged your score is, but there are lenders that offer bad-credit car loans.
Do I need a down payment for a car loan?
Unless you have an impeccable credit history, most lenders require a down payment. You can read our guide on car down payments to learn why having cash up front is so important.