Home Insurance Finder
Protect your family and your most valuable assets.
Compare homeowners insurance
To find the best options for you and your family, our home insurance experts have spent hundreds of hours analyzing top home insurance companies and quotes. Compare coverage, discounts, features and benefits to find the best policy for you and your home.
We compare the following reviews
Some of the top companies we compare
How much is home insurance?
The average cost of home insurance is $1,000 to $2,000 a year, depending on your demographics, home info and location. To get the cheapest rates, you'd typically need to have good credit and no previous claims and own a cheaper, low-risk home in a safe location.
Average home insurance rates
Compare the cheapest home insurance rates we found for Texas homeowners. We compared premiums across 30 home insurance companies plus policies from the FAIR Plan, which offers policies to homeowners who have been denied coverage elsewhere.
| Insurance company | Annual home insurance cost |
| --- | --- |
| Texas Farm Bureau | $927 |
| Mercury | $979 |
| Kemper | $1,055 |
| USAA | $1,367 |
| Travelers | $1,385 |
| Nationwide | $1,398 |
| Esurance | $1,479 |
| Homesite | $1,519 |
| Texas FAIR Plan | $1,710 |
| Safeco | $1,798 |
| Allstate | $1,815 |
How can I compare homeowners insurance?
Pick the right deductible. Typical deductibles range from $500 to $1,000. Raising your deductible will lower your premium; however, don't sacrifice a lower premium at the risk of not being able to afford your deductible should an issue arise. Weigh the risk versus reward carefully.
Bundle your insurance policies. Purchasing your auto and home insurance from the same provider often results in a discount. But it's not always the cheapest, so get quotes from multiple companies with bundling and without.
Protect your home. Insurance companies offer discounts for taking extra precautions to secure your home. Security systems, smoke alarms, storm shutters, reinforced building materials and more can reduce your premiums.
Take an inventory of your home's contents. Keep a running inventory of all the major possessions you own and how much they're worth. This lets you get the coverage you need without paying too much whenever you renew your insurance. Did you pass on that expensive piece of jewelry to your niece? Cancel the endorsement you purchased to protect it in case of theft.
Maintain your property. This reduces the chances of you needing to make a claim and keeps your premiums low.
Shop around. Investigate all your options and find the one that best works with your budget. But don't make the mistake of choosing a policy strictly on the basis of cost. Check the reputation of your provider. You'll want good customer service when disaster strikes.
Do I need home insurance?
Though home insurance isn't required unless you have a home loan, it's probably a good idea to consider for most homeowners. Your home is likely your most valuable possession, and homeowners insurance protects it from the unexpected.
Thunderstorms, lightning, burst pipes, fallen trees, fire, ice — the list of things that could potentially damage or destroy your home is endless. Without homeowners insurance, one disaster might require you to dig into your savings to clean up the mess — or be left without a way to fix the damage if your savings can't cover it.
Find the right home insurance
Compare homeowners insurance policies near you.
Your information is secure.
What does homeowners insurance cover?
A typical homeowners policy covers your house and personal belongings, plus any garage or shed on the property. You're also usually covered if someone is injured while on your property and if you need to stay in a hotel while your home is being repaired. It also protects what's in your home, so if your furniture is damaged by a kitchen fire or your television is stolen, your insurer can help you replace it.
The house itself
Garages, sheds and other structures
Fences, landscaping and other property
Your personal belongings
Visitors and contractors
Additional living expenses
What are the types of homeowners insurance?
Homeowners insurance policies are broken down into three main categories, with each policy covering damage caused by different types of events or disasters — referred to as "perils" in insurance-speak.
Homeowners 1 (HO-1)
This is the most basic policy and offers limited coverage; it usually doesn't cover your personal items within the home. Because of its limited coverage, it is not available in most states. It provides coverage for only the perils that are named in the policy, which typically include:
Fire or lightning
Windstorm or hail
Explosion
Riot or civil commotion
Damage caused by aircraft
Smoke
Vandalism or malicious mischief
Theft
Volcanic eruption
Homeowners 2 (HO-2)
HO-2 is a step up from HO-1, offering more coverage, usually including your belongings and liability. But it is stilled a named-perils policy, meaning it only covers the perils specifically named in the policy. It includes all of the perils under HO-1, plus the addition of these:
Falling object
Weight of ice, snow or sleet
Water damage from burst pipes or similar event
Sudden, accidental cracking, burning or bulging of hot water or similar system
Freezing of plumbing or similar househeld system
Sudden, accidental damage from artificially generated electrical current
Homeowners 3 (HO-3)
Sometimes referred to as the "deluxe" policy by home insurance providers, HO-3 is an open-perils policy. An open-perils policy will include coverage for all perils except those specifically noted in the policy. Most mortgage providers require a minimum of HO-3 coverage.
Can I get insurance for an older or non-standard home?
In addition to the three main home insurance policies, you can also purchase a policy for non-standard home types.
What add-ons can I get for my home insurance policy?
Perils typically not covered in a homeowners insurance policy include: a flood, an earthquake, sewer backup, or normal wear and tear or maintenance to the home. However, additional coverage can be purchased to protect against these occurrences.
Additions to your home insurance policy are referred to as "floaters," "riders" or "endorsements." These can include flood insurance, earthquake insurance, floater policies for valuable items like furs and jewelry, and an umbrella liability policy. We'll discuss endorsements in further detail later in the guide. Here is what is typically excluded from most standard policies:
What's the difference between actual cash value and replacement cost?
In addition to choosing what your policy covers and under which circumstances, you will also need to choose your level of coverage. It can greatly affect how much you will be paid to repair your home and replace items that may have been damaged.
Actual cash value
Covers damages minus any depreciation in value of your home or its possessions. For example, with actual cash value, if your computer is damaged by a covered peril, your insurance provider will pay for what your computer is worth today, not how much it would cost to purchase a brand new one.
Replacement cost
This type of policy covers damages caused by a covered peril without factoring in depreciation. Using the damaged laptop example, with replacement cost, your insurance provider will cover the cost of purchasing a new computer.
Guaranteed or extended replacement cost
This policy offers the most protection because it will cover the costs of damages even if it exceeds your policy's limit. Using the laptop example, you might agree to the value your laptop is worth. If it's damaged, you'd be reimbursed for that full value regardless of hitting your coverage maximum.
Actual cash value vs replacement cost
Market value or actual cash value (ACV) is the default, what your payout will typically be unless you've selected replacement cost coverage. Actual cash value is the cost to replace it based on how much your car is worth today, which is its original purchase price minus any depreciation.
2 years ago
You buy a TV for $500.
Currently
Your TV is worth $200 due to depreciation and newer models on the market.
Today
Your TV catches fire, and you lose the entire appliance.
Actual cash value
Based on depreciation value, your insurer will pay for what the TV is worth today, so you will be receiving only $100 for your appliance.
Replacement cost
Since this policy won't take depreciation into account, you will be receiving what you paid for your TV 2 years ago so you will receive a grand total of $500
How to decide on actual cost vs. replacement cost
How much is your home worth? Keep in mind the real estate value of your home is not the same amount as what it would cost to rebuild your home. Don't include the cost of your land when determining your coverage.
How much would it cost to rebuild your home with today's standards? It might cost more today to rebuild or repair your home than when it was originally constructed. This is especially true after a natural disaster like a hurricane when supplies and labor are in high demand.
How much would your house need to be updated? If building codes have been updated since your house was built, this may also cause the cost to reconstruct your home to be more expensive today.
How much is a home insurance deductible?
The deductible is how much you must pay toward repairing your home or replacing any belongings that are damaged. You will have to pay a deductible each time you file a claim. Deductibles can either be a set amount or a percentage but are usually a predetermined amount. The average deductible is $500-$1,000.
The deductible for your policy is determined when you purchase your insurance policy. A higher deductible results in a lower premium. But make sure your deductible is low enough that you can afford to pay it if you need to repair damage to your home that is covered by your policy. Your mortgage company also might put a limit on how high your deductible can be.
How can I prevent common home insurance claims?
Water, storm damage and theft are three of the most common insurance claims. Be proactive and minimize the risks to your home.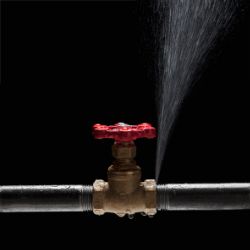 Water damage
It might come as a surprise to learn that most water damage is not caused by weather but by burst pipes and other plumbing problems.
Regularly check pipes for leaks. Avoid flushing foreign objects down toilets and make sure you address any signs of a leak as soon as possible because even a small leak can cause an exponentially growing amount of damage over time.
Keep an eye out for mildew and mold, and try to scrub it away as soon as possible. It can also be a sign of internal water damage. If mold keeps appearing in a well-ventilated room, it could be a leak that is not visible. Ignoring these issues can count as a failure to adequately maintain the home, which can be used to reject insurance claims.
If you live in a colder climate, insulating your pipes will help to prevent them from bursting.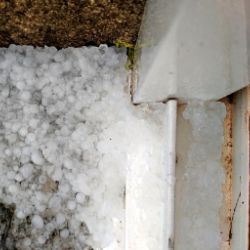 Wind and hail damage
An increasingly common cause of damage and source of insurance claims, it makes sense to take steps to ensure your home is protected from storm damage.
Check your roof for loose shingles and make any necessary repairs.
Protect your windows. If you live in an area that's prone to storms, it might be worth investing in storm shutters and impact-resistant windows.
Durable siding and

impact-resistant

shingles will also help to protect your home from hail.
Theft
No one wants to think that this might happen to them, but unfortunately, it is all too common. Take steps to prevent a break-in at your home.
Check all entry points to your home and make any necessary repairs, like loose hinges or faulty locks.
Installing a home security system will deter would-be thieves.
Although it's convenient when you find yourself in a bind, don't hide a spare key outside your house. Criminals are well aware of this practice. Instead, consider giving a trusted neighbor a key to your home.
Exterior lighting is a cost-effective deterrent to thieves.
Wear and tear in a rental property
While renters aren't responsible to pay for wear and tear, they should compensate for any other damage not related to the property's everyday use. As the landlord, you can typically deduct for damage above normal wear and tear from the renters' security deposit. However, to ensure no disagreements happen, you can encourage renters to report and document minor problems ahead of time.
What is considered wear and tear in a rental?
Normal wear and tear is a property's deterioration from normal, everyday use. It typically includes minor damage and any major damage that isn't the renter's fault. It does not include negligent, irresponsible or intentional actions that cause damage.
Normal wear and tear can include:
Furniture indentations in the carpet
Scuffed wooden floors
Frayed cords on blinds
Faded, cracked or chipped paint
Small marks or scuffs in a kitchen countertop
Worn sliding tracks, loose handles and hinges on windows or doors
Wall cracks caused by building movement
Water stains from a leaking roof or bad plumbing
Does landlord insurance cover tenant damage?
Tenant damage isn't covered by landlord insurance policies, although a few stray cases may get coverage like damage from a leaking roof. In most cases, the renter will pay from their security deposit or renters insurance policy.
Landlord insurance also doesn't cover wear and tear or damage from lack of cleanliness. However, some policies let you purchase mechanical breakdown coverage for mechanical issues with major appliances.
Who pays for damage to the rental property?
Landlords typically can't charge tenants for wear and tear to the property. However, the renter does pay for accidental or intentional damage beyond wear and tear.
In most cases, you can deduct the amount from the tenant's security deposit after notifying them of the damage. However, many times disputes about whether the damage is considered wear and tear happen between renters and their landlord. For example, is a three-year-old carpet that needs to be replaced considered wear and tear or should tenants pay for it because they used it last?
You can check with your state laws for specific details about handling security deposits and charges for damage.
Common questions about home insurance