Finder is committed to editorial independence. While we receive compensation when you click links to partners, they do not influence our content.
Compare gap insurance for loaned or leased cars
Pay off your car loan with gap coverage if you total your car in an accident.
Our top pick for gap insurance: Progressive
Broad coverage
Transparent pricing tools
Accident forgiveness
Stack 20+ discounts
Get quotes
This article was reviewed by Andrew Flueckiger, a member of the Finder Editorial Review Board and certified insurance counselor and licensed insurance agent in five states.
Gap insurance, also called guaranteed asset protection, protects your car loan or lease if your car is totaled or stolen while you're making payments. The good news is that you can buy gap coverage for only a few bucks a month — as long as you don't buy it from your car dealer.
Is gap insurance worth it?
The biggest benefit to gap insurance is that it covers you if you owe a large amount on your car loan. If your car is totaled or stolen while you have a car loan, you'd pay the difference between what your car is worth and what you owe without gap insurance.
New cars depreciate around 20% within a year of buying them, according to the Insurance Information Institute (III). So after getting a $40,000 auto loan, your brand new car's actual cash value $32,000 after driving it off the lot. If your new car is stolen, you'd still owe $8,000 on your car loan — your original loan amount of $40,000 minus the current value of your car at $32,000. Gap insurance pays off that extra $8,000 left on your loan.
That means you're getting potentially thousands of dollars of coverage for a mere $20 a year.
Do I need gap insurance coverage?
Consider buying gap insurance if:
You bought or leased a new car.
Your loan term is 60 months or longer.
You owe more than 50% of your car loan.
You made a small down payment.
Your high-value car depreciates quickly.
You drive your car every day.
You rolled over an old auto loan.
You won't need gap insurance if:
You bought your car outright.
You're close to paying off your loan.
You made a down payment of 20% or more.
You paid down the loan to your car's current value.
You have an agreed value policy.
You can afford another car outright.
How much does gap insurance cost?
Gap insurance costs about $20 a year or under $2 a month as an add-on to your car insurance policy, according to the III. You could pay $60 to $120 total if you keep it for three to six years while paying down your loan. Nearly every car insurer lets you buy gap coverage with a full coverage policy that has both comprehensive and collision coverage, which you'll need for your car loan anyway.
Alternatively, buying gap coverage from a car dealership, bank or credit union can cost anywhere from $200 to $600 total, Edmunds reveals.
So, you'll get the best deal on gap insurance as an add-on to your car insurance. Because it's the same level of coverage as you'd get through insurance, there's no reason to get gap coverage through your dealer or bank. And don't let your dealer convince you that gap coverage is necessary to drive off the lot or for loan approval.
Compare car insurance quotes with gap coverage
What is gap insurance and how does it work?
Gap insurance protects you for the amount, or gap, left on your loan if your car is stolen or totaled. Some lenders require you to buy gap insurance, but you'll have to check your loan contract to make sure.
When buying a car with a loan, you're paying for a new car that depreciates the minute you drive off the lot. If you have to replace your car, your insurance covers your car's current market value, not your loan amount.
And if you need a car and end up with an outstanding debt after an accident, you'll have a harder time getting a car loan for a replacement vehicle.
Case study: John's accident
John bought a new $20,000 car with an auto loan from his dealer.
John insured his car at market value with a full coverage policy. The moment he drives off the lot, his new car turns into a second-hand car worth $16,000.
Soon after, John gets in an accident and totals his new car. He makes a claim on his collision insurance coverage and gets reimbursed for the car's total market value, which is $16,000.
Now John has no car and still owes $4,000 on his loan. He uses his gap insurance to cover the $4,000, paying the full remainder of his car loan. Now he can shop for a new car without any existing debt.
How does gap insurance work for a leased car?
When getting a car lease, you make a small down payment and pay monthly to rent your car for several years. Gap insurance is probably worth buying for a leased car, and some leasing companies require it to protect their investment.
If your leased car is totaled without gap insurance, you'll owe the remaining payments on your lease. And after driving the car for a year or two, the leased car will depreciate in value just like a new car would.
Ask an expert: When should I consider gap coverage?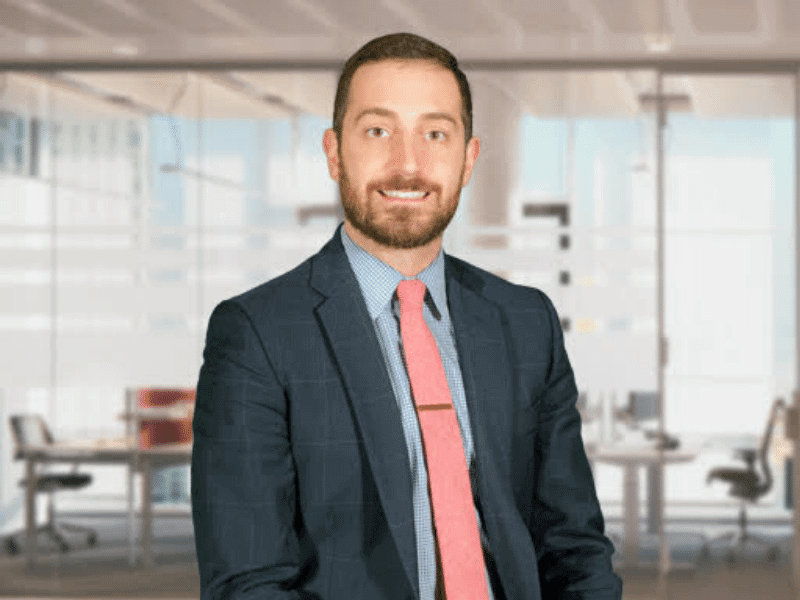 Dennis Sawan
Managing partner of Sawan & Sawan
A general auto insurance policy is designed to pay the lender the vehicle's current cash value — not the current loan balance. The difference can be thousands of dollars. The average new vehicle loses 30% of its value the first year. By year three, that loss in value will be close to 50%. This is where gap insurance can help.

Consider this example: If your vehicle cost $25,000 new, your insurer would probably pay about $18,000 for a total loss during the first year. That's a $7,000 shortfall. Depending on the amount of your down payment (or trade-in equity), you would still be responsible to your lender for the balance of the loan. If you have car gap insurance, your insurer pays the difference, not you.

While there is no one-size-fits-all answer regarding the need for gap insurance, you're a likely candidate if you:


Lease a vehicle.

Finance for 60 months or more.

Put less than 20% down.

Roll negative equity from a previous vehicle loan into a new vehicle loan.

Drive more than the average 15,000 miles annually.

Purchase a vehicle with a history of high depreciation rates.
What to watch out for with gap insurance
Keep your eyes open to these pitfalls when buying gap insurance:
Missing exclusions. Check any exclusions listed in your policy that might prevent a payout. Damage caused by situations like impaired driving or illegal activities may not be covered.
Requiring full coverage. Gap insurance may only be available if you have a policy with comprehensive coverage. You'll have to add gap coverage to your policy separately, since it's not automatically included with full coverage.
Buying from a dealer. Unscrupulous car dealers might pocket your gap insurance payment without providing coverage, or require unreasonable exclusions.
Bottom line
Gap insurance can keep you from still having to pay your car loan if your insurance claim doesn't cover the full amount of your vehicle. Compare the best rates with an online insurance comparison tool and avoid the expensive option from your car dealer.
Common questions about gap insurance
Learn more about gap insurance
More guides on Finder