Finder is committed to editorial independence. While we receive compensation when you click links to partners, they do not influence our opinions or reviews. Learn how we make money.
Compare BMW i4 car insurance rates
BMW's sleek new electric sports sedan should offer reasonable insurance rates.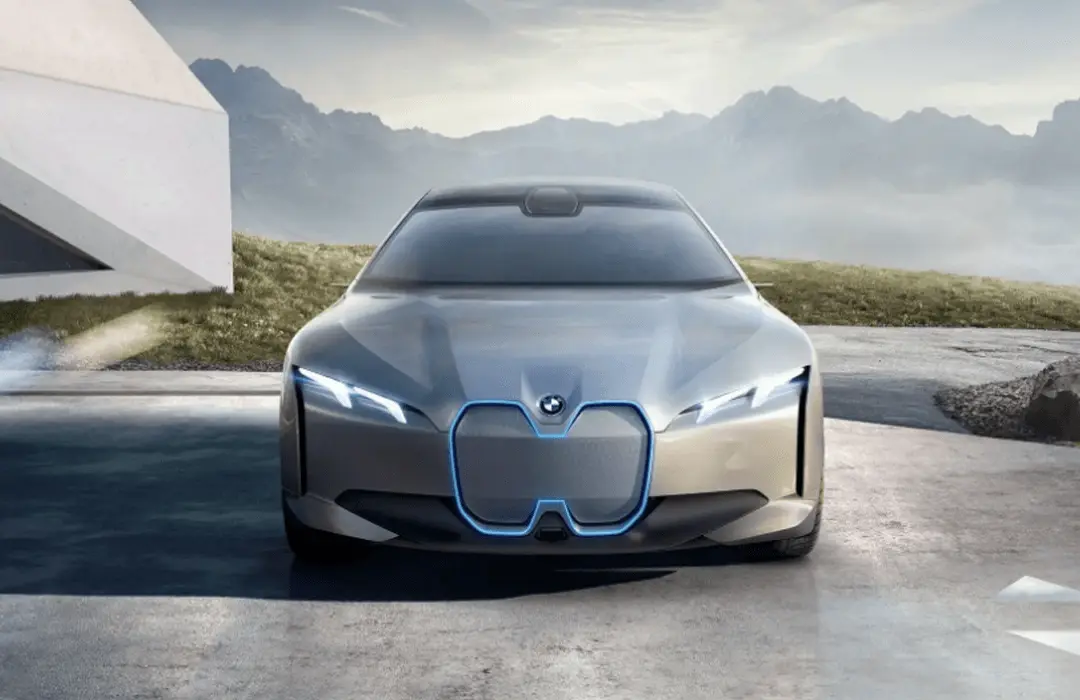 Compare car insurance quotes
Enter your ZIP code below and click Compare to see the cheapest rates in your area.
The BMW i4 luxury sports sedan joins the German carmaker's electric car lineup, which includes the i3 hatchback and i8 sports car models. Insurance for the i4 series is expected to be a little pricier than a regular BMW sedan for this car's electric engine and sporty build.
The average cost of insurance for the BMW i4 is expected to be around $227 a month, or $2,724 a year. With a base price of $50,000, the annual insurance cost-to-base car price ratio is 5%, slightly above the national average of 4%, meaning it's a relatively reasonable luxury car to insure.
Compare car insurance for your BMW i4
How do I compare insurance for the BMW i4?
Owning an electric car is not much different than owning a regular car, though there are some important factors that play a part in determining your insurance rates:
Body type. The i4 is a sports sedan, placing it in the lower end of car insurance. It's less expensive than a truck, but more than a standard sedan.
Fuel. The beauty of an electric vehicle is there are no fuel costs associated with the i4, only charging considerations.
Theft rates. Being a new release, there isn't enough theft data yet, although the similar BMW 3 series is the least stolen car in the US. Expect similarly low theft rates for the i4.
Maintenance. You can expect the i4 to have low maintenance costs based on BMW's strong car manufacturing, which could help lower insurance rates. The i3 model is the least expensive electric car to maintain in the US.
Coverage. With a starting price of $50,000, you'll want to purchase full coverage on the i4, which includes collision, comprehensive and liability. You might also want to consider glass coverage.
Insurer options. There shouldn't be any restrictions on the insurance companies that will provide coverage on the i4, leaving you free to find the best deal.
Warranty. The i4 will fall under BMW's complementary Ultimate Care maintenance program, which is good for three years or 36,000 miles and includes roadside assistance. You have the option to extend this plan for an additional one to four years, or up to 50,000 to 125,000 miles.
Manufacturer offer. BMW routinely offers manufacturer's discounts on its electric vehicle series, including cash back and low APRs.
Does the BMW i4 qualify for discounts?
Some insurance companies offer a discount specifically for electric vehicles, in addition to the following vehicle discounts:
Electric vehicle discount
New car discount
Antitheft discount
Antilock brake discount
Passive restraint discount
Why is insurance so expensive for the i4?
The BMW i4 is an electric vehicle and luxury sedan. Both of these factors increase insurance costs due to high-priced replacement parts and higher coverage levels.
How reliable is the BMW i4?
Anticipate safety ratings for this new model by looking at BMW's other safety ratings.
Safety. BMW's similar electric sedan i3 is rated a 9.2 out of 10 for safety by US News. The Insurance Institute for Highway Safety (IIHS) gives it a good rating on four of six safety categories, an advanced rating on its front crash category, and an acceptable on its rear crash category. You can expect the BMW i4 to have equivalent safety features.
Reliability. You can expect the same reliability that BMW shows in other models.The BMW i3 has received strong marks for reliability from the Consumer Reports website. The early reports are the two electric motors of the i4 that provide a range of up to 350 miles.
Recalls. BMW doesn't have any recalls with either of its electric vehicle models, so the i4 may see similar recall rates.
Bottom line
The BMW i4 is a luxury electric sports sedan, which mean higher insurance rates. But with the savings in fuel from switching to an electric car, you might be able to offset the high insurance costs and come out on top. You can also look for an insurance company that gives extra discounts for safety features and having an electric car.
Be sure to compare different insurance companies and maximize your discounts for your BMW i4.
Get the cheapest quotes
Compare car insurance companies near you.
Your information is secure.
Frequently asked questions about the BMW i4
Read more on this topic