Finder is committed to editorial independence. While we receive compensation when you click links to partners, they do not influence our opinions or reviews. Learn how we make money.
Term Life Insurance Finder
Protect your family's finances for as little as $20/month
Get a free quote
Compare life insurance rates
Your information is secure.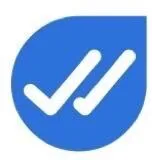 This article was fact-checked and reviewed by Andrew Flueckiger, a licensed insurance agent and Certified Insurance Counselor. Content has been updated for 2020.
Term life insurance offers temporary coverage and pays a one-time lump sum to your beneficiaries when you die. Thanks to its lower premiums, it's the best choice for shoppers who have financial dependents but only need life insurance for a specific period of time.
What is term life insurance?
Term life insurance provides protection for a set number of years — such as 5, 10, 15, 20, 25 or 30 years. If you die during your term, your loved ones will receive a one-time lump sum payment. This is known as the guaranteed death benefit, and you can decide how to allocate the funds between your beneficiaries when you sign up for a policy. However, if you outlive your term, your coverage expires. Once the policy is canceled, your beneficiaries won't get any money.
Get term life insurance quotes
The basics of term life insurance
How much does term life insurance cost?
If you're between the ages of 25 and 40, a 20-year term life insurance policy worth $500,000 would average about $28 a month. Compare average life insurance costs for a $500,000 policy based on your age and gender.
Age
Man
Woman
20
$22.72
$18.57
25
$22.09
$18.64
30
$22.93
$19.56
35
$24.56
$21.24
40
$33.31
$28.23
45
$51.50
$41.00
50
$79.88
$61.74
55
$127.95
$94.53
60
$223.81
$156.66
65
$421.67
$299.53
70
$809.71
$640.29
Prices shown in table are an average for 20-yer term for nonsmokers and should taken as a rough guide only.
How much coverage do I need?
The amount of coverage you can buy varies between insurers. Depending on your income, assets and financial obligations, you could purchase a policy that's valued anywhere from $10,000 to $10 million. If you die during your term, your beneficiaries will receive a death benefit that's equal to the face value of your policy.
Let's say you took out a 20-year, $250,000 term life policy. If you pass away while the policy's in force, that $250,000 will be distributed tax-free among your beneficiaries according to your wishes.
Is term life insurance worth it?
If you have people relying on your income, a life insurance policy could ease the financial burden on your beneficiaries if you die.
Term life insurance is affordable and the payments stay the same, so it's easier to fit into your budget. It's designed to replace your income during the years your family needs it most, like when you're paying off a mortgage or raising children.
Since it's cheap and temporary, a term policy is a simple way to protect your loved ones if you were to die prematurely — which is the main purpose of life insurance.
Compare the average cost of term life insurance
What term length should I choose?
When you purchase a term life policy, you agree to pay premiums in exchange for coverage. The premiums and coverage last for a specific period of time, with 20 or 30 years being the most popular terms.
The rule of thumb is to choose a term that matches your longest financial obligation. That way, if you die prematurely, your policy will take care of the repayments. When you're working out how much coverage to buy, consider:
The length of your mortgage
How long you want to cover your spouse for in the event of your death
When your children's needs will be the highest
Your household income if one parent is staying at home or working less to take care of the children.
Who should consider term life insurance?
Term life is the simplest and cheapest form of life insurance, it's an especially good fit in these scenarios:
You're a parent and want enough coverage to get your kids through college.
You have a lot of money left to pay on your mortgage or student loans.
You're the sole breadwinner of your family or one spouse stays home to take care of the kids.
You're the caretaker for an elderly or disabled family member.
How does term life insurance work?
Once you've lined up your needs, the process is somewhat simple:
Pick a term you want to be covered for, like 20 years or until your kids graduate college.
Choose your coverage amount, like the remainder of your mortgage.
Add any extra coverage with riders, like the ability to convert to whole life in the future or adding coverage for your kids.
Pay annual or monthly premiums, typically the same amount for the life of the policy.
Your family receives a payout to help cover expenses if you die while your policy is active.
How to get a term life insurance quote
Once you've decided on your term and how much coverage you want to buy, follow these steps:
Get quotes from a handful of providers.
Compare the quotes, including the policy features, premiums and available riders.
Choose the company that best suits your needs and budget.
Apply for coverage. Typically, this involves filling out a form with your personal, contact and employment details, as well as a questionnaire about your health, lifestyle and family medical history. Some insurers will require a medical exam, which can be scheduled at a time and place that's convenient for you. During the medical exam, a technician will record your height, weight and blood pressure, and pass those details on to your insurer.
Assess and adjust your coverage as needed. When your insurer comes back with a proposed policy, review it and request any changes.
Sign off on your policy. When you're happy with your policy and premium, sign your policy documents and designate your beneficiaries. You can nominate multiple beneficiaries and specify how the money should be divided between them.
Guide to buying life insurance
Can I add riders to my term life policy?
It depends on your insurer. Most insurers offer the following riders for a fee:
Accelerated death benefit rider. If you're diagnosed with a terminal illness, this rider pays out part of your death benefit to cover your medical and end-of-life expenses.
Children's term rider. Adds a set amount of coverage for any of your children, with the option to convert it into your child's own life insurance policy when they become an adult, often with up to 5 times the benefit amount.
Conversion rider. This rider allows you to upgrade to a permanent policy, like whole life. If you want to convert your coverage, you'll need to do it before a deadline — usually within the first five years of taking out a policy, or before you turn 65, 70 or 75.
Disability rider. This rider kicks in to replace a percentage of your income if you become disabled and can't work.
Types of term life insurance
There are various types of term life insurance. These include:
Level term
Pay the same amount for premiums every month or year.
Decreasing term
Pay steady premiums, but the death benefit gradually decreases over time, often used to cover mortgages.
Increasing term
Usually supplemental, both premiums and death benefits rise every year.
Annual renewable term (ART)
Cheap at first and renews every year but increases in premiums for a set number of years.
Return of premium (ROP)
Refund all or part of your premiums if you're still alive at the end of your term.
Pros and cons of term life insurance
Pros
It's affordable. Term life insurance is the cheapest type of coverage, and your premium is typically locked in. The younger and healthier you are, the lower your premium will be. And you'll pay the same amount for premiums every time.
Policies are simple to understand. Permanent life insurance policies can be complicated, but term life has a clear purpose: to provide a lump sum payment to your loved ones when you die.
Payouts are tax free. The payment to your beneficiaries won't be taxed in most scenarios. Find out when you'd pay taxes on life insurance payouts.
You could convert to whole life. Some providers offer a conversion option, which means you can upgrade to a permanent policy without taking another medical exam.
You don't always have to take a medical exam. Exam-free policies can be more expensive, but you won't be denied coverage based on your health.
You can choose flexible premiums for changing needs.

Have a mortgage that'll last another five years? Pay for a bigger benefit now with a five-year term, then purchase a cheaper policy later when you have fewer financial obligations.
You can cancel anytime.

You can terminate your policy whenever you like — either by calling your insurer or halting premium payments. Permanent policies are investment products too, so the cancellation process is a little more complicated.
Most policies are convertible.

If you purchase a convertible plan, you can upgrade to a permanent policy before a certain deadline without taking another medical exam. This is ideal for those who foresee their financial situation changing in the future, and those who might want to explore treating their policy as an investment vehicle.
Cons
You're not covered forever.

When your term expires, so does your coverage. If you still need life insurance, you'll need to purchase a new policy — but you'll need to go through the underwriting process again, and you might be charged higher rates to reflect your age and health.

You have a fixed death benefit. Term life insurance is inflexible in that the coverage amount stays the same. If you want to top up your coverage, you may need to take out another policy.
There's no cash value. These policies don't become a cash asset over time or offer a return of investment.

Though you'll pay premiums for the length of the policy, it doesn't

build cash value

. That means if you outlive the term you won't see a cent of the benefit.

The older you are, the more you'll pay.

This is true of all life insurance policies, but r

ates increase most drastically for people aged 40+, which means that you might have to reduce the benefit amount to make it affordable.
Ask an expert: What are the most common mistakes people make when buying life insurance?

Tony Steuer
The most common mistakes include not considering all of their options. When looking for term insurance, insurance companies have varying underwriting parameters for their preferred rate classes, and if consumers only receive offers from one or two companies, they may not be getting the lowest rate class.

It's important that consumers work with an agent or broker that represents multiple insurance companies. One company may view a certain condition such as build (height/weight) as a standard risk while another company will view it as a preferred risk and offer a premium that is significantly lower.

Lastly, it's important to match your insurance needs to the insurance product. Insurance is about protecting a financial risk and there's no need to have a cash value, as that adds significant costs to the premium.

Can I get coverage without taking a medical exam?
Yes. Many insurers offer term life policies that don't require a medical exam, and some issue instant approval policies, which means your coverage could go into effect on the same day.
If you opt for a no-exam policy, just know your insurer might charge a higher premium to compensate for the risk. In most cases, you'll still need to complete a questionnaire about your health and family medical history. And you might not be able to get the highest amount of coverage, with most no-exam policies capping at $100,000, compared to standard policies that can go as high as $10 million.
What happens when my term ends?
When your term is up, you'll typically still have coverage. However, your premiums won't be set anymore. Your new premiums will be much higher to reflect the fact that you're older and will go up each year. That's why keeping your term policy in force doesn't make financial sense after your term ends.
Also, your needs will likely be different at the end of the term than it was when you bought the policy. Your options at that point include:
Purchase another term life insurance policy. If you still have financial obligations or people relying on your income, consider taking out another term life policy. You can expect to pay a higher premium now that you're older. To help lower the cost, opt for a shorter term, such as five or ten years.
Look into annual renewable term life insurance. If you don't want to commit to a lengthy policy, you can take it year by year with annual renewable term (ART) life insurance. You won't need to retake the medical exam or answer questions about your health.
Consider other life insurance options. If you only want to pay for your final burial and medical expenses, you can consider a final expense policy, guaranteed issue policy, or simplified issue policy.
Do nothing. If you no longer have a need for life insurance, you can simply let your coverage lapse.
Term vs. whole life insurance: which is better for me?
For most people, term life insurance is enough to offer peace of mind and financial security for your family. Term life is the cheapest and most straightforward coverage, so it's ideal for covering specific financial obligations over a set period of time, like a mortgage, student loans or raising children.
But if you want lifelong coverage, it's worth looking into more permanent policies like whole life insurance. It's much more expensive than term life insurance because there's an investment component that builds cash value towards your policy you could withdraw. Whole life insurance is ideal for those who have complex or long term financial needs and want to treat their policy as a buildable cash asset.
Compare term vs whole life insurance
Bottom line
Term life insurance offers predictable payments and protection for a set period of time. For these reasons, it's ideal for those who have a specific need for life insurance and want cheaper coverage. But it doesn't have a cash value, so if you survive the policy, you won't get any money.
If you're ready to purchase a policy to protect your family, take the time to compare life insurance companies.