Finder is committed to editorial independence. While we receive compensation when you click links to partners, they do not influence our opinions or reviews. Learn how we make money.
Life Insurance Finder
Find out how a policy can protect your family's financial future.
Get life insurance today
Compare your custom life insurance policies starting at $16/month.
Your information is secure.
Compare life insurance quotes from top companies
Compare
up to 4

providers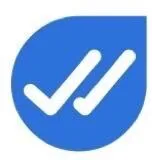 This article was fact-checked and reviewed by Andrew Flueckiger, a licensed insurance agent and Certified Insurance Counselor. Content has been updated for 2020.
Understand your life insurance options and insurance lingo to find a policy that meets your needs. Finder's life insurance research team spends thousands of hours sifting through policies and analyzing quotes from life insurance companies across the US to help you find the best deal on the coverage you need to protect your loved ones.
How does life insurance work?
Life insurance is a financial safety net for your loved ones in the event of your passing. Think of life insurance as a contract between you and your insurance company. You pay a premium to maintain your coverage, and when you die, your insurer pays out your policy to your beneficiaries. This payment is known as a death benefit, and it can help your friends and family focus on healing and celebrating your life, rather than grieving while trying to figure out how to pay all the bills.
Just some of the brands we've reviewed
Our editorial team researches, analyzes and fact-checks hard-to-find details for the life insurance companies we review. Read accurate, unbiased reviews that can help you narrow down insurers that meet your needs, lifestyle and budget.
The basics of life insurance
Watch our short video to understand the basic concepts of life insurance and how they apply to you.
How much does life insurance cost?
While rates can vary wildly, the average cost for life insurance is less than $50 a month. For example, a 20-year term life insurance policy worth $500,000 for someone between the ages of 25 and 40, and in good health, would average around $28 a month.
Your rate depends on a range of factors, like your age, gender, health, weight, occupation, lifestyle and whether you're a smoker. The coverage amount, term length and type of policy you're applying for come into play, too. Insurers weigh these factors differently, which is why it's important to compare quotes from multiple companies.
How much coverage should I buy?
It really comes down to how much coverage you can afford. When you're doing the math, factor in these three things:
Income. The golden rule is to buy a policy that would replace your income and cover your family's cost of living for five to 10 years. To do this, multiply your salary by five or 10.
Assets. As you move through life, you'll most likely acquire assets such as a house, car, savings account or 401(k). Your life insurance policy should protect these assets. Figure out their value and add that dollar figure to your coverage.
Financial obligations. Total all of your expenses now and those you can expect in the future — like childcare or college tuition.
How to compare life insurance policies
To find a comprehensive life insurance policy at the best rates, look into how coverage amounts affect your premiums, the flexibility of your policy options and additional riders or features specific to the providers you're interested in.
To simplify the process of comparing different policies, ask yourself:
What is the minimum and maximum coverage I can buy? Learn the limits of the provider's insurance policies and what your loved ones will receive in the event of a claim. Some insurers allow you to buy life insurance at any amount, while others cap coverage for specific occupations and age groups.
Do the policy's terms come with age restrictions? Research whether age affects your ability to apply for a specific policy, and learn about any ages at which your policy stops covering you. Seniors looking for life insurance, for example, may find limited options among insurers.
Can I purchase additional insurance without a medical exam? Some insurers offer no medical exam insurance, which allows you to purchase coverage without a lot of medical underwriting. Many online insurers allow a short questionnaire to stand in for a medical exam, though this option often comes with higher rates.
Which features are included in my policy — and does it offer riders? Look at the range of features automatically included in your policy. If your policy isn't as flexible as you'd like, ask about riders that can help you customize your policy to fit your life's circumstances.
Can I combine the policy with other types of insurance? It's often cheaper to buy insurance through one provider instead of buying policies from different companies. Depending on the insurer, you might be able to combine standalone disability income insurance and critical illness insurance policies with your overall policy.
Does the policy exclude specific occupations? If you work in high-risk industries or situations, make sure you're not excluded from the provider's coverage. Conditions on coverage can vary among insurers based on your occupation or lifestyle. You might even find a provider that specializes in your field, potentially offering more affordable rates.
Key terms
Life insurance glossary
Who needs life insurance?
Here's the golden rule: if you have loved ones who depend on you financially, you most likely need life insurance. Your policy can help to provide for them when you're gone. These people have the greatest need for life insurance:
Parents with children or other dependents
Breadwinners
Those with co-signed debt
Business owners
Homeowners
Those with medical expenses
Wealthy individuals planning their estate
Stay-at-home parents and/or partners
Those who may be in need of future long-term care
Who buys life insurance?
According to LIMRA's latest life insurance study, 57% of Americans own a policy. Of this number, 28% have an individual life insurance policy, and 18% have group life insurance — which is usually offered as an employee benefit. A smaller number of consumers — 11% — own both policy types.
Take our quiz: Do you need life insurance?
How do I get a life insurance policy?
Can I get coverage if I have a medical condition?
A preexisting condition like heart disease or high cholesterol can complicate the process, but you can still buy life insurance with a preexisting condition. The key is to be completely upfront with your insurer.
To boost your chances of getting the strongest possible policy, follow these steps:
Jot down information on condition. Include the name of the disease or illness, as well as details about the medications you take and any treatments or surgeries you've had.
Request a letter from your doctor. If you have a preexisting condition working against you, your insurer will ask for an Attending Physician's Statement (APS) from your doctor. They'll know what to do.
Apply for a policy with multiple insurers. Every insurer has its own underwriting standards, and some are more lenient than others. To score the cheapest rate, get quotes from a bunch of insurers.
Take the medical exam. If you've taken on these tips, you have nothing to hide. The medical exam can help your insurer to better assess your risk level. If the results aren't great, you can always apply for a no-medical exam policy — though brace yourself for higher premiums.
When is life insurance paid out?
The death benefit is paid out when you die. It's typically paid out in a lump sum — but you can instruct your insurer to pay the death benefit in installments or annuities.
Your beneficiaries can then use the money however they wish. The most common ways people spend the cash include:
Mortgage payments
Living expenses — like utility bills, groceries, rent, health and car insurance
Cosigned debts that don't disappear when you die — such as student loans or credit cards
End-of-life expenses — including funeral costs and unpaid medical bills
Child care
Long-term care — like a nursing home or medical expenses for ailing parents
College tuition
Is the death benefit taxed?
No, the death benefit isn't considered taxable income, with one exception: If your estate is worth higher than the IRS threshold, it will be subject to federal estate taxes. The life insurance payout will be counted as part of your estate and taxed accordingly.
Can I access the money before I die?
Maybe. There are two ways you can tap into your policy while you're still alive:
Living benefits riders
Some insurers offer living benefits riders, which pay out your policy early in certain circumstances. These include:
Accelerated death benefit rider. If you're diagnosed with a terminal illness, this rider pays out a portion of the death benefit.
Critical illness rider. If you're diagnosed with a critical — but not terminal — illness, this rider kicks in to pay a lump sum. Heart disease, cancer, stroke and kidney failure are some of the most common covered illnesses.
Disability income rider. If you become totally disabled and can no longer work, this rider will pay a monthly cash benefit for a specific period of time.
Cash value in permanent policies
These policies accumulate cash value over time. Once you've built up enough cash value, you can begin to borrow against your policy.
What are the types of life insurance?
Life insurance plans are lumped into four main types of life insurance: term, permanent, no-medical exam and group life policies.
Permanent life insurance
A life insurance policy and investment product rolled into one, these policies offer lifelong coverage and accumulate cash value over time. When you pay your premium, a portion will go towards the cash value of your policy, which earns interest as it grows.
No-medical exam policies
If you don't want to take a medical exam for whatever reason, these are your policy options.
Compare the types of life insurance
| Feature | Term life | Whole life | Universal life | Variable life | Simplified life | Guaranteed issue | Final expense | Group life |
| --- | --- | --- | --- | --- | --- | --- | --- | --- |
| Coverage for a set period | | | | | | | | |
| Lifelong coverage | | | | | | | | |
| Guaranteed death benefit | | | | | | | | |
| Requires health questionnaire | | | | | | | | |
| Requires medical exam | | | | | | | | |
| Fixed premiums | | | | | | | | |
| Flexible premiums | | | | | | | | |
| Builds cash value | | | | | | | | |
| Offers tax free loans | | | | | | | | |
What life insurance riders can I get?
Most insurers allow you to dress up your policy with riders. Besides the living benefits riders we talked about above, these are some of the most popular ones:
Conversion rider. Gives you the option to convert your term life insurance policy to a permanent policy within a certain time frame.
Waiver-of-premium rider. Waives your premiums if you become unemployed or fully disabled and can't work.
Child rider. Pays out a death benefit if your child dies, and typically expires when your child gets married or turns 25.
Return-of-premium rider. Reimburses you for any premium paid if you outlive your term life policy.
Guaranteed insurability rider. Lets you boost your coverage without completing another health questionnaire or medical exam.
Cost-of-living rider. Increases your policy's death benefit to keep up with inflation.
Frequently asked questions about life insurance
Read more on this topic