Finder is committed to editorial independence. While we receive compensation when you click links to partners, they do not influence our opinions or reviews. Learn how we make money.
Compare temporary car insurance
Get a car insurance policy for less than six months.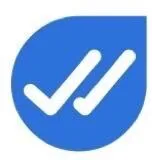 This article was fact-checked and reviewed by Andrew Flueckiger, a licensed insurance agent and Certified Insurance Counselor. Content has been updated for 2020.
Temporary car insurance lets you insure a car for a short period of time, such as a rental car, a borrowed car or a car you only drive occasionally.
It's possible but difficult to get temporary or short term car insurance, since most insurers set policies for a minimum of six months.
What kind of short-term car insurance can I get?
Short-term car insurance temporarily protects you against damage and injury if you're in an accident in your own car, a rental or one that you've borrowed.
Unlike your typical car insurance policy that covers you from six to 12 months at a time, short-term or temporary car insurance is typically good for up to 30 days. You specify the exact coverage you'd like and the specific days you'll need it.
Short-term car insurance generally costs more than a regular policy. Pricing is based on the make and model of the vehicle, where you're intending to drive and other factors.
Short term car insurance options
Compare the easiest option for getting car insurance for a day, a week, a month or however long you need it.
Compare short-term car insurance
Should I get temporary car insurance?
The short answer: It depends. In order to drive legally, you're required to carry at least the minimum coverage in your state. But you might only need coverage for less than six months in a few cases.
| | Temporary car insurance could be an option if | You might not need temporary car insurance if |
| --- | --- | --- |
| Renting a car | You're renting a car for an extended period but don't want to pay the rental company's high car insurance fees. | You're renting a car and can get coverage through the rental company or your credit card. |
| Borrowing a friend's car | You're borrowing a friend's car that you intend to use on a regular basis. | You're borrowing a friend's car for occasional use, and have coverage through your friend's policy, or you can get a nonowners policy. |
| Selling your car | You're buying a car that you'll resell in a short period of time. | You're selling your car in the next few months. You can get a 6-month policy and cancel anytime from most insurers. |
| Moving | You've moved outside your insurer's coverage area and need insurance until you choose a long-term policy. | You're moving but your insurer offers nationwide coverage. You can update your address and get a new quote online from most companies. |
Discover coverage that's broader than competitors, valuable discounts up to 30% off and perks like shrinking deductibles that reward no claims.
Broad coverage, including for custom car parts or ridesharing
Transparent pricing tools that help you buy within budget
Accident forgiveness on small claims or for staying claim-free
Stack a variety of discounts for multiple cars, autopay or homeownership
What are the downfalls of temporary car insurance?
While there may be reasons to seek out short term car insurance, there are also pitfalls to consider:
Coverage is hard to find. Companies are wary of temporary policies due to high-risk applicants or the unlikeliness to renew. Many of the larger carriers only offer 6-month plus options.
Temporary coverage could lapse. With a short-term policy, there's a risk of letting your policy lapse while you're still driving the car. And if you're caught driving without insurance, you could face penalties.
Future premiums may go up. You may pay more for insurance in the future if you show a lapse in coverage from on-and-off coverage.
Ask an expert: In what situations would I need temporary coverage?

Chris Johnston
Rental cars
Temporary car insurance often — but not exclusively — comes into play in the context of a rental car. It's important to know that some states require individual policies to automatically cover rental vehicles, so know what coverage you have before buying any type of temporary coverage as you may not need it. That being said, in the context of a rental, if coverage is needed, it will be available for purchase at the time of rental. If your private policy — or that of your employer if the rental is work-related — does not provide coverage, a short-term policy should absolutely be purchased for full coverage. Like all insurance, temporary coverage is "worth it" if and when a claim arises.

Rideshare cars
Another situation when someone should strongly consider a temporary insurance policy is when they're driving for hire, like with Lyft or Uber. Although both companies have enormous insurance limits, accessing those limits can be very challenging if you get into a car accident. In my personal experience, there is frequently finger-pointing as to who is the proper carrier for a given incident. To make sure they have personal coverage, a rideshare driver may benefit from a temporary policy without exclusions for ridesharing. Such a policy can help provide peace of mind for the insured by helping them, per their policy, while the other carriers fight it out.

Borrowed cars
It's also worth considering a temporary policy if a person is driving a car they've borrowed or is being loaned to them. Typically, if A lends a car to B and B gets into a car accident, then A's coverage is usually the "primary policy," However, in these lending/borrowing situations, it's possible for the borrower to exceed the scope of the lender — which could either void the at-issue policy or make it voidable. I've seen countless people suddenly remember that the borrower wasn't supposed to be doing whatever they were doing when the accident happened — thus jeopardizing coverage. If B had their own policy, B would still likely be protected regardless of what A says.
What are the alternatives to short term insurance?
You can easily find companies that will provide temporary car insurance, but usually at a cost. Instead of opting for a lesser-known insurance company that specializes in temporary car insurance, consider a more flexible car insurance option.
Find a pay-as-you-drive car insurance policy. This type of policy allows you to enjoy all the benefits of comprehensive car insurance while only paying for how much you drive. One drawback is that you'll usually pay a small minimum amount, limiting your savings if you're only using the car in the short term.
Pay premiums monthly. Choose a policy that allows you to pay your premiums monthly and cancel it when you no longer need coverage. To avoid a cancellation fee, take out a policy with one of these providers who don't charge cancellation fees.
Add a driver to an existing policy.

If you're borrowing a relative's or friend's car for a temporary period, ask them if they'd consider adding you to their policy as a listed driver. Note that this could significantly increase the cost of coverage.

Rent a car. Though it's an expensive option, you could rent a car and p

urchase insurance through the rental company.
When is an annual policy cheaper than temporary insurance?
Temporary insurance is flexible and can help you save money if you need a car for a matter of hours, day or weeks.
But if you're going to use the car for at least two or three months of the year, it might be cheaper to take out an annual policy and then cancel it when you no longer need it, or to get seasonal insurance that only covers you during the time when you drive.
The drawback of taking this route is you'll have to pick an insurer without cancellation fees. Otherwise you might be paying extra to cancel the policy. You may also pay more for insurance in the future if you show a lapse in coverage from on-and-off coverage.
However, when looking at the average daily rate, temporary insurance deals are more expensive than annual insurance policies.
Get the cheapest quotes
Just enter your ZIP code and click Compare.
Do I need temporary car insurance if I have a home in two different states?
Typically, no. Your car insurance covers you in every state. However, different rules and regulations apply about where you need to register and insure your car primarily.
For example, Florida car insurance laws require part-time residents — anyone staying 90 days or longer — to register and insure their vehicle in the state. For other places, like Arizona, you're required to register and insure your car there for stays of seven months or longer.
Check with both state's DMV and your car insurer to learn what type of coverage you'll need. Make sure your current policy meets the minimum requirements of both and you're following state registration rules.
What if I'm at a college that's not in my home state?
If you're away from home attending college in another state and your permanent address is at home, you should get coverage in your home state. College students who have a primary residence in one state but go to school in another are typically fine to register and insure their car in their home state, since that's considered their permanent address. Most insurers will let you stay covered under your home address instead of your school address, but check with your insurer to see if there are any exceptions or unique coverage for college students.
Can I get temporary RV insurance?
For campers, caravans or RVs that you only drive part of the year, some providers offer part-time RV insurance. Tell your provider how many months you use it and what kind of coverage you need, and you'll be billed only for the months you drive your RV.
Also check with your provider for any special requirements — like how long your RV has to be parked or garaged before this kind of insurance kicks in. You also might need to update your insurance provider if your RV usage changes to make sure you're covered when you use it.
Bottom line
While car insurance is required in all 50 states, specialty companies offer short-term coverage, usually at a higher price. Compare your car insurance options to find the best one for however long you'll be on the road.
Common questions about short-term car insurance
More guides on Finder