Finder is committed to editorial independence. While we receive compensation when you click links to partners, they do not influence our opinions or reviews. Learn how we make money.
Jaguar insurance rates
Compare car insurance for Jaguars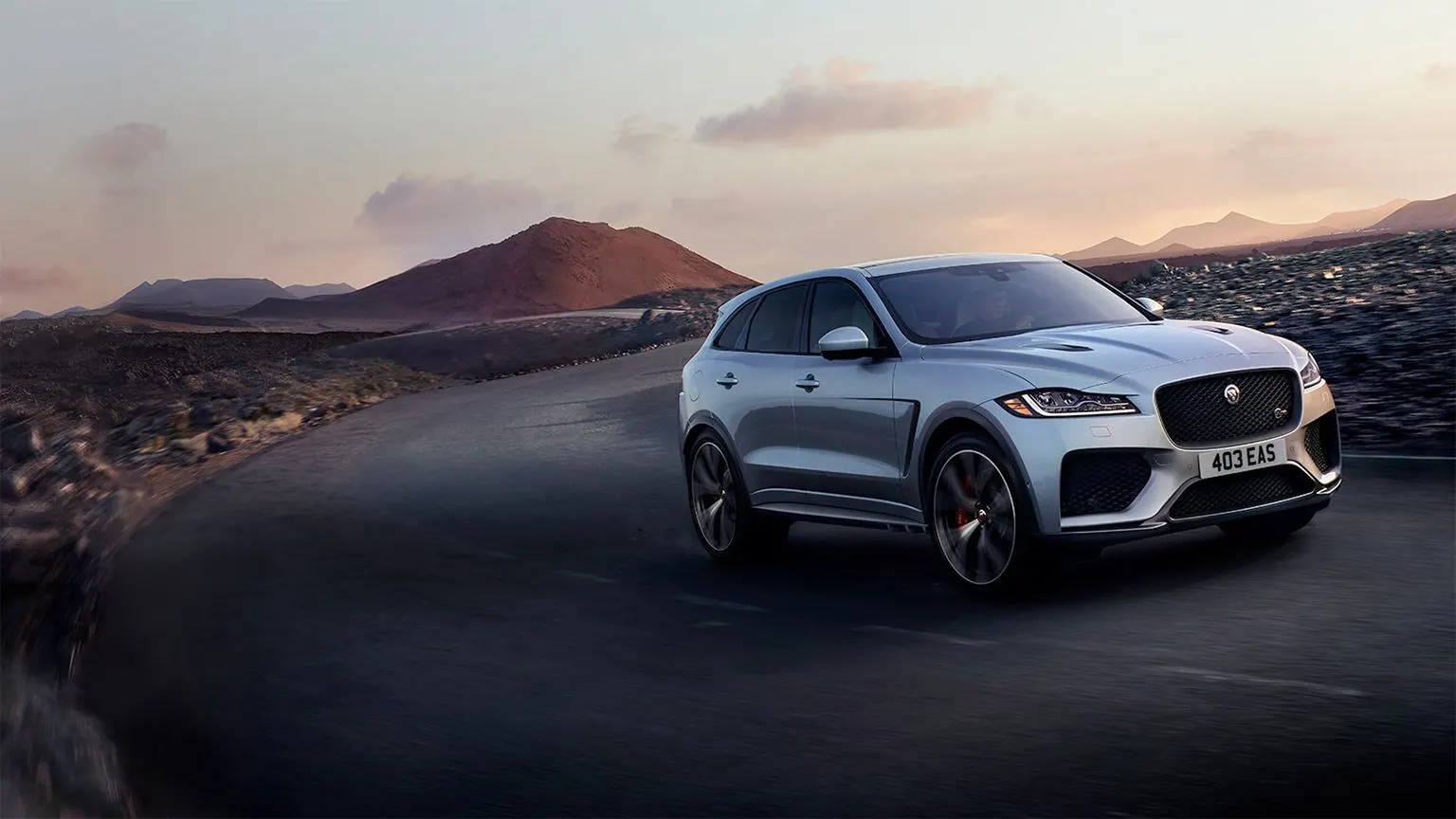 Compare car insurance quotes
Enter your ZIP code below and click Compare to see the cheapest rates in your area.
Average car insurance cost for a Jaguar
The average insurance cost of a Jaguar is $154 per month, depending on the model you choose. These luxury cars are relatively cheap to insure for high-end models, thanks in part to their advanced safety features and models under $100,000 MSRP.
Your actual rates will vary depending on multiple factors, including your location, your driving history, the model Jaguar you are purchasing and your age, among other factors. Other variables that can affect the cost of insurance include your car's mileage, its likelihood of being stolen and your marital status.
Find your Jaguar model
Compare car insurance for your Jaguar
Jaguar average insurance costs
| Model | Monthly insurance rate | Base car price |
| --- | --- | --- |
| F-Pace | $201 | $43,060 |
| F-Type | $148 | $61,745 |
| XE | $163 | $36,720 |
| XF | $184 | $48,770 |
| XJ | $158 | $76,395 |
| XJL | $110 | $76,395 |
| XJR | $110 | $123,395 |
How to compare Jaguar car insurance
A Jaguar is a luxury car, to be sure. And that comes at a price, both for the MSRP and the cost of insurance. It is a costly car to replace or repair, which leads to pricier insurance premiums. And the higher-end Jaguar you purchase, the higher your insurance cost will be.
However, some models are surprisingly not as expensive as you might think. The starting price for the XE is $35,700. And advanced safety features also help to balance out the cost of insurance.
This precision automobile is covered by many insurance providers. But if you have trouble getting insurance for your new Jaguar, you may need to look into specialty luxury insurers of exotic vehicles and sports cars.
Are there any standout Jaguar models?
The I-Pace is Jaguar's first all-electric performance SUV. Its 90 kWh battery provides a range of up to 240 miles on one charge. And even thought the I-Pace is an all-electric car, it's still a Jaguar. The instant torque and all-wheel drive accelerate the car to 60 mph in 4.5 seconds, while the exterior's aerodynamic design provides a low-drag coefficient of .29 Cd. Prices for the I-Pace start at $69,500.
Pros and cons of insuring a Jaguar
Pros
Advanced safety features
Not commonly stolen
Cons
Expensive to repair or replace
Jaguar car facts
William Lyons founded the Swallow Sidecar Company in 1922, a precursor to Jaguar.

The breakthrough SS Jaguar was introduced in 1935.

It wasn't until the '60s that the quintessential E-type was developed.
Jaguar is now owned by Indian company Tata Motors.
Although Jaguar was once acquired by the Ford Motor Company, it is now owned by Indian company Tata Motors.
What is Jaguar EliteCare?
EliteCare is Jaguar's warranty and extended car-care package. When you upgrade to EliteCare you'll get 5-year/60,000-mile coverage, complimentary scheduled maintenance and roadside assistance, plus Jaguar's InControl Remote & Protect technology. The InControl Remote & Protect technology allows drivers to check their fuel levels remotely, unlock and lock their doors from a smartphone and check if a window is left open, among other features.
Compare Jaguar competitors
Need help considering some other car manufacturers?
Bottom line
Jaguars are pricey to purchase and can be pricey to insure, so be sure to shop around to find the best car insurance for you.
Get the cheapest quotes
Compare car insurance companies near you.
Your information is secure.
Frequently asked questions about Jaguar car insurance
Read more on this topic