Budget Insurance car insurance review
Budget Insurance is a real does-what-it-says-on-the-tin kind of insurer. Check out our review of its services below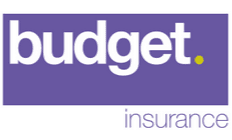 As a broker, Budget Insurance searches a number of different car insurance providers to find you the best deal.
Whether you're simply looking for third party insurance or want cover for any eventuality, check out our analysis of Budget Insurance before you buy.
Save over £200*
Compare up to 95 UK car insurance providers
Get instant quotes and instant cover
Switch with minimal effort
Who is Budget Insurance?
Founded in 1996, Budget Insurance is an insurance broker that works with a huge list of providers. It offers home, car, van and life insurance policies with varying levels of cover for each.
What are Budget Insurance's levels of cover?
Budget offers three possible cover options.
Third party
To drive your car on the road in the UK you will need at least third party car insurance. All it protects against is the costs that arise from any damage done to other people's cars if something happens that is your fault.
Third party, fire and theft (TPFT)
Popular with drivers of less valuable cars, TPFT insurance covers damage to other people's cars as well as insuring your own car against fire or theft.
Comprehensive
If you love your car and want it safe in any event, you'll likely want to opt for comprehensive cover. This will include loads of great extras like a courtesy car, personal injury cover and cover for windscreen damage.
Optional extras
Budget Insurance's most expansive cover option is comprehensive, but you don't necessarily need to go for that to get the level of cover you need. Budget offers a number of additional extras so you can up the level of cover, even if you've decided on their cheapest cover option. These include:
Motor legal insurance – this will cover the legal costs of claiming money from uninsured drivers, any legal expenses that arise from an accident you've been in as well as help recovering any lost earnings resulting from incidents involving your car.
Breakdown assistance – no one wants to worry about the cost of a callout after you've already suffered a breakdown (and this is the UK remember, it's probably raining). No worries, extra breakdown cover can be added to any Budget policy.
Personal accident cover – When the worst happens, having some cover to make sure you can access the care you need can really be a weight off your mind.
Guaranteed replacement car – if driving is a huge part of your life, being left without a car is a disaster. With this added extra, you don't need to worry about being stranded.
Keycare cover – here's one for the scatterbrained: get extra cover for the high costs of replacing lost or stolen keys and replacing locks.
What types of car insurance are available?
Budget Insurance offers single car insurance – it doesn't offer multi-car cover.
What's covered under my policy?
| Cover | Third party, fire and theft | Comprehensive |
| --- | --- | --- |
| Fire damage | ✓ | ✓ |
| Theft | ✓ | ✓ |
| Accidental damage | – | ✓ |
| Liability to others | ✓ | ✓ |
| Windscreen cover | – | ✓ |
| Excess refund for uninsured driver damage | – | ✓ |
| Child seat cover | – | ✓ |
What is my excess?
The excess is the amount you will be expected to pay before your insurer will cover the costs of any claim.
This amount should be refunded to you if the damage done to your car was caused by an uninsured driver, if you have comprehensive cover.
General exclusions
All insurance providers must state in your policy documents what's not covered. It's important that you read these documents in full, but in general Budget Insurance excludes payments for:
Damage caused by incorrect fuelling or maintenance
Theft that results from you not locking your car or leaving your keys inside or on top of your car
Damage done when driving a car that you are not insured to drive
What is the claims process for Budget Insurance?
You can make a claim by calling Budget Insurance's 24/7 claims hotline on 0344 412 2127. You'll need to have your policy number to hand, as well as your name and address. If the claim is about an incident in which the police have been involved, it would also be a good idea to have your crime reference number and the details of any witnesses.
Frequently asked questions
---
The offers compared on this page are chosen from a range of products we can track; we don't cover every product on the market...yet. Unless we've indicated otherwise, products are shown in no particular order or ranking. The terms "best", "top", "cheap" (and variations), aren't product ratings, although we always explain what's great about a product when we highlight it; this is
subject to our terms of use
. When making a big financial decision, it's wise to consider getting independent financial advice, and always consider your own financial circumstances when comparing products so you get what's right for you.
*51% of consumers could save £264.64 on their car insurance. The saving was calculated by comparing the cheapest price found with the average of the next four cheapest prices quoted by insurance providers on Seopa Ltd's insurance comparison website (based on representative cost savings data for November 2019). The savings you could achieve are dependent on your individual circumstances.
Read more on this topic