Autonet Insurance car insurance review
If you're considering the car insurance on offer through Autonet Insurance, here's what you need to know.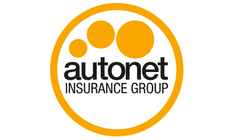 Struggling to find cheap car insurance? This award-winning insurance broker says it has negotiated discounts with its partners so it can offer cheaper deals to you, including for multi-car cover. We've analysed the options available through Autonet Insurance to help you decide whether any of them is right for you.
Save over £200*
Compare up to 95 UK car insurance providers
Get instant quotes and instant cover
Switch with minimal effort
Who is Autonet Insurance?
Autonet Insurance Group is an independent, award-winning insurance broker that was established in 1998. It offers separate car, van and HGV insurance as well as a range of other products, including travel, landlord and shop insurance.
What are Autonet Insurance's levels of cover?
Autonet Insurance Third Party cover
Third party cover is the minimum level of cover that Autonet offers. All drivers in the UK are legally obliged to have at least this level of insurance. If you are responsible for causing an accident, you'll be covered for damage to third party vehicles or property. It won't however, cover any damage to your own car.
Autonet Insurance Third Party Fire and Theft cover
This will give the same level of cover as third party but will also provide protection against any fire damage to your car or theft of it.
Autonet Insurance Comprehensive cover
This is highest level of cover available and gives the same protection as the other levels as well as insuring your vehicle against accidental damage and vandalism.
---
What types of car insurance are available?
If you're learning to drive in someone else's car, this cover is designed to be taken out alongside the car owner's own car insurance policy. It is available for one day, one week or one, two or three months. If you have an accident on this policy, it won't affect the no-claims bonus of the car owner's own policy.
Autonet provides insurance for all ages and driving experiences, and claims to be able to provide you as the sole driver of your car with a discounted quote.
If you're a safe driver, you could choose to have a black box fitted to your car that monitors your driving and braking habits. You'll then be able to build up your no-claims bonus as well as a safe driver discount as long as you don't make a claim.
If your car is regularly driven by you and others in your house, consider car insurance that will name multiple drivers on one policy.
If you need someone else to drive your car while you rest or you want to protect your no-claims bonus when a friend wants to borrow your car, you can take out a short-term insurance policy. It'll mean claims can be made without affecting your no-claims bonus.
This is an upgrade to standard cover that includes motor legal and windscreen cover.
This is an enhanced policy to standard cover that includes motor legal and guaranteed hire vehicle cover.
This is another upgrade to standard cover that includes motor legal, windscreen, guaranteed hire vehicle and breakdown cover.
---
What's covered under my policy?
| Cover benefits | Third party | Third party, fire and theft | Comprehensive |
| --- | --- | --- | --- |
| Liability to other people and property | ✓ | ✓ | ✓ |
| Liability to other people and property | | ✓ | ✓ |
| Liability to other people and property | | | ✓ |
Beyond the standard cover benefits above, any other benefits to your insurance policy will vary depending on the insurer that is able to provide the cover through Autonet Insurance Group.
Check your policy details carefully to ensure you have the right cover for your needs.
Optional extras
In addition to the standard levels of cover, Autonet Insurance can also provide a range of additional protection to add to your policy, including:
Breakdown cover
Windscreen cover
Excess protection
Motor legal expenses
Guaranteed hire car cover
What policy exclusions are there?
Your cover is likely to become invalid if any of the following arises:
If you make a claim, knowing that it is false or fraudulent.
Your car is being driven by an unnamed driver on your policy or by a person that does not have a valid driving licence.
Your car is used for rallies, races or competitions.
You are paid to carry passengers.
You fail to pay for your premium.
You change your car during the policy term to a car that the insurer cannot cover.
You do not provide the correct documents to support your application such as proof of your entitled no-claims bonus.
Check your policy for further details to confirm your cover is valid.
How do I make a claim?
You should call the Autonet Claims helpline on 0800 9 537 537. This is a 24-hour claim line open seven days a week. If you've been involved in an accident, Autonet will require the following information for all parties involved:
Names and addresses
Contact details
Vehicle registration numbers, as well as makes and models
Insurance details and policy numbers
It's vital that you let your insurer know about an incident as soon as possible, even if it's not your fault. Failure to do this could result in a rejected claim.
What is my excess?
Your insurance excess is the initial amount of money that you have to pay towards a claim. Your insurer won't pay out for a claim that costs less than this amount. And you will be expected to pay this for each and every claim made.
A compulsory excess amount might vary depending on the age of your car and your driving experience.
A voluntary excess is normally an amount set by you when taking out a policy. You'll have the option of adding or increasing a voluntary excess, which could in turn reduce your premium.
You'll find details about any compulsory or voluntary excesses in your policy document.
Autonet pros and cons
Pros
Immediate car cover
A range of optional extras to enhance cover
Cover for a range of budgets
Cons

Your no-claims bonus may still be affected even if you are not at fault
---
The offers compared on this page are chosen from a range of products we can track; we don't cover every product on the market...yet. Unless we've indicated otherwise, products are shown in no particular order or ranking. The terms "best", "top", "cheap" (and variations), aren't product ratings, although we always explain what's great about a product when we highlight it; this is
subject to our terms of use
. When making a big financial decision, it's wise to consider getting independent financial advice, and always consider your own financial circumstances when comparing products so you get what's right for you.
*51% of consumers could save £200. To get this figure, aggregator Seopa selected quotes from popular providers and others, weighting according to market share, and compared the cheapest with the cheapest on its system. Your savings will depend on your own circumstances.
Read more on this topic