Geoffrey Insurance car insurance review
If you've been driving safely for years, it's worth considering Geoffrey Insurance as it claims to reward careful drivers who renew each year.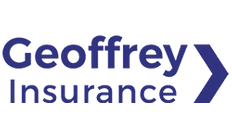 Tired of paying over the odds for your car insurance despite having been a safe driver for several years? We've scoured the details of Geoffrey Insurance to look at the different policies it offers as well as the added benefits for those careful customers who renew. Here's what you should know.
Save over £200*
Compare up to 95 UK car insurance providers
Get instant quotes and instant cover
Switch with minimal effort
Who is Geoffrey Insurance?
In addition to specialising in cheap car insurance for careful drivers, Geoffrey also promises to look after customers that renew their policies. The insurer promises to reward returning customers with lower prices than new customers and will also provide free EU annual cover 90 days per year upon renewal.
Formerly Chaucer Direct, Geoffrey Insurance is the sister company of Zenith Marque, which has provided car insurance since 1965. Geoffrey Insurance joined the Markerstudy Group of Companies in 2015 – more widely known for its insurance companies Markerstudy Insurance Company Ltd and Zenith Insurance.
What are Geoffrey Insurance's cover options?
Geoffrey Insurance offers three levels of cover in the UK. These are:
Third party
All drivers are legally required to have at least third party insurance in the UK. It covers damage to someone else's car or injury to someone else in an accident. It won't cover damage to your own car.
Third party, fire and theft
This covers you in the same way that third party car insurance does but it also includes cover for fire damage and theft of your car.
Comprehensive
This is the most complete form of car insurance you can get. Comprehensive car insurance covers you for third party, fire and theft, as well as paying out for your car if it's damaged, plus it includes protection for any personal injuries.
Optional extras
If you're after a little more peace of mind in certain areas, Geoffrey Insurance has some optional extras that might suit your needs:
Breakdown cover. Roadside recovery to get you back on the road.
Guaranteed car hire or car hire plus cover. If your car has been damaged, stolen or written off, Geoffrey Insurance will provide you with a hire car for 14 days. For hire car plus cover, you'll get a 4-door family saloon for 14 days.
Keycare cover. Protection for replacement keys or locks, call out fees and up to three-day car hire.
Extended EU insurance cover. If you know you'll be in the EU for more than three days, you can make sure you're protected by choosing extended cover for a single EU trip or for all your EU trips of up to 90 days over a one year period.
EU breakdown cover. If your car won't start anywhere in the EU, Geoffrey Insurance will tow it to a local garage to have it fixed. If it can't be fixed within 48 hours, Geoffrey will get you, up to six passengers and your car back to your home address in the UK.
No claims discount protection. You'll be able to make one or more claims before your number of no claims bonus years is affected.
Increased personal accident cover. Up to £100,000 paid out in the event of death or serious injury.
What is covered under a Geoffrey Insurance policy?
Take a look at our breakdown below to see the types of cover available through Geoffrey Insurance and the protection each level gives you.
| Cover benefits | Third party | Third party, fire and theft | Comprehensive |
| --- | --- | --- | --- |
| Liability to other people | ✓ | ✓ | ✓ |
| Legal expenses cover | ✓ | ✓ | ✓ |
| Personal accident cover in the event of death | ✓ | ✓ | ✓ |
| EU Cover (the same cover as the policy holder's main UK cover for EU trips of up to three days) | ✓ | ✓ | ✓ |
| Fire and theft | – | ✓ | ✓ |
| Courtesy vehicle (subject to availability) | – | – | ✓ |
What is my excess?
The excess is a contribution you'll need to pay towards any claim you make.
If you've been driving safely for many years, then there is unlikely to be an excess set by Geoffrey Insurance. But if you're a young or inexperienced driver behind the wheel at the time of an accident, you may need to pay a compulsory excess towards a claim, as set by the insurer.
The table below shows the amount of compulsory excess young or inexperienced drivers may have to pay towards a claim made to Geoffrey Insurance following an accident:
| Age of named driver at the wheel during an accident | Excess amounts to be paid towards a claim |
| --- | --- |
| Under 21 | £300 |
| Aged 21 – 24 | £200 |
| Aged 25 or over with a full driver's licence from another country other than the UK | £149 |
| Aged 25 or over with a full UK driver's licence held for less than one year | £149 |
A voluntary excess is usually set by you. When taking out a policy, you have the option of adding or increasing a voluntary excess, which in turn could reduce your premium.
Check your policy details carefully to see what you may need to pay in the event of making a claim.
What is the claims process for Geoffrey Insurance?
If you find yourself in an accident or your car has been stolen, you'll need to contact Geoffrey Insurance.
You can do so by either calling or going online:
Call 01227 284090, the Geoffrey Claims UK-based helpline is open 24 hours a day, 365 days a year.
Please note that if you're calling from outside of the UK, call 00 44 1252 820161
It's important to have your insurance policy number to hand in addition to your vehicle registration.
You'll also need to provide Geoffrey Insurance with as many details about the accident as you can, including the names and contact details of all third parties and/or witnesses and the full details about all other vehicles involved.
Frequently asked questions
---
The offers compared on this page are chosen from a range of products we can track; we don't cover every product on the market...yet. Unless we've indicated otherwise, products are shown in no particular order or ranking. The terms "best", "top", "cheap" (and variations), aren't product ratings, although we always explain what's great about a product when we highlight it; this is
subject to our terms of use
. When making a big financial decision, it's wise to consider getting independent financial advice, and always consider your own financial circumstances when comparing products so you get what's right for you.
*51% of consumers could save £264.64 on their car insurance. The saving was calculated by comparing the cheapest price found with the average of the next four cheapest prices quoted by insurance providers on Seopa Ltd's insurance comparison website (based on representative cost savings data for November 2019). The savings you could achieve are dependent on your individual circumstances.
Read more on this topic