Finder Money Newsletter: Nov. 30, 2022
Posted: 30 November 2022 5:26 pm
News
🔎 Americans to spend $3.2 billion on unwanted gifts
Hi Finders,
Roughly 138 million Americans will receive gifts they don't actually want this holiday season. Does that scratchy sweater from great aunt Betty come to mind?
It should, as 49% of these ugly duckling presents are clothing and accessories, while 29% are household items and 24% are cosmetics and fragrances.
The average cost of unwanted items? $60 … which equates to roughly $8.3 billion across the US.

See which generation is most ungrateful
Score 100,000 bonus miles ✈️
A popular US airline is offering big sign-up bonuses – up to 100,000 miles – right now. That's enough to fly to Europe first class. For realz.
Each card also comes with loooads of other perks, like lounge access, rewards and more.

Learn more
Gen Z is running up debt 💸
90-day delinquency rates with 18 to 29-year-olds rose to over 6% from Q3 of 2021 to 2022, compared to 3.7% overall, according to data from the New York Federal Bank.
It's not exactly a head-scratcher why – prices are up over 8% due to inflation, and turmoil in the economy usually affects young folks more than old, says Entrepreneur Mag.
Times are tough. And with interest rates rising and a recession looming, now's the time to start paying down debt. A balance transfer credit card can help kick-start your goals with 0% APR.
⭐ See balance transfer credit cards
Gift ideas that could snag insurance discounts 🛟
Gadgets and gizmos that protect your assets could help bring down your insurance premiums for next year.
Auto. Dashcams and other driver aids, like telematics.
Home. Security systems and smart protection, like leak and fire alarms.
Talk to your agent to inquire about discounts. Not happy with your provider? We can help you find a better one.
Is JP Morgan getting into crypto?
Yep. The trademark for J.P. Morgan Wallet was approved last week, meaning the nation's largest bank will soon enable customers to transfer virtual currencies. It's a tight swerve from 2017, when CEO Jamie Dimon called Bitcoin a "fraud", and even said he'd fire anyone at JPMorgan found to be trading digital currency.
⚠️We're here to remind you that it's always better to own your crypto directly, as opposed to keeping it on an exchange (AKA a virtual wallet), where it could be lost if the company goes under.
Learn about hardware wallets
Best crypto savings accounts 💰
Finder's data team and crypto experts scored participating cryptocurrency trading platforms on a comprehensive list of 55 criteria and these are the winners.
Do you make more than a Macy's Elf? 🎄
Starting earlier this month, most companies in NYC were required to include salary ranges in their job postings. A Macy's Elf, who is required to stay in costume all day, makes $15 an hour, says the New York Times.
A side gig, whether it involves jingle bells or not, can help you prepare for the upcoming recession.
💙Favorite finds💙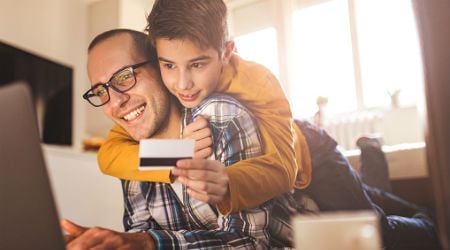 Custodial brokerage accounts for kids — because it's never too early to start saving and investing.
Read more…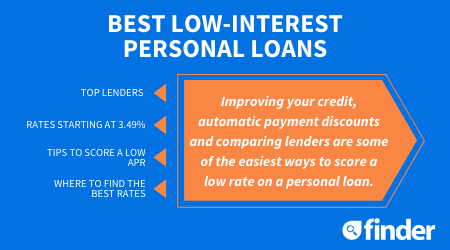 See which online lenders offer personal loans with low interest rates and learn how to get a loan with minimum interest.
Read more…
Newsletter archive*
*Deals within archived newsletters are correct as of the original send date and are subject to change.
Disclaimer: The value of any investment can go up or down depending on news, trends and market conditions. We are not investment advisers, so do your own due diligence to understand the risks before you invest.