Finder Money Newsletter: May 10, 2023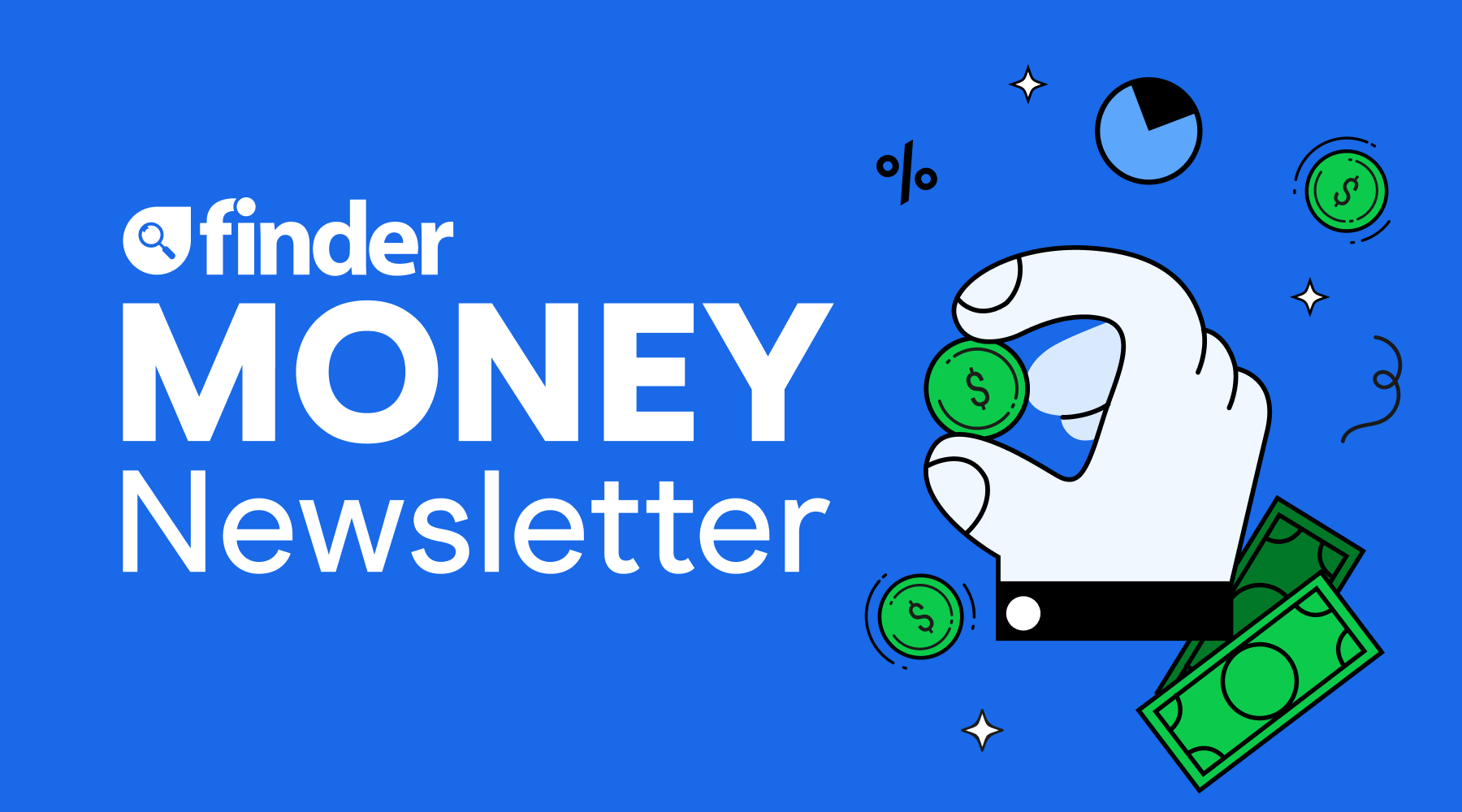 🔎 What rate rises mean for credit card debt 💳
Hi Finders,
Well, it happened again. Last week the Fed hit us with its tenth consecutive rate hike. The Federal Reserve hopes it will reverse inflation, but the 0.25% increase makes borrowing money even more expensive. In other words, expect your credit card's annual percentage rate to get a boost within a billing cycle or two.
CNET explains that because inflation was 5% in March year over year, down slightly from 6% in February, all these rate hikes may be working, finally. And experts say we may not see additional rate increases for a while, especially with CPI continuing to ease. Nevertheless, having debt when interest rates rise is challenging.
So, what are some options if you're carrying credit card debt?
Pay back your debts based on the APY of the card, from highest to lowest interest rate, opting to pay more towards the debt accruing the most interest.
You could use the snowball method, where you pay the minimum payment on all your debts except your smallest one where you pay a little extra.
Consider applying for a balance transfer card with 0% APR for a period. If you can avoid making new charges and pay off your balance within the promotional period, you'll save a bundle in interest charges.
Consolidate your debt
Is our trust in banks waning? 💀
So far this year, we've seen the failures of Silicon Valley, Signature and First Republic Bank, totaling $549 billion in assets. During the 2008 financial crisis, the collapse of 25 banks only added up to $373 billion (in 2008 dollars)!
The recent banking turmoil is making Americans jittery, with nearly half saying they are very or moderately worried about the safety of their money in bank accounts, according to a Gallup survey.
A recent Finder survey found that while the vast majority (74%) of American adults say they trust their money is "safe" with their bank, there is a generational trust gap. Almost 1 in 5 Gen Z (17%) don't trust their money is safe with their bank, compared to just 3% of Boomers.
Are mortgage rates over 6% the new normal? 🏡
If you're in the market for a home, you're probably wondering about the future of mortgage rates. 30-year fixed mortgage averaged 6.39% for the week ending May 4, down slightly from 6.43% the prior week, according to Freddie Mac.
Many experts believe the slow downward mortgage rate trend will continue if the inflation rate declines throughout 2023. Rates may even get below 5% in 2024 if you can wait that long.
However, the government's fight over raising the debt ceiling is a wild card that could cause lots of mortgage rate volatility in the short term. If you find a property that fits your budget, get pre-approved for a mortgage to lock in a rate when there's a dip and save money.
In other news 🗞
HELOC or a cash-out refinance: What's right for you? 🤔
If there's an upside to inflation, you may have more home equity to tap if you're a homeowner in a hot market. But using the right financial product is essential for making it worthwhile.
For instance, a home equity line of credit (HELOC) is an excellent option if you're unsure exactly how much money you need and don't want to replace your existing low-rate mortgage. You can use it for renovations, debt consolidation, or anything else.
Another option is doing a cash-out refinance, where you borrow more than you owe on your property, pay off the mortgage, and pocket the difference. But the downside is that you could end up with a higher-rate mortgage, causing you to pay more interest.
HELOC vs. HELOAN vs. cash-out refinance
Finder saves: How to get more from your credit cards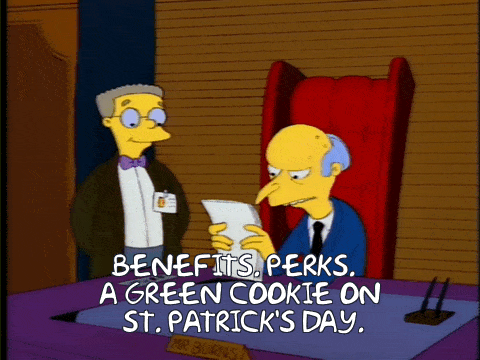 Every credit card has its own benefits, which is why getting familiar with them can pay off. Here are some often-overlooked card perks that help you save.
Trip cancellation and interruption insurance cover you up to limits when a flight or tour gets canceled or delayed.
Airport lounge access can be a lifesaver before a flight if you want to enjoy a quiet workplace or free food and cocktails.
Extended warranties lengthen the manufacturer's warranty by a period, such as a year or more. Using a card with this perk would cover the cost to repair or replace them up to their purchase price.
Finder article of the week: What is FedNow?
FedNow is an instant payment system developed by the Federal Reserve for individuals and businesses and is set to launch in July 2023. Instead of waiting hours or days for your bank transfers, FedNow will move your money in near-real time, finally!
The system will roll out in phases, starting with account-to-account transfers and bill payments. As of last month, over 100,000 participants are early adopters and have signed up.
💙Favorite finds💙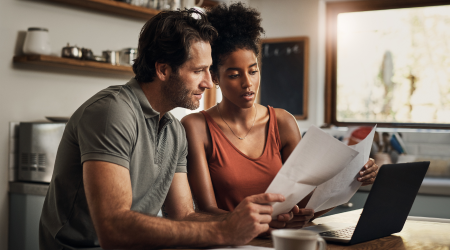 Instead of caving to impulse shopping, use these nine tips to resist poor spending habits and save more money to improve your financial life.
Read more…
Compare 11 lenders to find one that's a good fit for your needs.
Read more…
Newsletter archive*
*Deals within archived newsletters are correct as of the original send date and are subject to change.
Paid non-client promotion. Finder does not invest money with providers on this page. If a brand is a referral partner, we're paid when you click or tap through to, open an account with or provide your contact information to the provider. Partnerships are not a recommendation for you to invest with any one company. Learn more about how we make money.
Finder is not an adviser or brokerage service. Information on this page is for educational purposes only and not a recommendation to invest with any one company, trade specific stocks or fund specific investments. All editorial opinions are our own.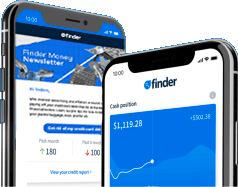 Sign up for the Finder newsletter
Your one-stop shop for maximizing your money - get the best deals in personal finance with our weekly newsletter!