Finder is committed to editorial independence. While we receive compensation when you click links to partners, they do not influence our content.
Best savings accounts of March 2021
Find a high yield savings account to make your money work harder for you.
Best for no opening deposit: American Express® High Yield Savings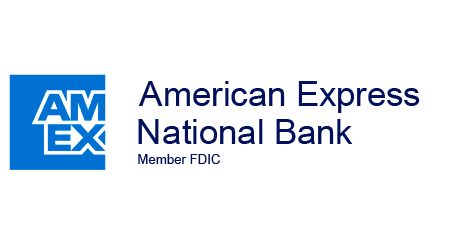 0.5% APY
No monthly fee
No minimum balance
Go to site
This article was reviewed by Marguerita Cheng, a member of the Finder Editorial Review Board and award-winning advocate for ethical financial planning for over 20 years.
The best savings accounts help you reach your savings goals faster. Since fees, access and other variables can all affect the way you save, we analyzed nearly 100 savings accounts to determine the best ones. In doing so, we considered factors like annual percentage yield (APY), monthly fees, minimum deposit requirements, minimum balances to earn interest and signup bonuses.
What's changed in 2021?
We created two new "Best for" categories: one for newborns and one for emergency funds.
What are the best savings accounts of the year?
The 9 best savings accounts
Find the best savings account for you by quickly overviewing the features of each in this table:
| Savings account | Finder rating | Best for | APY | Learn more |
| --- | --- | --- | --- | --- |
| American Express® High Yield Savings | ★★★★★ | Best for no opening deposit | 0.5% | Go to site |
| Synchrony High Yield Savings | ★★★★★ | Best for ATM access | 0.55% | Go to site |
| Discover Online Savings | ★★★★★ | Best for no fees | 0.4% | Go to site |
| Barclays Online Savings | ★★★★★ | Best for no minimum balance | 0.4% | Read review |
| TAB Bank High Yield Savings | ★★★★★ | Best for high APYs | 0.65% | Read review |
| Capital One Kids Savings Account | ★★★★★ | Best for kids | 0.3% | Read review |
| Capital One 360 Performance Savings | ★★★★★ | Best for college students | 0.4% | Read review |
| Ally Bank Online Savings Account | ★★★★★ | Emergency fund | 0.5% | Read review |
Closer look at the best savings accounts
Take a closer look at each best savings account by comparing its pros and cons.
How to choose the best savings account
Look for these features when trying to find the best savings account for you:
Fits your needs. The right account should align with why you're saving. For example, choose a business account if you're a business owner, a kids savings account if you're saving for your child, an ethical account if you want to make a difference and so on.
Low fees. The best savings accounts don't charge monthly fees at all. Others sweeten the deal by ditching fees for overdrafts and ATMs.
Competitive APYs. You want an account that's going to compound and reward you for saving. The best ones have competitive APY at least 10x higher than the national average.
Low opening deposit. There are plenty of accounts that let you get started with as little $0 but some may require you to have $500 or more. Note any opening deposit requirements and make sure you can comfortably meet them.
Easy access to your money. Most savings accounts don't come with ATM cards, but some do. Think about how you want to access funds and find an account that matches your needs.
Good customer service. Make sure you can reach someone if you need help with your account. Some banks offer 24/7 customer support and others are only available during normal business hours.
Pros and cons of savings accounts
With so many savings options out there, it can be hard to determine how to pick the best one for you. Consider these benefits and drawbacks to look out for:
Benefits
Low opening deposits. You can open some savings accounts with as little as $0, making it easy to get a jump start on saving for your future.
No monthly fees. Thanks to competition, you'll find that many savings accounts waive monthly maintenance fees or don't charge them at all.
Set it and forget it. Savings accounts allow you to grow your money without thinking about it. You can make one large deposit and let it earn interest, or schedule payments into your account to help it grow.
Transfer funds. With the growing popularity of mobile and internet banking, most banks let you easily transfer money between your savings and other bank accounts.
Protect other accounts. If you have your checking and savings account at the same bank, you can link them for free overdraft protection.
Drawbacks
Limited accessibility. Most savings accounts don't come with a debit or ATM card. You also may pay a fee if you make more than six outgoing transactions a month. Although this federal regulation is temporarily suspended during the coronavirus pandemic, some banks are still limiting transactions.
Minimal return on investment. Savings account interest rates often hover around the rate of inflation. If your account has a variable interest rate, you may lose out if federal rates drop. To earn a better return on your money, look beyond savings accounts.
Fees. You may pay fees if you can't meet minimum deposit limits or you make more than six withdrawals a month.
Advantages and disadvantages of savings accounts
Savings account alternatives
If the best high-interest savings accounts don't fit your financial goals, consider these alternatives:
Money market accounts. Want the accessibility of a checking account with the earning power of a savings account? A money market account might be right for you. But be prepared for higher opening deposits.
Digital bank accounts. Many digital banks offer two-in-one accounts designed for spending and saving. Some even have budgeting tools to help you better manage your money.
CDs. If you're confident you won't need your money for a while, lock it away in a high-yield CD where it'll earn a competitive interest rate.
College savings accounts. Often called a 529 plan, college savings accounts provide tax advantages for money saved up for future education expenses. But if the money is spent on anything else, taxes and penalties may apply.
Whole life insurance. If you want to save up for a major purchase or retirement, you can put your money into the cash value portion of a whole life insurance policy. If you need access to cash, you can withdraw it, borrow against your policy, surrender the policy or even sell it.
Health savings accounts. Save up for medical expenses using a tax-free health savings account. But you'll need a high-deductible health insurance policy to get started and you'll pay a penalty if use the money for non-medical expenses.
Bonds or other investments. If you're interested in higher rates of return and are willing to accept more risk, you could consider investing in government or corporate bonds. There are no guarantees with bonds, but they're less volatile than stocks, mutual funds and ETFs.
How to make the most out of your savings account
Follow these steps to use your savings account to its fullest potential:
Maintain a minimum balance. Some accounts may require you to hold a monthly minimum balance to earn a higher rate or to avoid a fee. Make sure you maintain that balance to see your savings grow.
Monitor account activity. Take advantage of your online or mobile app to monitor your activity and stay on top of any unexpected charges or fees.
Get a strong rate. Decide whether your rate is enough or if it's worth shopping around for other savings accounts with higher interest rates.
Consider investing. After your savings account has grown, you may want to consider other types of investments. Money market accounts and CDs can provide better returns than standard savings accounts, whereas mutual funds, stocks and other investments can offer even greater potential.
Compare savings accounts
Use the table to sort and compare savings accounts by APY, fee and minimum deposit to open. Enter your deposit amount into the calculator to see how much interest you could earn.
Bottom line
The best savings accounts feature low opening deposits and high APYs to help you grow your nest egg. As always, compare your options until you find a savings account that has everything you need.