Finder makes money from featured partners, but editorial opinions are our own.

Advertiser disclosure
Women in finance and fintech: Bridging the gender gap
Finder's Finance and Fintech interview series celebrates female leaders and their contribution to an ever-evolving finance sector.
Women make up just 37% of fintech employees, according to the LendIt Fintech 2018 Women in Fintech survey. And the farther you climb up the corporate ladder, the fewer women you'll see.
A 2021 diversity growth report from Findexable further found that women account for only 19% of executives in fintech companies, 11% of board members and 1.5% of fintech founders.
Interviews:
Tori Dunlap – CEO & Founder, Her First $100k
Laura Adams interviews Tori Dunlap, CEO, and Founder of Her First $100k. Tori is an internationally-recognized money and career expert and host of the Financial Feminist podcast.
She's also the author of the upcoming book "Financial Feminist" from Harper Collins.
After saving $100,000 at age 25, Tori quit her corporate job in marketing and founded Her First $100K to fight financial inequality by giving women actionable resources to better their money. She's helped over three million women negotiate salaries, pay off debt, build savings, and invest.
Before becoming a full-time entrepreneur, Tori led organic marketing strategy for Fortune 500 companies—with clients like Amazon, Apple, Facebook, Nike, the NFL, and the Academy Awards—and global financial technology start-ups. For almost five years, she specialized in social media, SEO, content, and influencer marketing to grow communities and increase awareness.
Tori now travels the world writing, speaking, and coaching about personal finance, online businesses, side hustles, and confidence for women. Her unique take on money advice has made her the go-to voice for ambitious millennial women. CNBC called Tori "the voice of financial confidence for women," while TIME said, "Tori Dunlap is on top of the personal finance world."
Named Adweek's "Finance Creator of the Year," Tori's work has been featured on Good Morning America, the Today Show, the New York Times, TIME, PEOPLE, New York Magazine, Forbes, BuzzFeed, CNN, CNBC, and more.
In this interview, Tori and Laura discuss:
How Tori's career path led to her current work and mission
Financial obstacles women face that can stand in the way of their financial freedom
The most common financial questions she hears from women and her advice
The best money lessons she learned from her parents
How someone struggling with debt can successfully overcome hardships
Tips for building a community and a large influencer following
And much more!
Lule Demmissie — US CEO, eToro
Laura Adams interviews Lule Demmissie, CEO of eToro US. Lule joined eToro in September 2021 and oversees many departments and initiatives, including operations, marketing, thought leadership, corporate governance, compliance, regulatory affairs, and risk management.
As a finance and tech veteran, Lule's prior roles include President of Ally Invest, where she led product and services, and Managing Director of Investment Products & Digital Guidance at TD Ameritrade, where she launched services and tools for retail investors. Lule also worked for Morgan Stanley, J.P. Morgan, and Merrill Lynch as a product manager, product developer, and financial advisor.
Lule earned a BA in Economics from Smith College, an MBA from Columbia Business School, and a CIMA designation from the Investments & Wealth Institute (formerly IMCA) and holds the 7, 66, and 24 securities licenses.
In this interview, Lule and Laura discuss:
Primary challenges she's faced in her career and as a leader
How women in Fintech can advance their careers as quickly as possible
The role having and being a mentor plays in successful careers
What investing advice beginners should stick to
Tips for getting the most from the eToro investing network
Ways eToro promotes diversity and inclusion for employees and users
Tips for helping the planet by choosing eToro's ESG investments
And much more!
Jacqueline O'Neill — VP & Head of Product, Blockparty
In this interview, Jacqueline O'Neill, vice president and head of product at Web3 creator platform Blockparty, drops insights galore about NFT technology and women's roles in the emerging NFT and crypto space. Far from a blockchain newbie, O'Neill has been involved in the crypto industry since 2016, and she launched her career as a professional artist years prior to that. Today, her passion is empowering and teaching artists to both build on the blockchain and build an audience.
O'Neill provides reflective and nuanced responses to such thought-provoking questions as:
Does helping NFT creators contribute to a sustainable social system?
Is the crypto/NFT space more inclusive than the traditional world of finance — or TradFi — or do crypto bros dominate the space the way finance bros dominate TradFi?
Does equal access to blockchain technology really provide equal opportunities for women in the space?
Does pseudonymity in the crypto space solve issues around gender and race?
O'Neill's thoughts and perspective demonstrate her position as a luminary in the space. We couldn't be happier to play a small role in helping to spread her message.
Nicky Senyard – CEO, Fintel Connect
Laura Adams interviews Nicky Senyard, CEO and Founder of Fintel Connect, a growing female-led company disrupting the Fintech performance marketing niche.
Fintel works with various financial institutions and Fintech companies to help scale their growth by connecting them with influencers, publishers, and affiliates. Nicky leads Fintel's strategy, including innovation, partnerships, and market growth.
In this interview, Nicky and Laura discuss:
Primary challenges she faced becoming an entrepreneur and leader
Advice for women in Fintech who want to create their own businesses
The role having and being a mentor plays in leadership
Tips for getting through difficult periods experienced by most startups
What successful entrepreneurs have in common
How she created Fintel to fit a specific market need
Why she chooses to lead an all-female executive team
And much more!
Saira Rahman – VP of New Investor Initiatives, Fundrise
Laura Adams interviews Saira Rahman, VP of New Investor Initiatives at Fundrise. Saira is a fintech leader with experience in strategy, payments, forecasting, financial reporting, and portfolio management. Financial IT named her a groundbreaker and one of the "30 Women Leaders Shaping the Fintech Sphere in 2022."
Saira is also a co-host of the weekly podcast Girls Just Wanna Have Funds, where she deconstructs the intimidating world of finance for listeners.
In this interview, Saira and Laura discuss:
How her education and career path led to success in the fintech industry.
How Fundrise helps investors gain passive exposure to real estate with as little as $10.
The role alternative assets should play in investors' diversified portfolios based on their risk tolerance.
Her challenges with diversity, equity, and inclusion (DEI) in traditional finance that she's overcome.
How Fundrise pushes DEI boundaries to connect coworkers from different backgrounds.
Early financial lessons she learned from her parents about taking on debt.
Tips for graduates and young people starting their careers to create a solid financial foundation for more success.
Getting more information at https://fundrise.com/saira.
And much more!
Sherice Torres – Chief Marketing Officer, Circle.com
Laura Adams interviews Circle, about her career and tips for success. She's an MBA with 25 years of experience helping cutting-edge brands innovate, including Meta and Google.
Sherice has served on several corporate and nonprofit boards, such as Allbirds, Advance Auto Parts, The Colorwave, the Executive Leadership Council, and Breakthrough Silicon Valley. Her work has been recognized by the National Diversity Council, Black Enterprise Magazine, Crain's Business, and more.
In this interview, Sherice and Laura discuss:
How Circle and its USD coin (USDC) and Euro coin (EUROC) allow businesses to access, store, and manage digital assets at the speed and convenience of the internet.
Why cryptocurrency makes money more accessible, inclusive, and efficient, increasing opportunity and prosperity around the globe.
The importance of curiosity and open-mindedness in her career success.
Tips for developing a win-win mentoring relationship based on respect.
Why she's committed to serving on boards and advisory councils.
Whether your past work experience must guide your future career.
Financial tips for young people to create a solid financial foundation for more success.
How Circle Impact supports underserved communities and aims to rebuild the global financial system with blockchain technology.
And much more!
How to reduce gender disparity
While fintech is changing the business models of finance and technology companies, it hasn't disrupted the gender disparity. That's not to say the industry won't or isn't trying.
The UK treasury commissions the Kalifa Review that examines gender diversity in fintech. Global professional services organization EY and Innovate Finance used the review's findings to produce its own report, Changing the Face of UK FinTech: Focusing on Gender Diversity and Equality, which laid out four priority areas to close the gender gap:
Support for female founders as they grow their businesses
More inclusive working environments
More robust and targeted recruitment and career support programs
A data-driven business case for change
A broader adoption of financial products and services will also affect diversity within fintech companies. In the US, men are almost twice as likely as women to have a digital-only bank account, with 10% using a neobank compared to 6% of women. It's a similar story in the cryptocurrency world, with women making up just 26% of those who own crypto in America.
Why is fintech the future?
It's hard to picture a world where fintech isn't the future. From socializing to work, nearly every facet of our lives is so intertwined with technology that it's only natural for our finances to get tied to it. Fintech also allows for broader access to financial technology.
Consider the pandemic: Many people in their homes with little to no interest or background in finance brought rise to memestocks and crypto coins. While it may not have resulted in a 100% positive effect, it's one example of how democratizing tech has significantly affected finance.
Bottom line
Blockchain, AI, cloud computing and the Internet of Things are driving changes in how consumers purchase products and manage money. While traditional services companies may consider fintech a disruptor, those adopting new technologies, offering innovative services and reaching new customers are bound to be more competitive and successful now and in the future.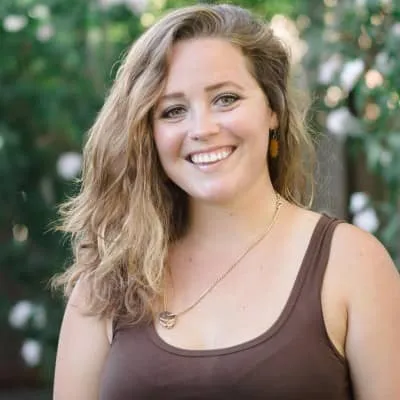 For all media inquiries, please contact:
Chelsea Gregori, Public Relations Specialist
Financial technology — more commonly called fintech — is a forward-looking and disruptive force in the financial services industry. However, like many business sectors, it's struggling to disrupt one well-trod norm: gender diversity.