Finder is committed to editorial independence. While we receive compensation when you click links to partners, they do not influence our opinions or reviews. Learn how we make money.
Compare Credit Cards
Use the credit card comparison tool to find the right card for you.
Comparing credit cards before you apply will help you find one with the right balance of features, perks and fees. Use the credit card comparison tool below to see a range of options from various banks and compare them side-by-side. Select your estimated credit score to get started.
Compare credit cards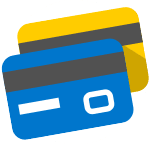 What type of credit card are you looking for?
Some of the most popular credit cards we compare
How to use the credit card comparison tool
To use the credit card compare tool, first select your estimated credit score. You'll see cards that you're more likely to qualify for based on your credit history. Then you can filter the cards to find the ones that meet your needs. You can filter by the following:
Credit score: Here you can change your score if you want to search cards available to those with other credit scores.
Card feature: This is where you select the feature that is most important to you, such as balance transfer offer, no annual fee or rewards. You'll see cards that have this feature.
Card issuer: If you prefer a particular bank to issue your card, select it here.
Now that you've filtered the table, you've narrowed it down to a set of cards you're most interested in. Next, click the compare buttons under the credit card images to see a side-by-side comparison of up to four cards. Here you'll see a lineup of each card's features, rates and fees. Keep comparing until you find the perfect card. Once you find the right card, click the green button to start the application process.
If you're still having trouble picking a card, check out our credit card quiz to get a personalized recommendation.
Why trust us? Here at Finder, we have an experienced team of credit card experts who are passionate about helping you learn about credit cards and find the right card for you. We'll let you know if a card has high fees and poor rewards compared to other cards in the industry. We aim to educate readers how to identity a great card that will benefit their finances. After all, we have thousands of hours of credit card research under our belt and we've pledged to write unbiased and accurate content in our editorial guidelines.
Compare credit cards by bank
Want to open a card from a specific bank? Check out cards offered by each bank by clicking a logo below.
Compare credit cards by card type
Compare cards by credit score
Compare cards by rewards type
Other credit card tools
What types of credit cards can I compare?
Credit cards offer a wide range of features to suit different spending habits and goals. For example, if you want to pay off existing card debt, you could look at a card with a 0% balance transfer offer. On the other hand, if you want to be rewarded for your spending, you could look at reward and travel credit cards.
Once you know what you want from a credit card, you can focus your search by comparing credit cards in a specific category. Here are nine of the most popular options.
Other types of credit cards
Here are some of the other credit card categories you can consider when comparing different options.
Which credit card is best for me?
That really depends on what you're planning to use your credit card for. There's no such thing as a single best credit card because each person's situation can be completely different.
Here are a few examples of common situations that can help guide you towards the right credit card. For a full run down of how to choose, check out our full selection guide.
| How you plan to use your credit card… | Type of credit card to apply for… |
| --- | --- |
| Refinance or consolidate other credit card debt | A credit card that has 0% APR on balance transfers. |
| Get rewards on all purchases | A credit card that has cash back or rewards for every purchase. |
| Build your credit | A credit card that reports activity to all three bureaus and offers free credit scores. |
| For business expenses | A business card the has rewards in line with your business spending. |
| Traveling in foreign countries | A travel card with no foreign transaction fee and travel based incentives. |
| Carry a balance from month to month | A credit card with 0% or low interest. |
| Reduce chances of being denied | A secured credit card. |
| To pay for a medical procedure | A medical credit card. |
| Not often | A card with no annual fee with terms that are suitable for you. |
How to compare credit cards
No matter what type of credit card you're looking for, it's important to consider a range of factors so that you can get one that works for you. So, here are the key features you should look at when you compare credit cards.
Introductory offers
Credit cards often come with promotional features and perks for new customers, such as introductory 0% interest rates, bonus points or waived annual fees in the first year. These types of deals can give you more value when you first get a new card, as long as you meet the offer requirements.
Complimentary extras
Credit cards offer a wide range of complimentary features and benefits that you can use to get more value from the account.
These perks can add up to hundreds of dollars of extra value, but only if you use them. When you're looking at the complimentary extras during your credit card comparison, be realistic about whether or not you will be able to get value from these features so that they offset the cost of any fees.
Rewards programs
If you want to earn rewards for your credit card spending, pay attention to the type of rewards program available. Some credit cards are linked to existing reward schemes, including Delta Skymiles, United MileagePlus and the Southwest Rapid Rewards. Others have their own rewards programs, such as Chase Ultimate Rewards or American Express Membership Rewards.
As well as deciding which rewards program you want, think about how often you'll use the card and the amount of points you need to redeem rewards. This will help you compare different rewards credit cards so you can find one that works for you.
Rates and fees
Carefully comparing and understanding the rates and fees will help you work out the overall cost of each credit card you compare. Here are the key details to consider:
Annual fee: the amount you'll pay every year to keep the card and the account open (ranges from $0 to over $1,000)
Purchase rate: the interest rate charged for most purchases you make (usually 17% to 25% APR)
Interest-free days: the amount of days applicable to new purchases where interest isn't charged (usually 21 to 25 days)
Cash advance rate: charged when you make an ATM withdrawal or cash-equivalent transaction (usually ~26% APR)
Cash advance fee: charged as a one-time fee when you make a cash-equivalent transaction (usually the greater of 5% of the transaction amount or $10)
Balance transfer rate: the interest rate that applies to your balance on the new card (usually 17% to 25% APR)
Balance transfer fees: if applicable, a percentage of the amount transferred charged as a one-time fee (usually the greater of 3% of the transferred amount or $5)
Foreign transaction fees: charged when you make a transaction in a foreign currency (usually 3% of the transaction)
Other fees and charges: additional cardholder fees, printed statement fees, optional rewards program enrollment
Make sure you consider these charges and when they could apply, so that you know what other potential costs you may have to pay for the card you choose.
Finder tip: Did you know you can prequalify for credit cards?
Some banks let you check if you qualify for a credit card without doing a hard pull on your credit. This means you can check your odds of approval without affecting your credit score. Learn more about the prequalification process for different banks and providers below: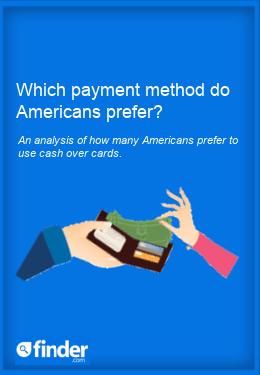 What payment methods do Americans prefer?
Finder published a paper in August 2020 analyzing which payment methods are most preferred in America, challenges of a cashless society and innovations in contactless payments. Our paper includes original research and predictions from experts including Dr Rainford M. Knight, Ph.D at the Florida Institute of Finance, Barbara Weltman, President of Big Ideas for Small Business, Richard Schmalensee, Emeritus Professor in Economics at MIT Management Sloan School, Ryan Rosett, CEO at Credibly and David Lord, general manager of Credit.com.
Bottom line
From low rate and balance transfer options to rewards credit cards, super-premium platinum and black cards or those with no fees, there are credit cards available to suit almost anyone's needs. Now that you understand more about the different factors that need to be considered, you can start comparing credit cards and apply for one that really works for you.
Read more on this topic