Finder makes money from featured partners, but editorial opinions are our own.

Advertiser disclosure
Car loan statistics 2023
US auto loan stats including historic average number of loans, about of debt and delinquency and more — updated quarterly.
Auto loans, along with other types of debt, have been on an upward trend for the past several years. While the number of auto loans has risen by roughly 29% over the last decade — from 81.75 million in the third quarter of 2012 to 105.33 million in the third quarter of 2022 — auto loans peaked at 116.43 million loans in the first quarter of 2020.
How many Americans have car loans?
If you were in the hot seat, could you guess the percentage of Americans that are currently paying off a car loan? Around 31% of American adults say they're relying on an auto loan to pay for a car in 2022, with a further 14% saying they plan on getting an auto loan in the first half of 2023, according to Finder's Consumer Confidence Index, quarterly survey of consumer attitudes on wealth, debt, savings and more.
It means that roughly 81.4 individual American adults have a loan, with a further 38.1 million planning to get a loan in the near future, bringing the projected total of Americans with an auto loan to 119.6 million.
Men are 7 percentage points more likely to be in the market for an auto loan in the first half of 2023.
Gen Y is the most likely by far among the generations to have an auto loan, with 38% saying they are currently making loan payments. Gen Z is the most likely generation to be in the market for an auto loan in the coming months at 30%.
Those out West are least likely among the regions to have an auto loan, with just over a quarter (26%) saying they have this financial product.
About a third (34%) of people who said they had an auto loan said they switched providers in the last six months.
Some 40% of men with an auto loan said they switched providers in the last six months.
More than half of Gen Z said they had an auto loan said they refinanced their car loan in the last half a year.
The highest percentage of auto loan switchers were located on the West Coast, with 44% in this region saying they changed loan financing options.
Almost half (40%) of those with an auto loan said they stress about repayments, with auto loan stress ranking behind only mortgage repayments and personal loan repayments (54%).
Auto loans vs. other types of debt
Americans aren't taking out just loans to get from Point A to Point B. We take on debt to buy homes, go to college and even pay for not-so-big everyday purchases.
Mortgages make up 71% of America's debt — which makes sense, considering a house is typically the most expensive purchase a person will make in their lifetime.
Student loans account for 10% of personal debt, while auto loans sat at 9% in 2022.
The two smallest forms of debt Americans took on last year were credit cards at 6% and home equity lines of credit at 2%.
In 2022, auto loans accounted for on average $1.52 trillion of total debt from loans, up from $1.43 in 2021.
Here's how auto loan debt figures into the total US debt balance since 2003.
Auto loans and your credit score
Car loan borrowers had slightly stronger credit in 2022 than in previous years.
The average median credit score for a borrower getting an auto loan in 2022 is 712, which is down slightly from 2021 (713). More than a third of borrowers had a score of 760 or higher, according to a Federal Reserve study.
These numbers comes as no surprise — having a high credit score opens you up to competitive deals from more lenders. However, car loans to borrowers with scores of under 620 were more prevalent than those to borrowers with credit scores of 620 to 650. This could be because it's uncommon for lenders to market to fair-credit borrowers.
Auto loan delinquency rates
Despite the high rate of high-credit borrowers, the number of delinquent accounts — defined as accounts more than 90 days overdue — has steadily risen since 2013. Just under 5% of borrowers were over 90 days delinquent in 2019.
4 tips to avoid defaulting on a car loan
Setting up autopay is just one way to avoid missing a due date or payment. Other steps you can take to avoid defaulting on your car loan include:
Consumers default on their auto loans for reasons that include expensive fees, high interest rates or monthly payments that don't realistically fit into a working budget. And loan approval doesn't mean that you can afford the car you want, especially for subprime applicants approved for sky-high rates.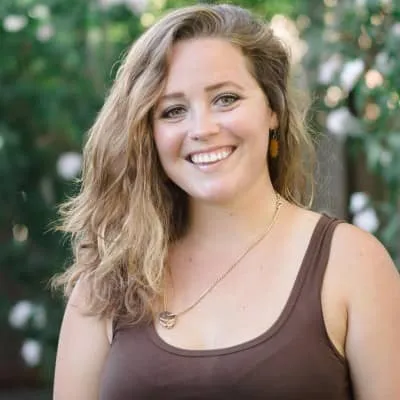 For all media inquiries, please contact:
Chelsea Gregori, Public Relations Specialist