Finder makes money from featured partners, but editorial opinions are our own.

Advertiser disclosure
Savings accounts
Learn how savings accounts work to help you find the best option for your needs.
A savings account offers interest rates to keep your balance growing, as well as minimal fees. Most savings accounts also limit the number of transactions you can conduct each statement cycle. We rolled up our sleeves to review and rate nearly 100 savings accounts to help you compare what's out there.
Featured savings accounts
These accounts feature market-leading APYs, few fees and little to no minimum deposit requirements.
---
5.25% APY
$0 monthly fees
Optional ATM card
---
Earn 5.15% APY
$0 monthly fees
Free incoming wire transfer fee
---
Up to 4.60% APY on savings by meeting deposit requirements
$0 monthly or overdraft fees
Get a $250 bonus with direct deposits of $5,000 or more
What is a savings account?
A savings account is a bank account where you can safely store your money. Savings accounts are federally insured up to $250,000, which means you'll get your money back in the rare event your financial institution goes under. But they're more restrictive than checking accounts. You typically don't get an ATM card or checks and you can't make more than six outgoing transactions a month due to federal regulation.
The biggest advantage of savings accounts is that they earn interest — often presented as an annual percentage yield (APY). The current national savings account interest rate is 0.46%, according to the FDIC. But you can find high-yield savings accounts or online savings accounts offering rates as high as 5.00%.
How to calculate interest on a savings account
Assuming that interest on your savings compounds daily, you can calculate the amount you'll earn each day by dividing your APY by 365 then multiplying the result by the balance in the account. Most savings accounts do accrue interest daily, though they credit the earnings to your account monthly. You can use a savings calculator to estimate how much you'll earn based on the account's advertised APY.
How do I compare savings accounts?
When looking for a savings account, make sure it's FDIC-insured and consider the following features:
High or competitive interest rates. Your interest rate is your reward for allowing your bank to lend out your money. Make your money work hard with the highest interest rate you're eligible for.
Low or no fees. Most banks waive monthly fees on savings accounts as long as you maintain a minimum balance. If you're paying a monthly fee with your account, it may be time to explore your options.
Easy to access your money. Accessibility depends on your preferences and personal savings goals. A basic savings account allows you to take out money nearly instantly, while you'll pay a penalty to withdraw money from a CD that hasn't yet matured.
Rewards for consistent savings. If you find your savings balance building up but at a less-than-average rate, it could be time to switch to a high-yield savings account.
Minimum and maximum account balances. Some accounts will penalize you if your balance is below or above a specific threshold. Make sure the savings account you choose is the right fit for the nest egg you're tucking away.
Account requirements. Some savings accounts will require a linked checking account. Credit union accounts can require you to work at a specific place, live in a specific area or meet other membership requirements.
Additional account. Some banks require you to also open a checking account at the bank. If you're not looking to also open a checking account with your savings account, you'll want to look elsewhere.
Compare savings accounts
This interactive table lets calculate the amount of interest you could earn with each account. Type your initial and monthly deposit amounts into the table and click "Calculate."
High-APY alternatives to savings accounts
If you're unsure about whether a savings account is for you, consider these high-yield alternatives that can help you grow and manage your money.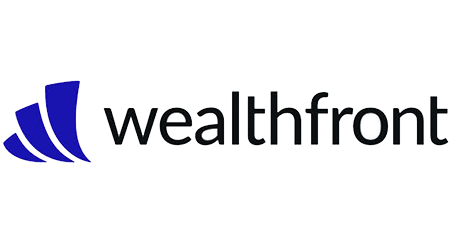 ---
Earn 5.00% APY on all your cash
A cash account lets you pay bills, set up direct deposit and access ATMs
$0 account fees
$1 balance to earn interest
---
Up to 5.4% yield
$0 monthly fee for free accounts
Treasury bills are exempt from state and local taxes
---
Earn 5.4% APY
Open with as little as $1
Types of savings accounts
There are a number of different types of savings accounts. Use the table below to help you decide which type could be right for your financial needs.
Type of savings account

Highlights

Learn more

Savings accounts
Based on our experience reviewing and rating more than 80 savings accounts, this is our curated list of the best overall picks.
High-yield savings accounts
When a great interest rate is at the top of your list, these are the accounts to pick from.
Free savings accounts
Avoid the monthly fees that eat away at your savings by going with one that's completely free.
Money savings apps
Get a little help setting money aside with these innovative apps that automate saving.
Credit union savings
Put your money in the hands of a financial institution whose owners are its customers.
Christmas accounts
You typically can't access this savings account until November. And they generally don't offer high interest rates, but can be a useful way to set money aside for the holidays.
Business savings accounts
Put your business on the path to meeting its financial goals with a savings account tailored to the business world.
Kids savings accounts
Help your kids learn the habit of saving early in life with an account fit for them.
Student savings accounts
Graduate your student's savings account to one that can handle high school and college.
What's the difference between a traditional and online savings account?
Traditional and online savings accounts are both all designed to help you save money, but there are some key differences to keep in mind.
| | High APY | Few fees | Branch access | ATM access | Federally insured | Cash deposits |
| --- | --- | --- | --- | --- | --- | --- |
| Traditional savings | No | No | Yes | Sometimes | Yes | Yes |
| Online savings | Typically | Yes | No | Sometimes | Yes | Sometimes |
How to open a savings account
Follow these steps when you're looking to open a savings account.
Look for an account that fits your goals. You may want automated savings to help you reach a deadline, tools for budgeting or high interest to grow your savings.
Compare savings accounts. You could start with your current bank or branch out to find a high-yield savings account with an online bank.
Start the application online or in person. If you're opening an account online, check if there are any signup bonuses first.
Fill in your personal information. You'll need your contact information, Social Security or Individual Taxpayer Identification number, date of birth and a government-issued ID. You need to be at least 18 years old to open an account. Savings accounts store your money out of sight, out of mind and limit how and how much you can withdraw. For instance, most don't come with a card for pulling from an ATM.
Review disclosures and account terms. Make sure you read and understand all the fees and disclosures. While most savings accounts are free, check to see if yours has a monthly maintenance charge or minimum balance.
Fund the minimum opening deposit. Many savings accounts require you to open it with a specific amount, like $500 or $1,000. You may have to fund it immediately or within a timeframe, depending on the bank.
Do I need to open a checking account first?
Most banks don't require you to open a checking account before opening a savings account, especially online banks. But some digital banks like Chime or Varo require you to open their checking account before you have access to their savings.
Does opening a savings account affect my credit score?
Opening a savings account won't affect your credit score because unlike a loan or credit card, you're not applying for credit.
However, the bank may pull a report from ChexSystems, an organization that keeps tabs on your banking history. If you regularly overdraft your account, that information might show up on your ChexSystems report. Other information that shows up on your ChexSystems report include:
Applying for multiple accounts at once
Identity theft or fraud
Account closures
Unpaid fees
Unpaid negative balances
How many savings accounts should I have?
There isn't a set number of savings accounts you should have. It's completely up to you. But if you're coming close to your bank's $250,000 FDIC coverage limit, you'll want to find another bank to open an additional savings account.
Aside from this, some people like opening up a separate savings account for every savings goal, so they're not tempted to spend the money on other things. Others are comfortable keeping all their money in one place. You may also consider keeping a separate one for you and another one under a joint savings account with your spouse. Do what works best for you.
Some savings accounts — such as Ally Online Savings — let you divide your money out into different categories, so you can visualize your progress toward each goal without having to manage multiple savings accounts.
Savings guides
Is a savings account worth it?
Yes, savings accounts are useful tools to help you save. Your money is safe, protected, easily accessible and effortlessly works for you by earning interest. Here are three signs it's time to get a savings account:
You're saving up for an emergency or big purchase. If you've got your eyes set on an emergency fund, vacation fund, or a big purchase, then a savings account is for you. You'll earn interest on your deposits, which means you'll reach your savings goals faster.
You want to keep your money safe. Make sure you open an account that's insured by the Federal Deposit Insurance Corporation (FDIC) so that your money is guaranteed by the federal government even if your bank goes bankrupt.
You want to earn interest. While traditional savings accounts earn low rates, high-yield savings accounts earn well above the national savings rate average, which currently rests at 0.46%.
You're tempted to spend every dollar. When you keep your money in a savings account, you're less likely to spend it because it's out of sight. The distance between your saving and spending money makes it easier to reach your goals. Plus, you'll earn more interest than you would with a checking account.
Savings account pros
A savings account can help you reach your goals by offering these benefits:
Competitive APYs. Unlike most checking accounts, savings accounts pay you a competitive rate for keeping your money in the account. That means you can reach your savings goals even quicker when your money is working hard to make you even more money.
Savings tools. Modern banks are known for offering automated savings tools and free budgeting templates that help you track, manage and automate your financial goals.
Low account minimums. Most banks let you open a savings account with as little as $0 to $100 — making it easy to open an account today.
LMoney is stashed away. Savings accounts store your money out of sight, out of mind and limit how and how much you can withdraw. For instance, most don't come with a card for pulling from an ATM.
Savings account cons
A savings account can help you tackle your financial goals with unique features, but there are also some limitations to be aware of.
Variable interest rates. If your savings account has a variable interest rate, your APY could drop in the future

— but it could also rise. Interest rates on variable accounts are influenced by the economy and the Federal Reserve rate.

Withdrawal limitations. If you make more than six withdrawals per month, you could be charged fees. Due to the pandemic, many banks are temporarily suspending this policy, so check with your institution to be sure.
Watch out for introductory rates. Some savings accounts offer a higher interest rate for an introductory period. If you sign up for one of these accounts, check what your long-term interest rate will be.
Interest rate changes on your savings account
When interest rates drop, the growth of your savings slows — and it can happen without you even knowing it. Your account's terms and conditions often allow your bank to change your interest rate without notification. Learning how to predict these changes and find out if they affect your account can help you stay on top of your finances.
Why do banks change interest rates?
Banks are private businesses with the right to set and change interest rates as they please. However, these rate changes don't come out of nowhere — the interest rate on your savings account usually fluctuates for three different reasons:
Inflation. Interest rates tend to move in the same direction as inflation. So, if inflation is high, your bank may follow suit by raising interest rates.
Supply and demand. Credit rates are directly tied to savings rates. If borrowers are willing to pay a higher interest rate for a loan, you'll earn a higher rate on your savings account because the bank will be lending out your funds.
The Federal Reserve. The Fed sets target rates for banks. By law, banks aren't required to adopt the federal funds rate, choosing instead a higher or lower rate as they'd like. But the Federal Reserve offers securities and other incentives to banks that tend to keep their APY rates close to the Fed's.
What an interest rate change means for your savings
You may think your money is working as hard as possible, growing at the APY you signed on to when opening your account. But chances are good that the interest rate on your savings account has changed without your knowledge.
Banks are given a lot of freedom in how they operate — including the freedom to change your APY without notification.
The Truth in Savings Act doesn't require banks to notify customers of interest rate changes on variable-rate accounts. Rather, you may notice it down the line on, say, a bank account statement reflecting the adjusted rate.
Bottom line
A savings account is one of many tools you can leverage to reach your financial goals. They include everyday savings accounts offering low fixed interest to high-interest money market accounts that offer limited checks. For each, the earlier you start saving, the more time your money has to grow.
Each type of savings account is designed to serve a different financial need. And with so many options at your disposal, weigh the benefits and drawbacks of each option to find the best fit for you. If you know what features you're looking for, check out the top 10 lists we've put together in our guide to the best savings accounts.