Finder makes money from featured partners, but editorial opinions are our own.

Advertiser disclosure
What is a checking account?
Checking accounts make everyday purchases and expenses easier.
Checking accounts allow you to directly deposit your paychecks from work, easily manage money via mobile apps, get a debit card for in-person purchases and much more.
What is a checking account?
A checking account is a type of deposit account designed for everyday spending. It allows you to pay bills, receive direct deposits, make purchases online and in-person, withdraw money at an ATM, write checks and more. A checking account gives you access to a debit card that's tied to your account's balance.
Most financial institutions offer FDIC- or NCUA-insurance up to $250,000 for checking accounts. This means your checking account is protected in case of a bank failure.
Most banks, credit unions and fintechs offer checking accounts. In fact, you'd be hard-pressed to find a traditional bank or credit union that doesn't offer one.
While most checking accounts work similarly, the best checking accounts have no or low monthly fees and offer rewards like cash back — and some even earn interest.
See top checking accounts and their features
---
$0 overdraft or monthly fees
Get paid two days early with direct deposit
Withdraw at any ATM in the world
Cash deposit in select locations
5 common types of checking accounts
Some checking accounts come with extra perks like cashback rewards or are suited for special circumstances. There are five main popular types:
Is a checking account the same as a debit card?
No, but they come hand in hand. You can't get a debit card without it being attached to an account, as it needs to be tied to funds. Also, checking accounts aren't the only types of accounts that offer a debit card. For instance, you can get one with a money market savings or cash management account.
Common checking account fees
There are over 30 bank fees you may encounter with a checking account, but here are the five most common:
| Type of fee | Typical cost | Why banks charge it |
| --- | --- | --- |
| Maintenance fee | $5 to $25 per month | Banks may charge this fee to maintain an account and help cover operation accounts. |
| Overdraft fee | Average of $35 | A penalty for attempting to run a transaction without having enough money in your account. |
| ATM withdrawal fee | $2 to $3 per withdrawal | Often charged when using an ATM out of your bank's network, and used to cover ATM maintenance costs. |
| Foreign transaction fee | Typically 1% to 5% per non-US transaction, with the average at 3% | Charged for making a transaction outside of the US, and may come with a currency conversion fee as well. |
| Account closure fee | Usually between $5 to $50 | Charged for closing an account immediately or soon after opening the account. |
How to compare checking accounts
There's a lot to consider when choosing a checking account.
Signup bonus. Some banks reward you with a checking account signup bonus for meeting certain requirements, like setting up direct deposit or maintaining a certain balance.
Opening deposits. Some require you to fund the account immediately, often $25 to $100 upon opening. But many don't have opening deposit requirements.
Monthly fees. Traditional banks often charge you a monthly fee to maintain your account.
Travel perks. Larger banks with an international presence can provide you with certain services if you travel overseas, including free cash withdrawals at ATMs or fewer foreign transaction fees.
Interest and rewards. While it's not common for checking accounts to offer interest or rewards, some checking accounts earn cashback bonuses and an APY.
Overdraft protection. Some accounts won't allow you to overdraft on your account, while others allow you to overdraft up to a certain amount but charge a fee.
Early direct deposits. Several offer early direct deposit, letting you get access to your paycheck or tax refunds as much as two days earlier than expected.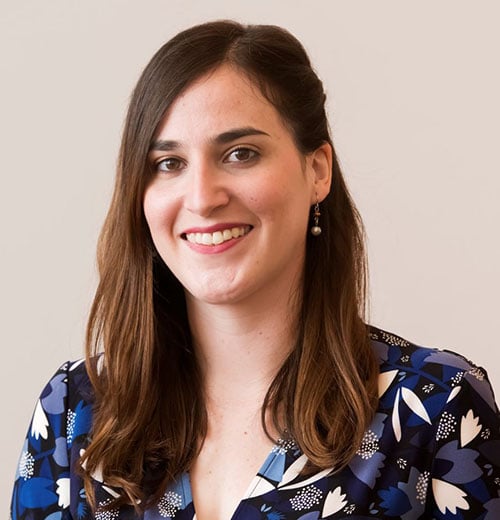 Expert tip: Supercharge your finances with modern checking accounts
The world of personal finance has seen a real shake-up thanks to online banking, bringing a bunch of nifty features to checking accounts. But 72% of Americans have stuck with the same checking account for over five years, according to Finder's Consumer Confidence Index. If your current account is mediocre and burdened with pesky banking fees, explore what else is out there. You'll be surprised by how many banks are now offering free checking accounts loaded with features.
— Alexa Serrano Cruz, CAMS, Senior Editor, Personal Finance.
Compare top checking accounts
Narrow down top checking accounts by monthly fees, opening deposits and APYs. Select Compare on up to four accounts for a side-by-side look.
How to open a checking account
Most banks allow you to open an account online. You'll typically need a Social Security number or ITIN, a government-issued photo ID, your address and contact information.
Can I open a checking account with no money?
Yes, it's possible to get a checking account with no money as long as there's no minimum opening deposit requirement.
Does opening a checking account affect my credit score?
Opening a checking account won't impact your credit score. Banks and credit unions perform what's called a "soft pull" when you apply, which doesn't harm your credit score like a "hard pull" when you apply for a credit card or a loan.
When you apply for a bank account, the bank usually reviews your ChexSystems report, which keeps track of your banking history. Negative entries, such as unpaid overdraft fees, are recorded in the report and may potentially impact your eligibility to open another bank account in the future.
How many checking accounts can I have?
There's no limit on how many checking accounts you can have, but it's often recommended to have at least two. Some reasons to open more than one checking account include:
You've exceeded the typical insured balance of $250,000 in your primary account, so you need to open another account at another bank.
You want to split expenses and "fun" funds more efficiently.
You travel frequently and need an international account with fewer fees.
You have a spouse and need a joint checking account for shared expenses.
You want to open a kids' bank account to teach your child money management skills.
Just remember to keep track of your multiple accounts — especially if there are monthly fees. And if you have more than two, it may be wise to enable push notifications for things like fraud alerts, overdraft warnings or account activity to keep things in order.
Checking vs. savings accounts
Checking and savings accounts are often lumped together, but they have key differences. For starters, nearly every savings account is interest-bearing, while most checking accounts aren't.
Savings accounts also have withdrawal limits, thanks to the Federal Reserve's Regulation D, which doesn't apply to checking accounts. While Regulation D is suspended, most banks and credit unions only allow up to six free monthly transactions per month.
One of the biggest differences between checking and savings accounts is the access to funds. Checking accounts are meant for everyday purchases and come with debit cards. Some savings accounts come with an ATM card, which lets you make ATM withdrawals but not purchases.
Bottom line
Of all the bank accounts and products offered by financial institutions, checking accounts are one of the most useful — and often necessary for modern money management. With several types of checking accounts offered, comparing them will help you find the best one that meets your financial goals and needs.
Of all the banking products and services, checking accounts are one of the most common, useful and straightforward accounts to get. About 86% of Americans have a checking account, as reported by Finder's Consumer Confidence Index.