Finder is committed to editorial independence. While we receive compensation when you click links to partners, they do not influence our opinions or reviews. Learn how we make money.
Checking Account Finder
Compare fees and features to manage your money.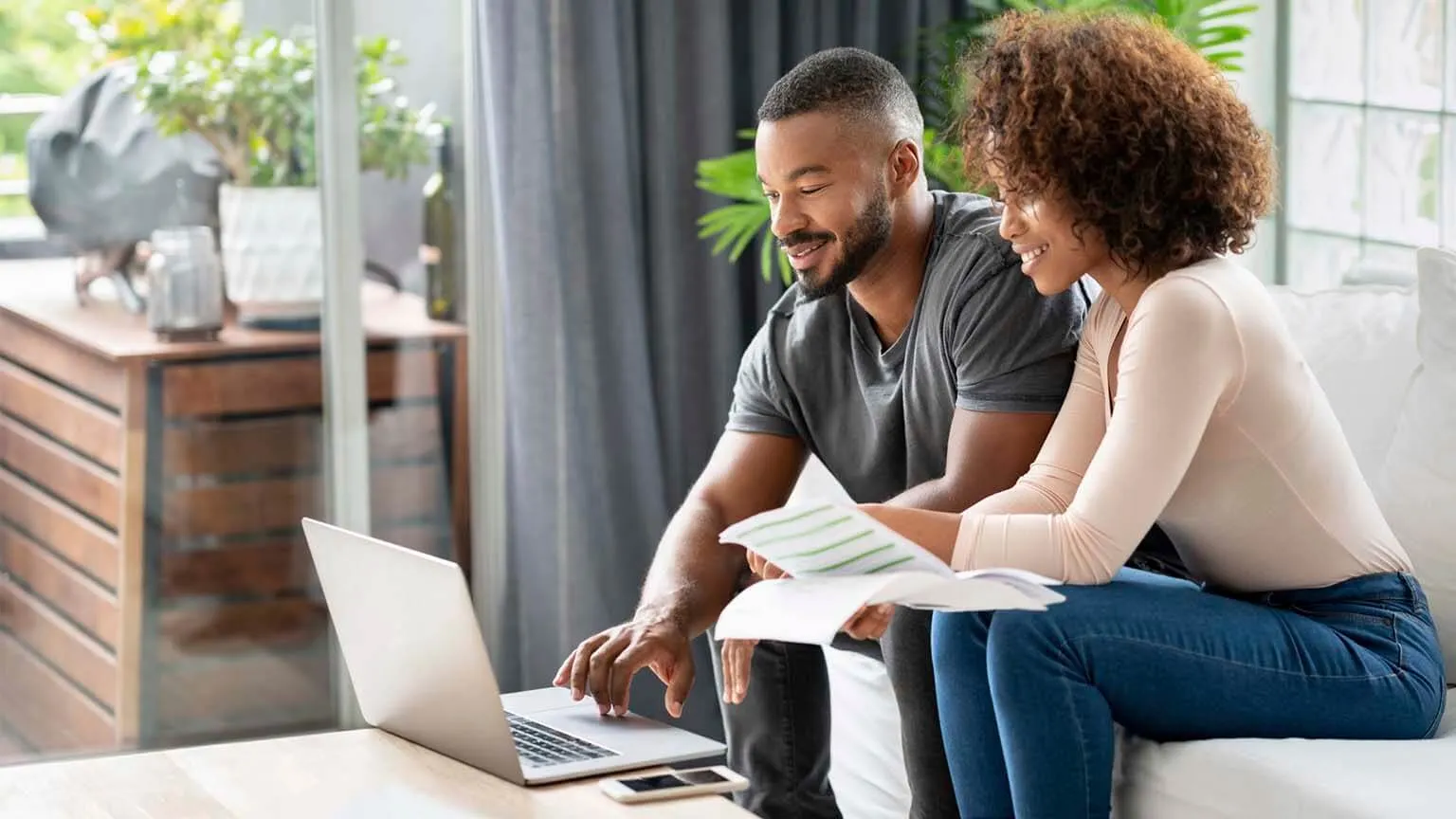 We've busted out our calculators to analyze, review and rate more than 110 checking accounts or their digital equivalents to help you compare what's out there, whether you need your checking account to write checks, pay bills, transfer funds or withdraw cash from ATMs.
Editor's pick: HSBC Premier Checking
Editor's pick: HSBC Premier Checking
Get up to $700 (max. $120 per month) for eligible new customers who open an HSBC Premier checking account. Conditions apply. Deposit products are offered in the US by HSBC Bank USA, N.A. Member FDIC.
24/7 priority phone assistance
Emergency cash at branches across the globe
Free international account opening
Compare checking accounts
110+
checking accounts reviewed
What is a checking account?
A checking account is a bank account designed for everyday spending. It allows you to pay bills, receive direct deposits, make purchases online and in-person, withdraw money at an ATM, write checks and more.
Checking account features
Checking accounts commonly come with:
A linked debit card. Usually either Visa or Mastercard.
ATM access. Though some accounts will charge a fee if you use an out-of-network ATM.
Internet banking. This feature allows you to go online to access your account details and make transactions.
Branch access. This feature allows you to process transactions in a bank branch.
Checkbook. This feature allows you to make purchases with checks.
Types of checking accounts
You can quickly narrow your search for the right checking account by identifying which features are most important to you. Check out each variant below and compare some of the best options for that type.
Best checking accounts
Based on our experience reviewing and rating more than 110 traditional checking or mobile-based debit accounts, this is our curated list of the best overall picks.
Free checking
When free and easy to use is at the top of your list, these are the accounts to pick from.
Interest checking
Do more with your checking and earn interest on the money that's just sitting there waiting for bills to be paid.
Online checking
Without the cost burden of brick-and-mortar branches, online checking accounts can serve your needs without the fees.
Digital banking
Bank from your smartphone with an app-based account and debit card.
Second chance checking
If you've been in trouble with a bank before, these accounts may be able to give you a second chance to rebuild their trust.
Not banking for yourself?
Business checking
Keep your business running smoothly with a checking account tailored to the demands of the business world.
Student checking
Prepare your student for responsible financial management with a checking account for high school and college.
How do I compare checking accounts?
There's a lot to consider when choosing a checking account.
Options for accessing your cash. Get your cash from a teller, online or from an ATM. Online banking allows you to view your account, make payments, deposits and transfers right from your computer. Many banks offer mobile apps, making online banking even more convenient. If you prefer to bank in person, see if your bank has a national presence.
Minimum deposits. Check if the account has a minimum opening deposit or if you need to meet a minimum ongoing balance to avoid fees.
What are the monthly fees and charges? Compare the fees that various banks charge. Some banks will charge if you don't maintain a minimum balance, while others charge for out-of-network ATMs, foreign transactions, overdrafts, checks, wire transfers and more.
Debit card. If your bank issues a debit card, see if it's backed by a major credit card provider like Visa or Mastercard. This will allow you to make purchases in stores and online. Also, see how easy it is to freeze your account and get a replacement if you lose yours.
ATM. The quickest and easiest way to access your money is through an ATM. Some banks will charge fees for using ATMs at other banks, while others will waive them. Check the network to see how many ATMs are close to you.
Signup bonus. Some banks reward you right off the bat by offering a signup bonus or other incentive, most often with the requirement that you deposit a minimum amount and keep it in the account for a period of time. Don't get an account just because of a freebie

— look into all of the other features first.

International transactions. Larger banks with an international presence can provide you with certain services if you travel overseas, including cash withdrawals at ATMs. Check the fees for international money transfers, overseas purchases and currency conversion when looking at different checking accounts.
Earning capabilities. Some checking accounts earn cashback bonuses or even interest.
What are common checking account fees?
Knowing the common fees you might incur is the first step in avoiding them. Here's what to look out for:
Monthly fee. The basic recurring charge to keep the account open. Not all checking accounts charge a monthly fee, and some offer conditions with which to waive the fee.
Overdraft fee. The penalty amount if you spend more money than the available balance in your account. Typical overdraft fees can cost up to nearly $40.
Minimum balance fee. Many checking accounts require you to maintain a minimum balance or pay a fee. This is sometimes advertised as a waivable monthly fee.
ATM fee. The small fee for using an ATM not included in your bank's network. ATM fees vary country to country, but most in the US cost less than $3.
Foreign transaction fee. The amount, usually a percentage, of a debit card purchase made overseas. While some checking accounts don't charge at all, others can tack on as much as 3% of your purchase for using your card outside the US.
Paper statement fee. The cost if you opt to receive a printed copy of your statement in the mail.
Deposit fee. Having money deposited into your account from another bank could come with a fee.
Transfer fee. The charge for transferring money out of your checking account to another bank. While automated clearing house (ACH) transfers are often free, they are days slower than the more immediate and more expensive wire transfers.
How do I open a checking account?
Most banks will allow you to open an account online. You'll need to supply your personal information, including Social Security number, and a government ID.
To get started, visit the website of the bank you're interested in, navigate to the application page and follow the onscreen prompts. When your application has been processed and approved, you'll be notified and given the details of your new account so that you can transfer money into it.
Checking guides
Common questions about checking accounts
Read more on this topic