Finder is committed to editorial independence. While we receive compensation when you click links to partners, they do not influence our opinions or reviews. Learn how we make money.
Best low-interest personal loans
Compare top lenders and learn how to qualify for the lowest rates.
Editor's choice: Credible personal loans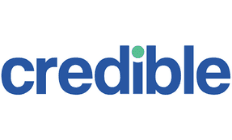 Loan range: $1,000-$100,000
Personalized rates in minutes
Funds as soon as 1 day
See my rate
When choosing the best low-interest personal loans, we first considered each lender's APR — a number that represents the interest rate and any mandatory fees. We also considered each lender's eligibility criteria and underwriting process to estimate how likely it is to get a low rate.
While the average interest rate for people with excellent credit is actually around 9%, prequalifying with a few lenders before you apply can help you find the best deal available to you.
Best low-interest personal loans you can apply for today
Breakdown of our top picks
Summary of best low-interest personal loans
Lender

APR

Best for …

What sets it apart

Fiona

4.99% to 35.99%

Comparing multiple lenders

Partnerships with a wide range of lenders that let you compare personalized rate offers by filling out one form.

SoFi

5.99% to 18.28%

Young professionals

Member perks can help get you on the path to financial freedom — and help you qualify for lower rates down the line.

Monevo

3.49% to 35.99%

Borrowers with excellent credit

Award-winning service that can connect you with some of the lowest rates out there — if your credit is up to snuff.

Credible

4.99% to 35.99%

Large loan amounts

Service that works with lenders offering some of the highest long-term loans available.

LendingTree

Starting from 3.99%

Borrowers with good credit

Years of experience have given this service time to perfect the process of finding a low-cost loan — especially for borrowers with good credit.

Even

4.99% to 35.99%

Borrowers with bad credit seeking a large loans

You don't even need fair credit to use this service that connects borrowers with larger-than-average loan amounts.

Prosper

7.95% to 35.99%

Peer-to-peer personal loans

Lower rates compared than other top peer-to-peer platforms and a higher-than-avearge maximum debt-to-income ratio.
How COVID-19 has affected personal loans
Rates are lower than ever, but COVID-19 made it more difficult to get a personal loan — at least for some borrowers. Because credit scores can take months or years to reflect your current financial situation, your monthly cashflow can be a bigger factor in whether you get approved. Some lenders are also looking at factors like the industry you work in or area where you live.
If you've been hit hard by the coronavirus outbreak, it could be difficult to qualify. But if your finances are strong and seem likely to remain unaffected, this could be a good time to get a low rate.
What's the best rate on a personal loan?
The lowest rates lenders offer on personal loans hover around 4%. But very few people can qualify for the absolute lowest rate. The average rate is over 9% according to the Federal reserve — and that's if you borrow from a bank. Online lenders typically offer higher rates.
So who gets the best rates? Generally these go to applicants with near-perfect credit, who borrow over a certain amount, have a six-figure income and almost no debt. In other words, the kind of person that probably doesn't need a loan.
What's considered a low interest rate?
For most borrowers, a low interest rate is below 12%. But it depends on your lender and personal finances. The better your credit, the more likely you are to qualify for rates in the single digits.
How to get a low interest rate
There are several steps you can take to find the lowest interest rate on a loan.
Consider a secured loan. Backing your loan with collateral offsets the risk for the lender and can help you qualify for a lower rate.
Look into relationship discounts. Your bank might offer rate discounts as high as 0.5% to current checking account customers — and can get you funds faster.
Sign up for autopay. Some lenders offer a 0.25% rate discount if you sign up to have payments automatically debited from your account.
Shop around. Don't just go with the first lender you find. Comparing lenders can sometimes lead you to an even better deal.
Check your rate. Prequalify or reach out to your top picks to make sure you're applying for the loan with lowest rate available to you.
Take advantage of low-rate guarantees. Some lenders like LightStream will offer you a lower rate than the competition, as long as the offer meets certain requirements.
Where can I find personal loans with low rates?
The following types of lenders might offer low interest rates, though you might not be able to qualify with all unless you have good credit.
Banks. Banks tend to offer some of the lowest rates out there, but you generally need a credit score of at least 670 to qualify — and some might only offer loans to current customers.
Credit unions. Credit unions often offer low rates to a wide range of credit types compared to other lenders, since they're owned by their customers. And federal credit unions legally can't charge rates over 18%.
Online lenders. These lenders have higher rates on average, but typically put less weight on credit score than a bank or credit union.
Connection services. A connection service can help you quickly prequalify with multiple lenders to help you quickly find the lowest rate you qualify for with its partner lenders.
How do lenders determine my interest rate?
The interest rate you're given by a lender is determined by your financial history and current situation. Lenders want to know how well you can pay back your loan and if you're likely to default.
Credit score. Your credit score is an overall picture of your ability to pay back the money you borrow.
Credit report. Your credit report lists all the accounts you've had in the past, the accounts you currently have open and any hard credit inquiries.
Debt-to-income ratio. Lenders rely more on your debt-to-income (DTI) ratio than your income itself, since it shows the exact amount you have to spend on your loan and the money you owe to other creditors.
Nonconventional factors. Lenders may also consider less conventional factors, like your work history, level of education and even how many times you've changed your phone number over the past few years.
What's the difference between my interest rate and APR?
APR includes the interest and fees you'd pay over one year. It gives you a more accurate idea of how much your loan will going to cost. Many personal loans don't come with application or origination fees, so in those cases the APR and interest rate are the same. Otherwise, a loan's APR will be higher than its interest rate.
How to apply for a low-interest personal loan
Follow these steps to get started on your personal loan application.
Compare lenders. Start your search by comparing lenders that you qualify for, paying close attention to interest and fees.
Prequalify. After you've narrowed down your choices, fill out an online form or reach out over the phone to learn which rates you might be eligible for through that particular lender.
Gather basic documents. Having your most recent bank statements, tax returns and pay stubs on hand before you start means you won't have to scramble to find information later.
Start the application. Many lenders allow you to apply online or over the phone. Banks and credit unions also allow you to apply in person in most cases — and sometimes require it.
Submit required documents. If you meet the basic requirements, your lender will likely ask you to submit documents to verify the information you provided, like pay stubs and state-issued ID.
Review your offer. If you're approved, the lender should send you an offer with your final rates and terms — it might. be different from your prequalification offer.
Submit a counter offer, if possible. If you received a lower offer from another lender, now is the time to take advantage of a best rate guarantee if it's available by following the lender's instructions.
Sign your contract. Typically you can sign your contract online using an e-signature. Otherwise, you might have to sign in person.
Low-interest credit cards vs. personal loans
Low-interest credit cards and personal loans are useful in different situations. Personal loans are ideal for a one-time expense that you need a few years to repay. But if you could easily pay off the debt in a year, a new credit card might be the better way to go.
That's because cards typically come with 0% APR introductory periods that usually last around 12 months. You'll save on interest if you can pay off your debt in that time. But low-interest credit card rates are typically higher than personal loans when the interest kicks in.
Bottom line
Getting a personal loan with a low interest rate can be a years-long task. After all, you'll need to have both an excellent credit score and a solid financial history.
While you work to build your credit, you can compare these lenders against even more personal loan options to find a rate that fits your budget.
Image source: Shutterstock