Finder is committed to editorial independence. While we receive compensation when you click links to partners, they do not influence our opinions or reviews. Learn how we make money.
Best CD rates for July 2020
A certificate of deposit is a safe and secure way to grow your savings balance.
Lock in an interest rate

Tap into for retirement income

FDIC insured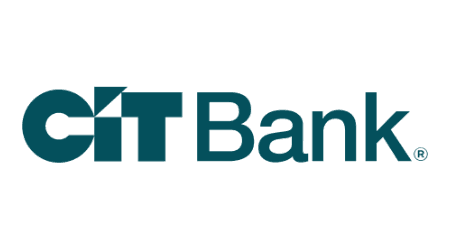 If you're looking for a guaranteed return on the money you invest, a certificate of deposit (CD) offers a secure and reliable solution. But if you want to make your money work as hard as possible to build a larger savings balance, you'll need to find the financial institution with the best CD rates.
Compare the 9 best CD rates
Compare the list of leading CD rates by their high APYs and minimum opening deposit. Click compare on several products to see an alternative comparison view.
How did we choose the best CDs?
Certificates of deposit are an effective way to lock away your money and they often pay higher interest rates than savings accounts. But not all CDs are the same and the interest rates can vary widely from institution to institution. To find the best CDs, we compared one, three and five-year CD rates at over 50 institutions. Then, we averaged those rates together and took considered other factors such as accessibility.
What's changed in 2020?
In April 2020 we expanded our list to include the nine best CD rates available today based on high APY and accessibility.
Features of the best CDs
Compare the following factors when deciding on a certificate of deposit:
The interest rate. The interest rate payable on your CD balance is critical when deciding which account offers the best deal. A high interest rate means better returns for you. But watch out for special conditions like high minimums for opening an account or unusually large fees if you need access to your money early.
How often the interest is compounded. How often interest is calculated has an effect on the amount of interest you can earn. For example, an account that compounds interest monthly will end up paying more interest over time than one that compounds annually.
Where the interest is paid. Next, look at where the interest your account earns is paid when the deposit matures. For example, will you need to have a linked account with the same bank, or can you have the money sent to other financial institutions?
Minimum balance requirements. Check to see what the minimum and maximum balance limits are for the CD. Usually they're at least $1,000. Are they suitable for the amount of money you're looking to save? Compare accounts that match your requirements.
The terms available. Compare how long you're able to save your money with each account. Terms typically range from six months to five years, so make sure the time period you choose suits your needs.
The importance of high CD rates
Certificates of deposit offer a higher rate of fixed interest than you'll find on a savings account. The interest rate is locked in for the entire term, which means you don't have to worry about any interest rate drops.
But while a fixed interest rate offers security, it also means you'll miss out on rising interest rates. Even if the bank's interest rate goes up, the fixed rate on your account stays the same until the deposit matures.
Let's take a look at a case study to demonstrate just how much difference a slightly higher interest rate can make.
George's certificate of deposit
George has $10,000 he would like to invest in a two-year CD, so he decides to compare rates between his bank and its main competitor.
George's bank offers a 2.25% interest rate, which means at the end of 24 months, George's $10,000 deposit will have earned $459.84 of interest.
Meanwhile, the competitor bank offers an interest rate of 3%, which allows George to earn $617.57 in interest. By choosing the second account with the better interest rate, George earns an extra $157.73 in interest.
| Feature | CD from his bank | CD from competitor |
| --- | --- | --- |
| Term | 24 months | 24 months |
| Minimum deposit amount | $5,000 | $10,000 |
| Interest rate | 2.25% | 3.00% |
| Amount invested | $10,000 | $10,000 |
| Interest earned | $459.84 | $617.57 |
| Total balance at end of term | $10,459.84 | $10,617.57 |
Historical CD rates
Average CD rates fluctuate over time. For example, in the early 2010s, CD rates were steadily declining, but in 2014 they began to rise again. The chart below shows the national average over the last several years:
| Date | National average for 12-month CD | National average for 60-month CD |
| --- | --- | --- |
| January 2020 | 0.48% | 1.71% |
| January 2019 | 0.61% | 2.00% |
| January 2018 | 0.29% | 0.89% |
| January 2017 | 0.22% | 0.78% |
| January 2016 | 0.21% | 0.80% |
| January 2015 | 0.20% | 0.78% |
| January 2014 | 0.20% | 0.75% |
| January 2013 | 0.23% | 0.84% |
| January 2012 | 0.33% | 1.22% |
Bottom line
Certificates of deposit provide a secure, convenient way to build a sizable savings balance, but it's important to find the best interest rates to ensure that the money in your account is working as hard as possible. Spending the time to shop around for the best rates and watching for the best time to open a CD can help you save for a more reliable future.
Common questions