Finder is committed to editorial independence. While we receive compensation when you click links to partners, they do not influence our opinions or reviews. Learn how we make money.
Debt Relief Finder
Compare services and weigh the risks before signing up.
Editor's choice: National Debt Relief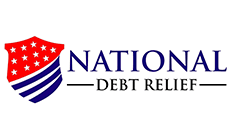 No cancellation fees
Low minimum to enroll
No upfront fees
Learn more
Debt relief encompasses a wide a range of services, from helping you budget to negotiating with your creditors on your behalf. But watch out for companies that guarantee results or won't disclose the cost up front.
Debt relief options during the coronavirus
Almost every major lender — and many smaller lenders — are offering financial assistance for borrowers affected by COVID-19. The most typical form of relief is deferment or forbearance for your loans. While this will pause payments for one to three months, it may lead to you paying more in interest over the life of your loan. However, it can provide a small cushion to help prevent default if your finances have taken a turn for the worse during the pandemic.
Some business owners may also be able to qualify for business debt relief, including six months of payment relief through the SBA.
What phase are you in?
Should I sign up for debt relief?
You might want to consider signing up for debt relief if you answer "yes" to the following questions:
Are you struggling with unsecured debt other than student loans or unpaid taxes?
Is your unsecured debt more than 50% of your annual income?
Is repaying your debt over the next five years impossible with your current budget?
Have you recently faced financial hardship?
But debt relief isn't the right choice for everyone. If you could pay your debts off within five years and are confident in your ability to negotiate with your creditors, you may want to skip the fees debt relief companies charge. Instead, it may be worth doing it yourself — provided you are able to stick to a strict budget and repayment plan.
Debt relief can lead to long-term credit problems
Credit counseling and debt management will have little to no impact on your credit score. But debt settlement or negotiation will. If your company tells you to stop paying your creditors, you may face a lower credit score, more collection calls and a lawsuit once your debt is sold to collections. And if the lawsuit is successful, a debt collection agency may be able to garnish your wages for the amount owed — which could throw a wrench in your debt relief process.
Carefully consider the potential downsides to debt relief before signing up for a program.
Compare debt relief companies
Start your search for the company that best fits your financial need by comparing costs and requirements.
Before you sign up with a debt relief company
Debt relief companies typically charge a percentage of a customer's debt or a monthly program fee for their services. And they aren't always transparent about these costs or drawbacks that can negatively affect your credit score. You might pay other fees for third-party settlement services or setting up new accounts, which can leave you in a worse situation than when you signed up.
Consider alternatives before signing up with a debt relief company:
Payment extensions. Companies you owe may be willing to extend your payment due date or put you on a longer payment plan if you ask.
Nonprofit credit counseling. Look for free debt-management help from nonprofit organizations like the National Foundation for Credit Counseling.
Debt settlement. If you can manage to pay a portion of the bill, offer the collection agency a one-time payment as a settlement. Collection agencies are often willing to accept a lower payment on your debt to close the account.
What services do debt relief companies offer?
There are five types of debt relief you can utilize to start paying off your debt.
Credit counseling. Credit counselors are nonprofit organizations that help people in their community learn more about managing their finances. You can browse a list of credit counselors managed by the Department of Justice.
Debt management. Debt management involves some negotiation with your creditors alongside a plan to help you pay off your debts.
Debt settlement. Similar to debt management, a debt settlement company negotiates on your behalf. It pays your creditor, and then you pay back the debt settlement company in low monthly payments over three to five years.
Debt consolidation. Debt consolidation is a good choice for smaller amounts of debt — provided you have good to excellent credit. You can consolidate your payments to make debt easier to manage, and you may even be able to score a lower APR and pay less interest.
Bankruptcy. Bankruptcy should be your last choice. It stays on your credit for 7 to 10 years and can significantly impact your ability to borrow. However, it eliminates a large majority of your debt with no payment plan.
How to compare debt relief companies
Consider the following factors when comparing debt relief companies:
Eligibility. Many companies have restrictions on your total debt balance, types of debt and where you live. And some debt relief companies are geared toward different credit scores and income ranges.
Costs. Debt relief companies often charge a fee that's either a percentage of the total amount of debt you have or the amount they're able to reduce your debt by. Most credit counseling services are free.
Transparency. Can you find all of the information you need online? Can customer service answer additional questions? If you can't find vital information like how much it'll cost beforehand, consider working with another company.
Accreditation. Most legit debt relief companies are accredited with either the American Fair Credit Council (AFCC), the International Association of Professional Debt Arbitrators (IAPDA) or the Better Business Bureau (BBB).
Customer reviews. Online review sites like the BBB and Trustpilot can be a great place to look out for red flags and learn what you can expect from a debt relief company.
How can I benefit from debt relief?
Debt relief isn't a sure thing and each service serves a different purpose, but some people can benefit from working with a professional debt relief service.
Expert advice. Legit debt relief services let you hear from experts who have dealt with situations like yours before.
Lower monthly expenses. A major part of debt relief programs is making sure your repayments fit into your budget.
Potential savings. Debt consolidation, management and settlement can reduce your interest or even how much you owe.
Bankruptcy alternative. Successfully completing a program can help you avoid the bankruptcy process and that negative line on your credit report.
What should I be concerned about?
Unless you're just looking to sign up for a few budgeting workshops, the services offered by debt relief companies can land you in a worse situation than you started. Potential risks to consider depend on what type of debt relief option you sign up for.
May not complete the program. Only around 10% of people who enroll in debt relief programs actually complete them. If you fail to complete the program, you might have to file for bankruptcy.
Limited savings. Settled debt is usually considered taxable income. And once you factor in fees and interest that accumulated while you were in the program, you might not save as much as you thought you would. You could end up even paying more.
Hidden fees. Some debt relief providers rely on servicing companies to manage your repayments. These companies might charge a fee, which the debt relief provider might not disclose when you sign up.
Potential lawsuits. Some companies say it's OK to stop paying your creditors. This is risky advice because the debt may be sold to a collections agency. And if you don't pay the collections agency, you could face a lawsuit.
What to know about debt settlement costs
While debt settlement can be helpful for a lot of people, know what you'll have to pay before you get started.
Fees aren't based only on your initial debt. Fees depend on your total debt and are hard to predict. It depends on how quickly your debts are settled, how interest accumulates, if you continue payments, whether you have late fees and more.
Debt settlement counts as income. Any settled debt of more than $600 is considered taxable income. After taxes, you could end up saving only 10% — or less.
There is a tax loophole, however: You might be exempt if your tax liabilities are greater than your assets at the time of the settlement. Talk with a tax specialist before enrolling in a debt settlement program to learn how this exemption might affect you.
Aren't debt relief companies a scam?
Some debt relief companies are scams, but not all of them. The federal government has made an effort to crack down on scammers since 2010. It's easier to find a legit credit counseling agency than any other type of debt relief company — they're mostly nonprofit and the Department of Justice has already done most of the work for you by compiling a government-approved list.
4 signs of a debt relief scam
It should set off alarm bells if you a see a company committing any of these offenses:
It charges upfront fees for its services.
It guarantees a specific amount of debt savings.
It promises it can settle lawsuits and stop calls from collection agencies.
It advertises itself as a new government program that can erase your debt.
Student loan debt relief scams
The most recent government crackdown has focused on student loan debt relief scams — one reason why most legit debt relief companies won't touch student loans.
Watch out for any offers that try to get you to sign up for a new program fast, customer service reps that ask for your login information and anyone who claims to be a representative from the Department of Education. And check out our guide to avoiding student loan debt relief scams for more tips on what to look out for.
Is debt relief legal in my state?
Most states require debt relief companies to get a license, file a bond with the state or both. Many also have rules restricting what types of services debt relief companies can offer and capping fees. Because of this, some debt relief companies may not be available in your state.
The states a company operates in can change along with the laws — reach out to make sure it's currently operating in your state before signing up.
Debt relief regulations by state
Illegal:
Arkansas
Hawaii
Kansas
Louisiana (unless it's nonprofit)
Massachusetts
New Mexico
North Carolina
Wyoming
Regulated:
Arizona
California
Colorado
Connecticut
Delaware
Florida
Georgia
Guam
Idaho
Illinois
Indiana
Iowa
Kentucky
Maine
Maryland
Michigan
Minnesota
Mississippi
Missouri
Montana
Nebraska
Nevada
New Hampshire
New Jersey
New York
North Dakota
Ohio
Oregon
Pennsylvania
Rhode Island
South Carolina
South Dakota
Tennessee
Texas
Utah
Vermont
Virginia
Washington
West Virginia
Wisconsin
No regulation:
Alabama
Alaska
Oklahoma
Puerto Rico
Virgin Islands
Washington DC
How medical debt relief works
Handling past-due medical bills isn't quite the same as unsecured loans or credit card debt. While it works a lot like unsecured debt, there are additional steps you can take.
The first, most important step, is talking with your provider. They may be able to set up a payment plan, sometimes without interest, that can keep your monthly costs low while working toward eventual payoff. And since you're making regular, small payments, your debt won't be reported to collections. In addition, you can also negotiate the bill or request a hardship plan.
If your debt has already been sold to collections, it may be worth reaching out to a nonprofit for help. You can also consider hiring a medical bill advocate, but this works similarly to debt negotiation — which could mean your credit score suffer. However, you should exhaust all other avenues of paying your medical bills before turning to debt settlement or bankruptcy.
How to sign up for debt relief
Think debt relief might be right for you? Follow these steps to get started:
Evaluate your debt.
Consider credit counseling first.
Compare debt relief companies.
Speak with a representative.
Review your debt relief plan.
Sign the paperwork to start the debt relief process.
I signed up. Now what?
Now it's up to you to complete your program. Keep an eye on your balances and stay in touch with your point of contact. Be sure to reach out if you have any questions or are unsure about how something works.
5 ways you can make debt relief a smart choice
It takes self control and persistence to successfully complete a debt relief program. Here are a few tips that may be able to help:
Avoid taking on more debt. Many companies require you to close your accounts and avoid opening new ones while you're paying off your current balances.
Watch your credit score and report. Know what to expect and monitor your credit report for any irregularities. In general, debt settlement programs can cause your credit score to take a dive. Debt management shouldn't affect your score, but you might see a line on your report indicating you're paying off a debt through credit counseling. Other types of debt relief shouldn't affect your credit score or report at all.
Continue paying your creditors. If you have the means, continue to make at least the minimum payments. This will keep interest and late fees from piling up — and help you avoid harassing calls from collection agencies and keep potential lawsuits at bay.
Make sure everything adds up correctly. Do your fees match up with your original agreement? If you see anything out of the ordinary, call your debt relief company. If the numbers don't add up, you may need to re-evaulate your company and find a different solution.
Take advantage of free resources. Credit counseling agencies and other debt relief companies often provide tools to help you stick to a budget or rebuild your credit score. Use them to get back on track faster.
Debt relief alternatives
You can handle your debt on your own with determination and a manageable budget.
Repayment strategies. While it won't result in a reduction to the amount you owe, you can adopt a repayment strategy like the debt avalanche or snowball to build your budget and pay off your debts in manageable chunks.
DIY negotiations. Debt management and debt settlement companies negotiate on your behalf, but you can reach out to your creditors on your own. Explain your situation and see if you can lower the amount you owe or modify your repayment schedule.
Bottom line
Debt relief encompasses a wide scope of services, from debt negotiations with your creditors to debt management tools. Avoid signing up with a company that doesn't meet federal requirements or otherwise rubs you the wrong way. And make sure you've exhausted other options like debt consolidation loans before taking any risky steps.
If you've decided on settlement, consider these top debt relief companies when you're ready to get started.
Frequently asked questions
Read more on this topic