Compare car insurance in Hawaii
Get the cheapest car insurance in Hawaii for 2022
Compare and save on car insurance
Enter your ZIP code to see insurers near you.
Your information is secure.
---
Hawaii's average car insurance rate is $944.70 per year or about $79 per month, according to the National Association of Insurance Commissioners (NAIC). Drivers in the pacific paradise pay 20% less than the national average, which stands at $1,190 per year.
However, your unique circumstances like your driving record and car can bring your rate higher or lower than the state average. Your rate also will look different because the NAIC considers policies with state minimum coverage and those with higher coverage like comprehensive and collision. The coverage you choose will raise or lower your individual cost.
Hawaii car insurance quick facts
Minimum liability requirements
20/40/10
Average annual car insurance cost according to the NAIC
$944.70
No-fault state
In no-fault states, each driver pays for their own injury-related expenses in an accident.
State minimum car insurance requirements in Hawaii
To legally drive in Hawaii, your car insurance policy should include at least liability and personal injury protection. Hawaii also requires uninsured or underinsured motorist coverage, although it's an opt-out state. Insurance companies are required to offer the coverage, but you can choose not to take it.
When shopping for car insurance, you may see the amount of coverage required written as 20/40/10. These amounts are called your coverage limits, which are the maximums that your insurance will pay for different kinds of damage.
Let's break down what's covered by Hawaii's state minimum requirements.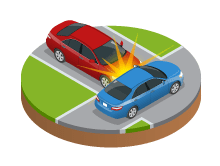 Bodily injury liability
$20,000 for bodily injuries to one person
$40,000 for injuries to multiple people
Hawaii requires you to carry 25/40 in bodily injury liability, which pays up to $25,000 for injuries to one person and $40,000 total if you injure more than one person. The coverage applies to other drivers, passengers or pedestrians.
These limits are common across other states, but think about upping your coverage because medical and legal expenses easily go beyond these coverage limits.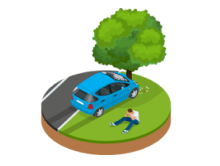 Property damage liability
$10,000 in property damage liability
Hawaii also requires $10,000 for property damage, which pays for damage the other driver's car or personal property like a phone, car seats or cargo. This amount falls at the low end of what other states require, offering a low level of protection for an accident.
Personal injury protection
$10,000 for personal injury protection
Hawaii's personal injury protection coverage (PIP) pays up to $10,000 for medical bills or recovery if you or your passengers are injured, regardless of who's at fault. Unlike other states, PIP in this state doesn't reimburse you automatically for lost wages, household services or pay funeral benefits to loved ones. You can add these benefits to your policy for an extra cost.
Finder tip: Hawaii's state minimum coverage isn't enough
Hawaii's car insurance requirements may fall in line with other states, but that doesn't mean it fully protects you for all possible car accident damage.
For example, if you total someone else's car that's worth $25,000, your state minimum insurance policy would pay up to $10,000. To avoid paying for the rest on your own, think about raising your liability limits and adding optional coverage, based on your budget and driving needs.
Cheapest rates by age in Hawaii
The cheapest company jumps around in Hawaii, depending on your age. Drivers under age 25 might go with Geico, while USAA lays out the lowest costs for drivers ages 25-44. However, Geico's costs stay competitive across all ages.
| Age | Allstate | Progressive | Geico | USAA |
| --- | --- | --- | --- | --- |
| 16-24 | – | $120.14 | $108.14 | $115.02 |
| 25-34 | $109.11 | $112.27 | $105.61 | $103.51 |
| 35-44 | – | $112.40 | $101.53 | $89.26 |
Sample rates in Hawaii from major car insurance companies
"Hawaii already sports low car insurance costs, but Allstate could drop that cost even lower.
You also can sign up for Allstate's Drivewise or rewards programs to save even further. Drivewise tracks your driving and offers a discount if you drive safely."
| Company | Allstate | Progressive | Geico | USAA |
| --- | --- | --- | --- | --- |
| Rate | $77.09 | $114.93 | $94.29 | $102.60 |
Best car insurance for Hawaii
Major car insurance brands may give you the best bang for your buck in Hawaii. We recommend starting with these insurance companies, which we vetted for you.
We considered each company's coverage, discounts and perks like local agents or a user-friendly app. We also checked company ratings from J.D. Power, Better Business Bureau, AM Best and the National Association of Insurance Commissioners.
Best for safe, low-mileage drivers: Allstate Drivewise
Drivewise is an Allstate program that tracks your driving and gives a discount based on how safely you drive. Drivewise stands out in a sea of similar programs because it won't raise your rates if you don't meet its standards.
Allstate also offers one of the highest discounts possible, and it's an insurance giant with reputable finances and decades of experience. Plus, you can opt into Allstate Rewards to earn points for merchandise and gift cards.
Pros
Discount up to 40% for driving safely
Try Drivewise before becoming a customer
Won't raise rates if you're not deemed a safe driver
App can find your parking spot or nearest gas station
Cons
Focuses on few driving behaviors, which could skew results
Requires you to have at least 25% battery power
Android users give low app ratings
Best value for coverage: Geico
Geico lives up to its reputation in Hawaii — many locals find the best rates with this company. While Geico is known as a value brand, it offers all the standard coverage plus extras like rideshare, nonowner and SR-22 coverage.
You can also use its top-notch app that's praised by thousands of customers with nearly 5-star ratings. The app lets you access your insurance card, file photo claims, request roadside assistance and get car maintenance reminders.
Pros
Known for offering low prices to most drivers
Discount up to 25% for multiple vehicles
One of the highest-rated insurance apps
Cons
Online-focused customer service
Few local agents available, mostly in major cities
No gap coverage
Best customer service: State Farm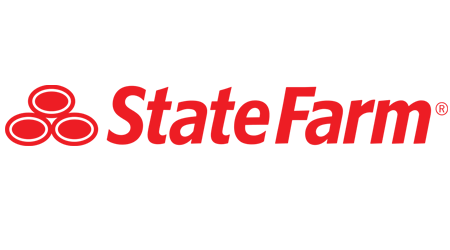 If customer service is your top priority, State Farm comes recommended by locals for that. The company consistently gets high marks from J.D. Power. It's also the largest US auto insurance company, showing just how many people trust it for their insurance.
State Farm is also known for its personal support through local agents, giving you a friendly, familiar face to go to when you have questions or need to file a claim. Prefer self-service? The insurance giant also offers a user-friendly app. You can access proof of insurance, request roadside assistance, find a repair shop near you and file and track claims via the app.
Pros
Highly rated for customer satisfaction by J.D. Power
Personalized service through local agents
100 years of industry experience
Save 20%+ by insuring multiple cars or with multiple policies
Cons
Not always the cheapest rates
Expect upselling from agents
No live chat
| | |
| --- | --- |
| Telematics | Drive Safe and Save |
| Gap insurance | No |
Read Review
7 factors that affect car insurance rates in Hawaii
Factors are characteristics specific to you that car insurance companies use to set how much you'll pay for car insurance. The less risky each of your factors is the less you pay, the riskier you are the more you'll pay. We'll break down Hawaiian's rating factors to keep in mind.
Factor
How it affects your rates

Age

How old you are is a top factor in determining your car insurance rates. With each passing year, you earn more experience on the road. More experience can equal cheaper rates. Teen drivers pay the most, but rates begin to level off around your 20's with drivers over 50 paying the least.

Gender

Hawaii is one of seven states that bans the use of gender in calculating car insurance premiums. Insurers rely on factors such as age, location, driving record and what type of car you drive.

Location

Where you live affects your rates, including where you park your car. High theft rates, high traffic and a high number of uninsured drivers could mean higher rates.

Hawaii vehicle theft rates stand at 379.8 vehicle thefts per 100,000 inhabitants, according to the FBI's most recent report on vehicle theft rates. That's well above the national average of 246 vehicle thefts per 100,000 inhabitants.

As for uninsured drivers, 9.3% of Hawaiians on the road are uninsured. That's less than average for the percent of uninsured drivers in a state according to Insurance Information Institute, with the national average standing at 12.6%.

Vehicle and mileage

Your car's make, model and trim directly affect how much you'll pay for car insurance. Things like its cost, safety ratings, the likelihood of theft and sportiness all help insurers determine its cost to insure.

Safer and cheaper vehicles score the lowest rates, with luxury vehicles with higher repair costs resulting in higher premiums.

And, the more you're on the road, the more at-risk you are to get in an accident, which means higher premiums. However, according to the Bureau of Transportation, Hawaiians drive an average of 27.9 miles per day, that's below the average across the US of 36.1 miles per day.

Credit score

Hawaii is one of five states that can't use your credit score against you when setting rates. This means you won't be penalized for bad credit, but you also won't see any favorable rates for holding a high credit score.

Coverage

The more coverage you get and the higher limits you choose, the more protection you'll have and the more you'll pay in monthly premiums. And, if you opt for full coverage car insurance that includes comprehensive and collision, the amount of your deductible weighs into your costs too, higher deductibles mean lower monthly premiums.

Driving Record

The better your driving record, the lower your premium. If you're in an at-fault accident you could see rates increases from 20% to 50%. And DUI's in Hawaii can increase your rate by around 62%. These types of violations typically stay on your record for about three years.
What happens if I need an SR-22 in Hawaii?
If you're notified that you need an SR-22, your insurance company will file this form with the Hawaii Department of Transportation. You may have to file an SR-22 for major traffic violations for up to three years, depending on the severity of your offense.
An SR-22 is proof that you can take financial responsibility for a car accident. It shows that you carry the minimum car insurance required in Hawaii. Read more about filing an SR-22 in Hawaii, including the fees and process of getting back on the road.
Coverage that we recommend in Hawaii
The point of car insurance is to help you recover financially after an accident, and Hawaii's required coverage doesn't protect you from many common accidents. Make sure that all your bases are covered by considering these add-ons.
Higher liability limits are still a good idea in a no-fault state
Hawaii may be a no-fault state, but drivers can file a bodily injury claim if their expenses cost more than their PIP coverage, according to the legal website Nolo. A major injury easily can drain PIP coverage, especially if the other person needs surgery or a hospital stay for several days.
Get peace of mind that you're covered for all the possibilities by boosting your liability coverage limits. Talk with your insurance agent or financial adviser if you're unsure about the right amount of coverage for you.
Comprehensive coverage helps with weather damage
In Hawaii, you have a higher chance that your car will get damaged by a tropical storm, hurricane or erupting volcano. Since comprehensive coverage protects against damage from harsh weather, you may want to add this optional coverage to your policy.
It also helps you recover from theft, which happens more in Hawaii than in other states. This coverage is called "other-than-collision" coverage because it protects against many types of damage, including theft, vandalism, weather damage or a cracked windshield.
Consider this coverage if . . .
Your auto loan requires it.
You can't pay for major car repairs on your own.
You live in an area known for theft or crime.
Your area sees severe weather regularly.
Most Hawaiians benefit from collision coverage
If you're driving on public roads, you have a chance of getting in an accident that's deemed your fault. In this type of accident, your liability coverage won't pay for your car repairs — it takes care of the other people involved. Instead, you need collision coverage to take care of your own repair expenses.
Since collision coverage costs around $30 per month in Hawaii according to the NAIC, it's worth the investment for any car worth more than a few thousand dollars.
Consider this coverage if . . .
You rely on your car.
You have an auto loan, and your lender requires it.
You couldn't pay for major car repairs on your own.
You don't have the funds to buy another car.
Top auto insurance companies in USA that serve Hawaii
We've pulled the top 10 companies by market share that offer coverage in Hawaii, according to S&P Global. Compare top companies by three major rating agencies along with our overall Finder score.
Better Business Bureau (BBB) rating measures how a business interacts with its customers, with the highest rating being A++.
J.D. Power determines customers' overall satisfaction with their car insurer's price, billing, claims and customer support. The higher the J.D. Power score out of 1,000, the better.
NAIC complaint index shows how a company's number of complaints compares to similar companies of its size. Scores lower than 1.00 show the company receives less than the average number of complaints, and scores above 1.00 show more complaints than average.
Finder's score shows you an overall look at the company by taking into account scores from each of these agencies as well as the coverage and discounts each company offers.
Compare Hawaii car insurance
Of Hawaii's largest cities, Kaneohe has the cheapest rates and Mililani has the most expensive car insurance rates. Mililani drivers could face rates 2 times more than Kaneohe drivers.
Car insurance quotes in Waipahu
| Company | Annual car insurance rate |
| --- | --- |
| Allstate | $546 |
| Farmers | $1257 |
| Geico | $708 |
| State Farm | $595 |
| USAA | $937 |
Car insurance quotes in Mililani
| Company | Annual car insurance rate |
| --- | --- |
| Allstate | $513 |
| Farmers | $1267 |
| Geico | $708 |
| State Farm | $595 |
| USAA | $937 |
Car insurance quotes in Kaneohe
| Company | Annual car insurance rate |
| --- | --- |
| Allstate | $513 |
| Farmers | $1267 |
| Geico | $708 |
| State Farm | $595 |
| USAA | $937 |
Car insurance quotes in Honolulu
| Company | Annual car insurance rate |
| --- | --- |
| Allstate | $513 |
| Farmers | $1267 |
| Geico | $711 |
| State Farm | $595 |
| USAA | $937 |
Compare car insurance providers in Hawaii
Insurance help for low-income Hawaii drivers
Some residents of Hawaii can get free car insurance through the Assistance to the Aged, Blind and Disabled (AABD) program. To qualify you must meet one of these requirements
Be 65 or older
Be blind
Be unable to work because of a physical or mental condition
Live with or take care of someone who gets AABD benefits
Your SSI doesn't provide you with enough money
In Hawaii, drivers pay for their own injury expenses
Hawaii is a no-fault state, which means that you pay for your own medical bills, lost income and other injury expenses after an accident, no matter who's at fault. File a claim under your personal injury protection for these expenses.
However, Hawaii's no-fault laws don't apply to property damage like car repairs, according to the legal website Nolo. Hawaii considers whether drivers are partially at fault under its modified comparative fault law. Under this law, both drivers are assigned a share of fault. Drivers who are less than 50% at fault can get reimbursed for damage caused by other drivers.
For example, if you're 80% at fault for an accident, your insurance will pay 80% of the other driver's damages. However, since you're over 50% at fault, the other driver isn't required to pay for your damages.
Bottom line
It can be hard to find car insurance policies with the exact policies and conditions you're hoping for. Research your insurance options to make sure that you're receiving the coverage that you need — and that your state requires.
Frequently asked questions about car insurance in Hawaii
Is my out-of-state insurance policy acceptable in Hawaii?
No. You're required to get a Hawaiian insurance policy.
Will my rates go up if I file a claim through my car insurance?
While each car insurance policy varies, it's possible that your car insurance rates will go up if you file a claim. Some providers offer accident forgiveness programs that ensure your premium stays the same after your first accident. But in many cases, a claim on your policy raises your risk profile — and, in turn, your rates.
Can my insurance company cancel my policy if I file a claim?
It could: Your car insurance has the right to cancel your policy at any time. But most providers reserve cancellation for policyholders who file multiple claims in a short time or engage in risky driving behaviors that result in multiple tickets or DUI/DWIs. You'll typically receive notice from your car insurance company before it plans to cancel your policy.
How do I register my car in Hawaii?
The specific process of registering your car will vary based on the county you reside in. However, generally speaking you'll need to get a safety inspection, pay a registration fee and go in-person to your local DMV and verify your information.