Finder is committed to editorial independence. While we receive compensation when you click links to partners, they do not influence our opinions or reviews. Learn how we make money.
Paymentearth review
Secure international business transfers in over 45 currencies.
Paymentearth offers convenient online transfers with an upfront fee structure and a fixed exchange rate margin tailored to suit the needs of your business. But it's not exactly transparent about its transfer policies or delivery speed.
No limit
Max. Transfer Amount
1 - 2 days
Transfer Speed
Details
Product Name
Paymentearth
Min. Transfer Amount
$1
Max. Transfer Amount
No limit
Transfer Methods
Online, Phone, Bank Account to Bank Account
Transfer Options
Regular payments, One off payments, Market orders, Forward contracts
Transfer Speed

Minimum transfer time

1 - 2 days
Customer Service
Phone, Email
Available Currencies
AED, ARS, AUD, BGN, BHD, CAD, CHF, CLP, CNY, COP, CZK, DKK, EUR, FJD, GBP, GHS, HKD, HRK, HUF, ILS, INR, JPY, KES, KRW, KWD, MXN, NGN, NOK, NZD, OMR, PHP, PLN, QAR, RON, SAR, SEK, SGD, THB, TRY, TZS, UGX, USD, XOF, ZAR
| | |
| --- | --- |
| Exchange Rate Updates | Real time |
How much will I pay to send money with Paymentearth?
The fee that applies to your Paymentearth transaction varies depending on your payment method:
ACH transfer: Free
Wire transfer: $1
SWIFT transfer: $8
However, if you're sending an amount more than $5,000, the wire transfer fee is waived.
How are Paymentearth's exchange rates?
You can view Paymentearth's current exchange rates by using the calculator on its website. Rates are updated in real time and correspond with the interbank rate.
Note that Paymentearth's online calculator uses the interbank rate with a conversion fee of 0.5% applied, but this may not reflect the margin that applies to your international transactions.
Paymentearth adds a fixed margin on top of the interbank rate for all your international payments. The margin varies depending on how often and how much you send overseas.
What types of transfers does Paymentearth support?
Paymentearth supports the following payment options:
ACH transfers. Automated clearing house transactions are quick, secure and free. Paymentearth debits your account on the day of the trade.
Wire transfers. Transactions less than $5,000 cost $1 and take an extra one to two business days to process.
SWIFT transfers. The Society for Worldwide Interbank Financial Telecommunication (SWIFT) network offers urgent payments, same- or next-day processing and traceable receipts. However, it cost $8.
The money you transfer is deposited directly into your recipient's bank account.
Benefits and drawbacks
Benefits
Wide range of currencies. Paymentearth allows you to send international payments in more than 45 currencies.
Transparent fee structure. There are no hidden fees, as they're all quoted upfront. And if your average payment is $5,000 or more, you won't be charged any transaction fees.
Fixed margins. Paymentearth's fixed exchange rate margin is calculated based on your business transfer requirements and is applied to all transactions.
Other FX services. Paymentearth also offers a number of other services to help you manage your business's international payments — including exchange rate forecasting and the ability to hold up to 25 foreign currencies in your account.
Drawbacks
Limited information available online. Information such as minimum and maximum transfer limits, the exact transfer process and transfer delivery time is not readily available on the Paymentearth website.
No credit card payment. If you want to pay for a transfer using your credit card, you'll need to look elsewhere.
Compare Paymentearth to other transfer services
See how this provider compares to other money transfer services in fees, exchange rates, transfer limits and more.

Disclaimer: Exchange rates change often. Confirm the total cost with the provider before transferring money.
How do I send money through Paymentearth?
You'll need to sign up for an account before you can send any international payments with Paymentearth. Here's how to register and submit a transfer:
Visit the Paymentearth website and click the Open an account link.
Enter your business name, address, federal employer ID number, state of incorporation, business structure and other details. You'll also be asked to provide an article of incorporation for your business.
Provide your name, address and date of birth.
Provide two copies of ID to confirm your identity.
Enter details of your transfer requirements, including the frequency of transactions and the approximate amount you'll be sending.
To initiate a transfer, specify the amount and currency you want to send and provide your recipient's bank account details.
Review the total cost of your transaction before submitting your transfer request.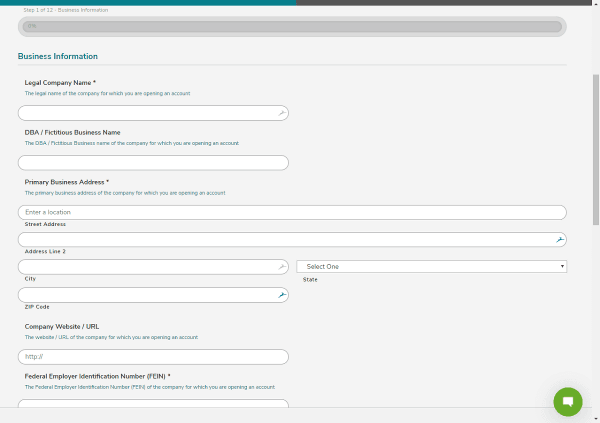 How do I track my Paymentearth transfer?
You can track your Paymentearth transfer online by logging into your account. If you have a problem with or a question about your transaction, contact the provider's customer support team by phone, email or live chat.
Bottom line
With a fixed exchange rate margin and support for more than 45 currencies, Paymentearth could be worth considering if you're searching for a competitive international payment provider. Compare international transfer services to help you find the best provider to manage your business's overseas payment needs.
Frequently asked questions