Finder is committed to editorial independence. While we receive compensation when you click links to partners, they do not influence our opinions or reviews. Learn how we make money.
VA Home Loan Finder
Military service members can access home loans with favorable terms and no down payment.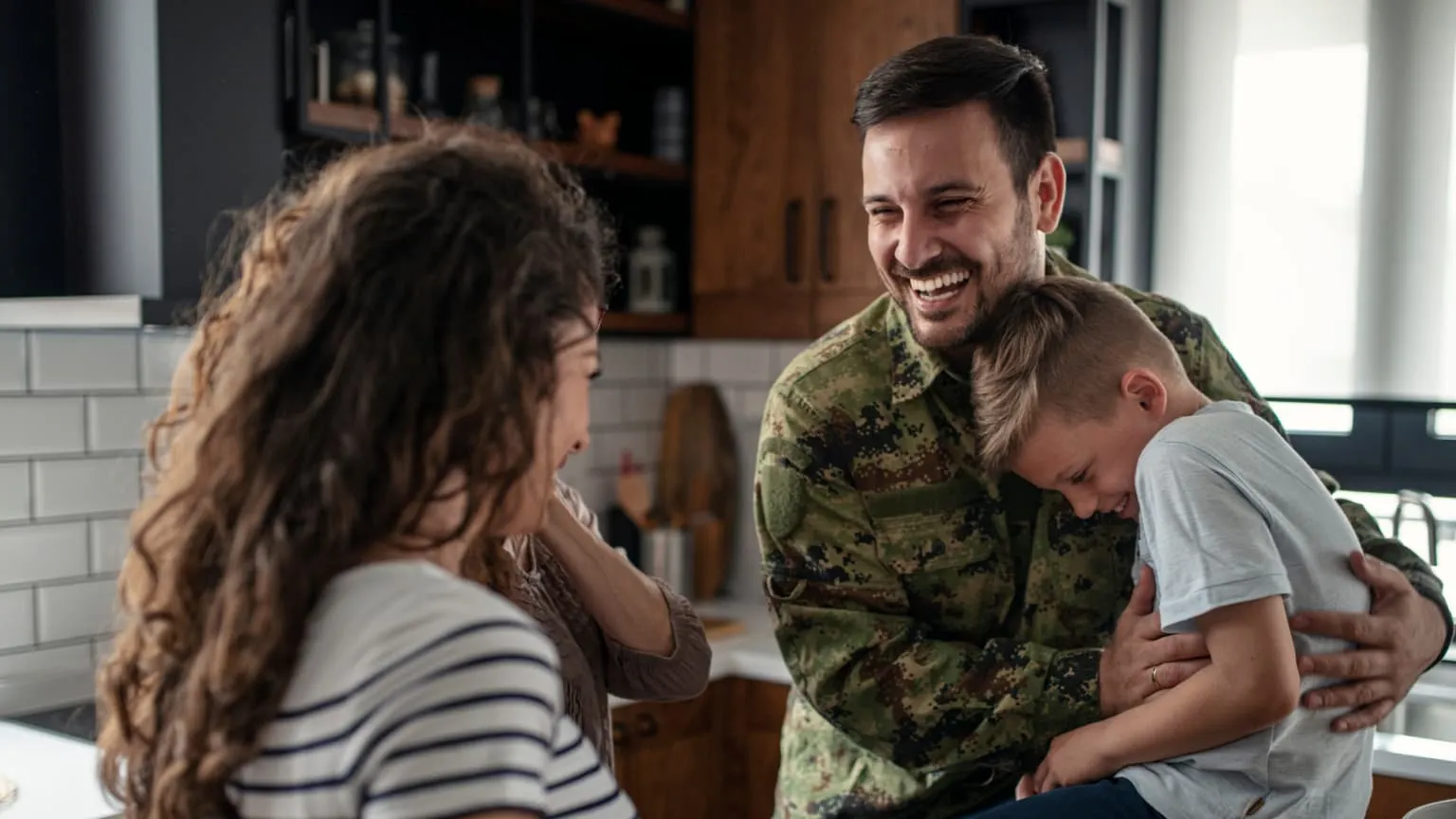 With lower interest rates than conventional loans, no down payment and a little red tape, VA home loans can help veterans, military members and some military spouses purchase or update a home.
What is a VA loan?
A VA loan is a type of mortgage that's guaranteed by the United States Department of Veterans affairs. VA loans provide eligible US military service members, veterans and surviving spouses with a range of programs to help them purchase, build or repair a home.
How do VA loans work?
The standard VA loan limit for most counties is $510,400 as of 2020. VA lenders are able to offer borrowers more favorable finance terms, such as a competitive interest rate, comparable closing costs and the ability to refinance the funding fee. The loan itself is provided by qualified lenders such as banks and mortgage companies, and you still have to meet credit and income requirements to qualify.
All VA loans involve a feature called an entitlement. An entitlement is the dollar amount that the VA will guarantee to the lender in the event you default on your loan. While it varies by lender, many are willing to loan up to four times the amount of your entitlement.
What VA programs are available?
VA loan programs include:
Purchase loans and cash-out refinance. A purchase loan helps you buy a home without making a down payment, and a cash-out refinance enables you to take cash out of your existing home equity — similar to a home equity line of credit (HELOC) — to pay for things such as debt or home repairs. To qualify for these programs, you must have good credit, enough income to service the loan and a valid Certificate of Eligibility (COE).
Loan refinancing. An interest rate reduction refinance loan (IRRRL) can help you lower your interest rate and monthly mortgage payments by refinancing your existing VA loan.
Native American Direct Loan (NADL) Program. The NADL is available to Native American veterans, which helps them purchase, construct, repair or refinance a property on Native American trust lands. You must have a valid COE to qualify.
Housing grants. If you have certain disabilities associated with your military service, you may be able to buy or modify accessible housing with a Specially Adapted Housing (SAH) or Special Housing Adaptation (SHA) grant offered by the VA. Read more about disability requirements on the VA website.
VA loan requirements
To be eligible for a VA loan, you must have sufficient credit and income and a valid COE. You must have served a minimum of 90 consecutive days during wartime, 181 consecutive days during peacetime, or six years in the National Guard or Reserves. The property you want to buy must be for your own personal occupancy.
VA mortgages are available for:
Veterans
Active-duty military personnel
National Guard or Reserves members
Surviving spouses of service members who died while on active duty or from the result of a disability during service
Credit score requirements
While the VA doesn't set an official minimum credit score, most lenders who offer VA loans will. It varies by lender, but you'll generally need a credit score of at least 620 to qualify.
Costs and fees
Costs associated with a VA loan include:
VA funding fee. The VA funding fee helps to fund the VA loan program. The fee varies based on loan type and down payment. If you're taking out your first VA loan, the funding fee is 2.3% of the borrowed amount as of 2020. If you've purchased another home through the VA before, the fee increases to 3.6%. It's possible to reduce this amount by putting at least 5% down on the home.
Origination fee. The origination fee for VA loans is capped at 1% of the loan amount.
Appraisal fee. You'll need to have the home appraised by a VA appraiser. Rates vary by state, but generally cost between $400 and $700.
Discount points. Some lenders will let you pay money upfront in order to reduce the interest rate on your loan.
Other lender and third-party fees. Before you close on your loan, you'll receive a closing disclosure that goes over all of the additional fees associated with the loan.
Pros and cons
Pros
No down payment. Assuming the sale price does not exceed the appraised value, you won't be required to make a down payment for the loan, which helps you minimize upfront costs. This is a plus for first-time homebuyers.
No mortgage insurance. VA home loans don't require you to take out private mortgage insurance (PMI) — a fee added to mortgages with down payments of less than 20% as extra insurance to protect lenders. Your VA loan is backed by the government, so you don't need to pay for extra insurance.
Prepay without penalty. The participating lender can't charge you a penalty fee if you decide to pay off the loan early, which gives you extra flexibility and lets you make more than the minimum payment on your mortgage. Pay down your home early and save on interest fees.
Easier qualification. The VA allows higher debt-to-income ratios than many traditional lenders, which makes it easier to qualify even if you have a lower credit score.
VA support. VA provides support to veteran borrowers who experience financial difficulty, which means you can benefit from VA assistance if you default on your payments.
Cons
Fees. Although the cost of a VA loan is generally lower than other types of mortgage products, you'll still need to pay fees such as the VA funding fee, which goes to support the program for other veterans. Surviving spouses and veterans receiving disability or retirement compensation are exempt from the VA funding fee.
How to apply for a VA loan
For purchase loans, cash-out refinance and NADL programs, you can apply through the participating lender. For interest-rate reduction refinance loans, you don't have to access a COE and can use the VA email confirmation process instead. Finally, for adapted housing grants, you can apply either through the VA website or by completing the application form and lodging it at your local Regional Loan Center.
To apply for a VA loan through a participating lender:
Contact the lender. You'll need to contact a lender that participates in the VA program to get prequalified. During this stage, you can discuss your borrowing needs with the lender and get an estimate on how much you can afford to borrow.
Request a Certificate of Eligibility (COE). The COE verifies that you satisfy the eligibility criteria for the VA loan. To obtain a COE, you can apply with your lender, by mail or online through the VA benefits portal. For interest-rate reduction refinance loans, you don't have to access a COE and can use the VA email confirmation process instead.
Purchase agreement. After you've obtained the COE, contact a real estate professional to obtain a purchase agreement. You must ensure that the purchase sales agreement contains a unique VA Option Clause. You may want to include a clause that allows you to cancel the contract without penalty. For adapted housing grants, you can apply through the VA website or by completing the application form and sending it to your local VA Regional Loan Center.
Apply for the VA loan. Your lender will be able to help you complete the loan application and gather the required documents, such as bank statements, to complete the application. Once you've completed the application, the lender will set up a VA appraisal and review all the documentation to decide if the loan should be offered.
Close on your new property. The lender will select an attorney to organize the closing and transfer the property to you.
What documents do I need to provide?
If you'd like to apply for a VA loan, you'll typically need proof of your veteran status and:
W-2 forms. Recent copies of your W-2 statements confirming your gross household income.
Assets. Documentation of any assets you have, such as checking or savings accounts. You might also need to catalog your liabilities.
Certificate of Guarantee. Evidence of your DD Form 214, also known as your Certificate of Release or Discharge from Active Duty, Report of Separation, or Certificate of Guarantee form. Service members receive this form after being discharged from duty.
How do I compare VA loan lenders?
Compare VA loan lenders based on:
Rates. Like conventional loans, VA loans have interest rates that will vary from lender to lender.
Closing costs. Compare all of the closing costs. While VA guidelines put a cap on some closing costs, they'll still vary from one lender to the next.
Reviews. Check customer reviews on sites like the Better Business Bureau (BBB) and Trustpilot to learn more about how current and past customers feel.
Bottom line
VA loans can help qualifying veterans, military service members and spouses get a home with a competitive interest rate and no down payment. But if you don't qualify or if you need a loan with a higher limit, compare other mortgage types.
Frequently asked questions
Recent VA articles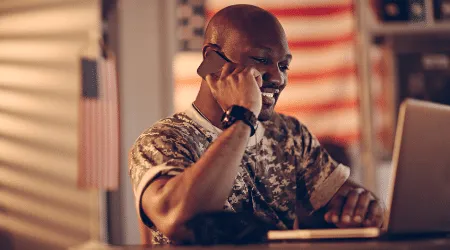 Accelerate your journey to homeownership by getting preapproved for your VA loan.
Read more…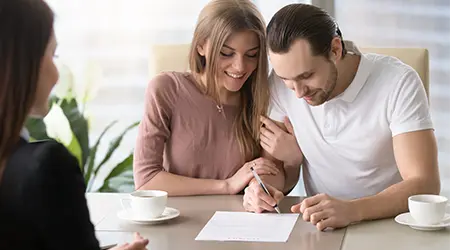 Discover your options and the potential risks of refinancing.
Read more…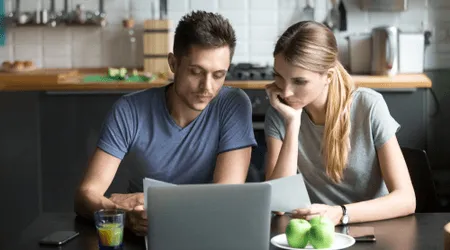 Which of these two government-backed loans is right for you?
Read more…
More guides on Finder