Finder is committed to editorial independence. While we receive compensation when you click links to partners, they do not influence our opinions or reviews. Learn how we make money.
Compare prepaid cards
You won't have to worry about getting a credit check or paying interest.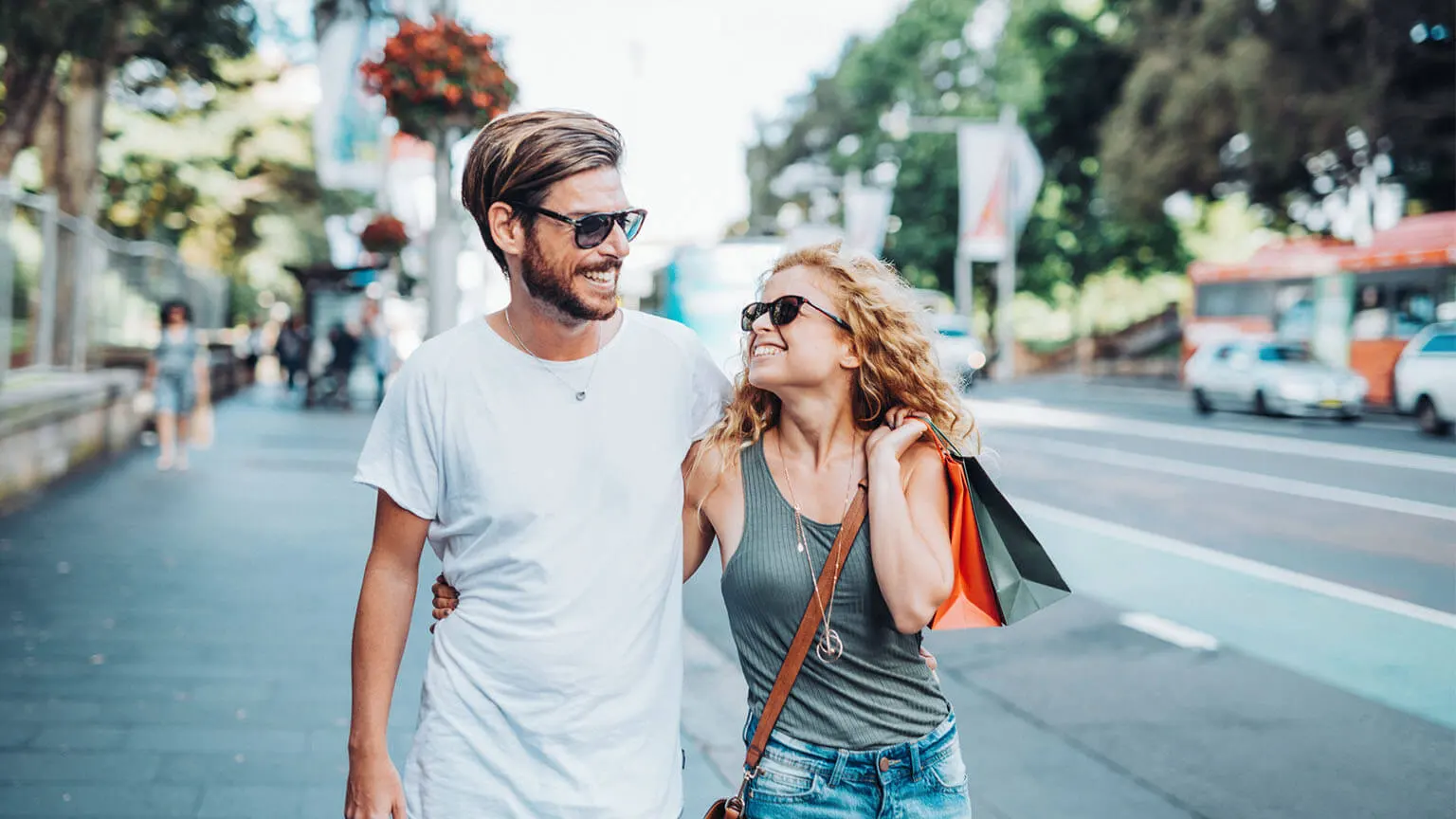 Prepaid cards allow you to make purchases and withdraw cash at an ATM. But are they the right option for you? Our guide to prepaid cards provides a breakdown of the benefits, cons and fees, so you can learn the limits and how to compare your options.
Our top pick: Greenlight
Greenlight is the prepaid debit card for kids that parents manage from their phones with flexible parental controls.
Allowance payouts
Usage notifications
Parent-paid interest
Compare prepaid card offers
45+
prepaid cards reviewed
Some of the top prepaid card providers we compare
How to compare prepaid cards
Here are some factors you should consider when you're comparing prepaid cards:
Features. Some prepaid cards come with the same basic features offered by checking accounts. For example, you may be able to use online bill pay, mobile check deposit or direct deposit. As you compare prepaid cards, see how the features stack up against each other to choose the one that will most closely fit your needs.
Cost. Prepaid cards are notorious for high fees. You'll probably have a hard time finding a card that doesn't charge any fees, but look for one that will allow you to avoid at least some of the fees. Some prepaid cards charge a monthly fee, but will waive the fee if you set up a direct deposit or make a certain number of transactions on the card each month.
Ease of loading. For the card to be functional, you need to be able to reload it when you need to. For example, if your job pays via direct deposit, a prepaid card that allows direct deposit is best, ideally if the feature is free. If you tend to be paid in cash, choose a prepaid card with convenient cash reloading options.
Ease of making withdrawals. If you have your pay direct deposited onto the card, it may leave you without cash. Prepaid cards typically come with the ability to withdraw cash from an ATM, but this isn't a free service. Pay attention to the fees you'll pay for ATM withdrawals and whether the prepaid card has any in-network ATMs near you. Using an in-network ATM will let you at least avoid ATM fees charged by the card issuer. You may still have to pay a fee to the ATM owner. Look for a prepaid card with a large network of ATMs to increase the range of withdrawal options available to you.
How do prepaid cards work?
A prepaid card is a safe alternative to cash. You add money to the card beforehand, then use it to make purchases online and in-person — just as you would a debit or credit card.
But unlike a credit card, you use the funds in real-time, so there's no balance to repay and your credit isn't affected. And unlike a debit card, you can't overdraw on your account. If you don't have enough money to buy something, the transaction is automatically declined.
Types of prepaid cards
Prepaid cards come in all shapes and sizes. Here's an overview of common ones you may find:
Prepaid debit card
Prepaid gift card
Prepaid travel card
Prepaid business card
Best for
Anyone who can't get a bank account, needs help budgeting or has poor credit
Anyone who wants an alternative way to gift cash
Travelers
Small business owners who don't qualify for a business credit card
How to purchase
Issued by

Payment networks — Visa, Mastercard, American Express
Banks

Payment networks — Visa, Mastercard, American Express
Banks

Payment networks — Visa, Mastercard, American Express
Banks

Fees
Many — varies by provider
One-time purchase fee
Many — varies by provider
Many — varies by provider
Who are prepaid cards best for?
While prepaid cards are a good choice for people who can't get approved for a credit card or traditional checking account, they could also be right for you if any of these situations apply:
You don't want to pay checking account fees. Many checking accounts charge a monthly fee that can be waived only if you meet certain criteria. You may be able to lower your monthly bank fees by switching to a prepaid card.
You want a way to control your spending. Knowing you can only spend what's available on your prepaid card can force you to keep your spending under control. You can also use your card to manage different aspects of your budget by loading only what you've allocated for that expense — $300 for groceries or $500 for gas, for example.
You want to help your child learn to spend money responsibly. You can open a prepaid card for kids or a prepaid card for teens to teach them how to spend money electronically without the risk of getting into financial trouble. You can monitor their spending and load their card with additional funds as needed.
You're traveling and concerned about security. If you're jet-setting to a place that's known for debit or credit card fraud, a prepaid card can be a great way to protect your main accounts from potentially harmful activity.
You're expecting a tax refund. Many online tax preparation software companies let you get your tax refund via a prepaid card, which can be a great option if you don't have a bank account but still want to get your refund direct deposited. H&R Block uses the Emerald Prepaid Mastercard and others use Netspend prepaid card.
Back to top
Benefits of using a prepaid card
Prepaid cards offer several potential benefits for consumers:
No overdraft fees. Banks charge overdraft fees whenever you make a purchase that exceeds the balance in your checking account. These expensive fees can drain your bank account and leave you with a negative balance. With a prepaid card, you can't spend more than you have available, which means you won't face overdraft fees. Some people opt for a prepaid card even when they're able to get a checking account, simply for the ability to avoid overdraft fees.
You'll pay no interest. Because you can't carry a balance on the card, you won't be subject to expensive interest charges as you would be with a credit card.
You won't go into debt. Credit and debit cards both carry the potential for getting into debt. You create debt the instant you use a credit card because you have to repay the purchases you've made. Debit cards won't automatically create debt, but if you overdraft your account, you've created debt. Prepaid cards eliminate this risk.
You don't have to put all your funds at risk. You can load a prepaid card with a limited amount of funds and use the card for a specific purpose. For example, you might use a prepaid card when you're traveling internationally so your checking account or credit card is not at risk of fraud or theft.
You can build good spending habits with less risk. Young adults or parents of teenagers may consider a prepaid card for "practice" using a traditional credit card before graduating to the real thing. Using a prepaid card can instill discipline and good spending and payment habits that will prevent future financial problems.

Back to top

Common fees to expect with prepaid cards

Many prepaid cards have fees. You could spend hundreds of dollars each year in fees if you're not careful about how you use your card. These are some of the most common fees you'll find with prepaid cards.

Card purchase fee. Many prepaid cards charge an initial purchase fee, particularly if you purchase the card from a retail location. Some cards are free when you order online.

Monthly fee. Most prepaid cards charge a monthly fee simply for having the card. You may be able to have the monthly fee waived if you meet certain criteria, like make a minimum number of transactions on the card or have a direct deposit set up for your card.

Reload fee. Adding money to your prepaid card isn't free. You'll typically have to pay a fee when you add cash to your prepaid card. Electronic deposits and direct deposits may be free.

ATM fee. Withdrawing money from an ATM comes at a cost. You may face an ATM fee from your card issuer and the ATM owner.
Balance inquiry fee. This fee may be charged whenever you need to call your card's customer service to find out your current balance. You may be able to check your balance for free online or via a smartphone app.

Statement fee. If you need to receive a paper statement, you'll have to pay a fee for the convenience. Monitoring your transactions online is typically free.

Back to top

What to watch out for with prepaid cards

As with any financial product, it's important to use prepaid cards wisely. There are some potential pitfalls to watch out for.

No ability to build credit. While it's a plus that you can get a prepaid card without going through a credit check, it's also a drawback that the card won't help you rebuild a bad credit score. Since prepaid cards aren't a credit card – you're not demonstrating an ability to borrow and repay responsibly – they won't help your credit score. See our guide on secured credit cards if you need to rebuild your credit.
High fees. Some prepaid cards have complex fee structures. When you're shopping for a prepaid card, look for one that will allow you to minimize the fees you pay. Otherwise, you could end up having your funds allocated to unnecessary fees that you could avoid by choosing a different prepaid card.
Reload limits. Watch out for cards that limit the amount you can load onto the card. Your card may have several different load limits. For example, there may be a limit on daily cash reloads, daily direct deposit load, and a total limit on the amount you can have loaded onto your card at any time.
Withdrawal and spend limits. In addition to reload limits, many prepaid cards limit the amount you can withdraw from an ATM or bank teller in a single day. A card may also have a daily spend limit. Examine the limits for the cards you're considering and make sure they fit with your regular habits.
Cards that aren't protected by the FDIC. The Federal Deposit Insurance Corporation (FDIC) covers deposits in certain bank accounts up to $250,000, but this doesn't automatically include prepaid cards. If you load funds onto a card that isn't covered by the FDIC, you could lose all your money if the bank that issues your card fails.
Declined charges. While you won't face overdraft fees for transactions that would put your account in the negative, your card will be declined for transactions that exceed the amount available on your card. To avoid embarrassment at the register, check your balance to confirm you have enough funds to cover your transaction before you swipe.
Some merchants may not accept prepaid cards. Some hotels and car rental agencies do not accept prepaid cards. Others may require a credit check or additional documentation before allowing you to use a prepaid card. You may have to pay a higher security deposit, which will leave a portion of your funds unavailable until the transaction is complete.
Cards without fraud protection. Checking accounts, debit cards and credit cards all come with protection from fraudulent transactions. Unfortunately, prepaid cards don't always have the same protection. That means you can't get your money back if a thief steals your card and drains your funds. You also may not have protection for damaged online orders or billing errors. Look for a prepaid card that does have fraud protection so you know your money is safe from fraudulent or unauthorized transactions.

Back to top

Where can I get a prepaid card?

You can purchase most prepaid cards online or from major warehouse stores and drug stores like Walmart or CVS. There's no application process, though you may be able to register your card online to get a card with your name on it and to receive additional features.

But choosing a card in-store at the register may not give you time to digest all the fine print. Shopping online for a prepaid card will give you a chance to check out the fees and terms of each card. While the terms may be confusing, it's important to read through them so you understand what charges you'll potentially face with the card and how you can avoid as many fees as possible.

Back to top

What should I do after I receive my prepaid card?

After you purchase your card, make the most of it by following these steps:

Load the card with money. Most cards offer a variety of options for loading funds onto your card. You may be able to: load cash at a participating retailer, transfer funds from another account, deposit a check with your mobile phone, or have your pay direct deposited onto your card.
Make purchases anywhere you'd use a credit or debit card. Making purchases with a prepaid card is as simple as using any other payment card. Swipe your card at the register or enter your card information for online purchases. Some prepaid cards let you pay bills online or transfer funds to another person.
Reload the card once you've spent the balance. Each purchase reduces the balance available on your card. Once you've spent all the funds you've loaded onto the card, you'll have to reload more. You don't have to wait until your card is empty to reload, but your card may be subject to a maximum load amount.

Frequently asked questions

Back to top
Read more on this topic