Ask an expert: What is the #1 factor to consider when choosing a life insurance company?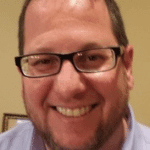 David Meltzer
CEO East Insurance Group
You want to go with companies that are financially capable. You're likely expecting to be with them for the long-term, so you'd want to make sure they're capable of providing for you financially in times of need. They should be able to withstand the volatility and unpredictability of financial markets.

You'll know this by looking at a company's financial strength ratings posted on AM Best.

Also, keep in mind your initial price quote may change once your policy has been written up. Your safest bet would be to compare multiple quotes and then assess what would be best for you.