Finder is committed to editorial independence. While we receive compensation when you click links to partners, they do not influence our content.
SBA Loan Finder
Get lower rates with this government-backed program — if you can qualify.
Editor's choice: Biz2Credit business loans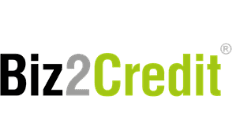 Low starting APR of 4%
Transparent about minimum and maximum costs
Options for high-risk businesses
Check eligibility
The Small Business Administration (SBA) loan program is one of the most popular types of business financing — and for good reason. Thanks to government backing, they come with some of the lowest rates out there. But the strict eligibility requirements and long application also make them difficult to get.
What is an SBA loan?
An SBA loan is a small business loan that's backed by the government. If your business can't repay the loan, the government will cover up to 85% of the cost. This makes it easier for small businesses to qualify for funding.
The SBA also sets caps on loan amounts, interest, fees, requirements and terms, making it a low-cost option for small businesses. Here's how SBA loans generally work:
Loan amounts: $50,000 to $5.5 million
Loan terms: Up to 25 years
Interest rates: Up to 11%
Guarantee fee: 0% to 3.75%
Turnaround time: 2 weeks to over 3 months
How to qualify for an SBA loan
You can generally qualify for an SBA loan if your business:
Is for-profit
Located in the US
In an eligible industry
Meets the SBA's small business size standards
Tried and failed to get funding elsewhere
Its owners have invested equity
Additional criteria might apply depending on the program and lender. Make sure your business meets all criteria by reading our guide to SBA loan requirements.
Should I get an SBA loan?
Take our quiz to find out if an SBA loan is the right choice for you:
Find an SBA loan from top providers
What types of SBA loans are available?
Choose from one of these 11 SBA loan programs:
SBA 7(a) loans
Maximum amount: $5 million
Maximum interest rate: 9.5%
Terms: 5 to 25 years
Percentage guaranteed: 75% to 85%
SBA guarantee fee: 0.25% to 3.75%
Uses: Working capital, refinancing debt, equipment, fixtures, renovations, inventory, starting a business, buying land or buildings, construction, expansion
The SBA 7(a) loan program is by far the most popular. While it's easier to find lenders that offer them, they're also more competitive.
The standard 7(a) loan doesn't have any additional eligibility requirements, though your lender might. You might have to back your loan with collateral, depending on how much you borrow. And you'll also need to provide a personal guarantee and down payment of around 20%.
SBA Express loans
Maximum amount: $350,000
Maximum interest rate: 11.25%
Terms: 5 to 25 years
Percentage guaranteed: 50%
SBA guarantee fee: Up to 3%
Uses: Working capital, refinancing debt, equipment, fixtures, renovations, inventory, starting a business, buying land or buildings, construction, expansion.
SBA Express loans are a smaller version of standard 7(a) loans that you can get fast — the SBA takes just 36 hours to give a decision. It also has a reduced amount of paperwork, making it a better choice for businesses that don't have months to wait for financing. You can use the funds for just about any purpose, including working capital and real estate.
The SBA also offers an Export Express loan of up to $500,000 for small businesses involved in international trade. Rates and terms are the same. However, the SBA guarantees up to 90% of Export Express loans and can process the application in as fast as 24 hours.
SBA 504 loans
Maximum amount: $5.5 million
Maximum interest rate:

CDC portion: Typically 3% to 4%
Bank portion: 11%
Terms: 10 to 25 years
Percentage guaranteed: 30% to 40%
SBA guarantee fee: 0.5%
Uses: Real estate and equipment
Also known as 504/CDC loans, this program is specifically for businesses looking to expand. It works a little differently than your typical SBA loan because they actually come from two lenders: a community development corporation (CDC) and a third-party lender (often a bank).
CDC loan. Ranges from 30% to 40% of the project and is entirely backed by the SBA.
Third-party loan. Isn't backed by the SBA and must be at least 50% of the project cost.
It also has additional eligibility requirements and size standards. This program is only open to established businesses, so startups need to look elsewhere.
SBA CAPLine
Maximum amount: $5 million
Maximum interest rate: 9.5%
Terms: 5 to 10 years
Percentage guaranteed: 75% to 85%
SBA guarantee fee: 0.25% to 3.75%
Uses: Working capital, filling a contract, real estate, construction
The SBA CAPLine program offers both revolving and fixed lines of credit to small businesses. It works a lot like a 7(a) loan when it comes to rates, terms and fees. However, there are four CAPLine programs that restrict how you can use your funds and who qualifies:
Seasonal CAPLines. Financing to prepare for a seasonal increase in sales.
Contract CAPlines. Funding to fill a contract.
Builder's CAPLines. Financing for a real estate or construction project.
Working Capital CAPLines. Financing for businesses that are struggling with a short-term slump in sales.
SBA microloans
Maximum amount: $50,000
Maximum interest rate: 7.75% to 8% above lender's cost to fund
Terms: Up to 6 years
Percentage guaranteed: None
Guarantee fee: None
Uses: Working capital, equipment, supplies and other startup costs — except real estate; some lenders also offer debt refinancing
The SBA microloan program is designed to offer startup funding and support to small businesses. It particularly focuses on women, low-income, veteran and minority entrepreneurs.
Unlike other SBA programs, there's no guarantee. Instead, the SBA lends money to nonprofit lenders at a discounted rate, which they pass on to borrowers. You can often find these loans at community development financial institutions (CDFIs) and microlenders.
SBA Community Advantage loans
Maximum amount: $250,000
Maximum interest rate: 10.75%
Terms: Up to 25 years
Percentage guaranteed: 75% to 85%
SBA guarantee fee: 0.25% to 3.75%
Uses: Working capital, refinancing debt, equipment, fixtures, renovations, inventory, starting a business, buying land or buildings, construction, expansion
The SBA Community Advantage program is a pilot set to either expire or get extended on March 31, 2020. Its aim is to promote economic growth in underserved areas and markets. Community Advantage lenders tend to overlook factors like poor credit or low revenue as long as your business benefits an underserved area.
These loans are only available through mission-driven lenders like CDCs and CDFIs. To find a lender near you, reach out to your local SBA office.
SBA disaster loans
Maximum amount: $2 million
Maximum interest rate: 4% — or 8% for businesses that can find funding elsewhere
Terms: Up to 30 years
Uses: Covering costs of rebuilding after a natural disaster that insurance doesn't cover, economic loss if an employee is called on active military duty
The SBA disaster loan program is unique in a few ways: It's the only loan program that the SBA directly funds, and it's available to both business and homeowners. It's designed to help people recovering from a natural disaster like a hurricane or flood, and also provides funding for businesses that employ military reservists on active duty. You can apply for a disaster loan through the SBA website.
SBA Paycheck Protection Loans
Maximum amount: $10 million
Interest rate: 1%
Term: 2 or 5 years
Uses: Eligible salaries and payroll costs, lease payments, utility expenses, interest rates on mortgages
The Paycheck Protection Loan program is designed to help small businesses, nonprofits, independent contractors and sole proprietors weather the coronavirus outbreak. Loan amounts go up to $10 million with a fixed 1% interest rate for all borrowers — though it's possible to have up to 100% of the loan forgiven if you spend it on qualifying expenses.
If your loan isn't completely forgiven, PPP loans made before June 5, 2020 have a term of two years. You can work with your lender to extend the term to five years. PPP loans made on or after June 5th will have a term of five years.
The deadline to apply for the program has been extended to August 8, 2020. Check out our guide to applying for the Paycheck Protection Program to learn more.
More SBA loan programs to consider
| | | | | | |
| --- | --- | --- | --- | --- | --- |
| | Similar to the 7(a) program but with a lower maximum amount. | | | | |
| | General-use business loans with no guarantee fee for majority veteran-owned small businesses. | | | | |
| | General-use financing for businesses actively involved in international trade or hurt by competition from imports. | | | | |
| SBA Export Working Capital Program | Short-term working capital for exporters backed by invoices or other business assets. | | | | |
How to choose the right program
Find the right program for your business by asking yourself the following questions:
What do I need the loan for? Look for a program that specializes in your funding needs — like a 504 loan for real estate and CAPLines for seasonal working capital.
How much do I need to borrow? Different programs specialize in different funding amounts. Look for one with a maximum that fits your range.
How quickly do I need the funds? Small-dollar loan programs often have a faster turnaround.
How much can my business afford to pay each month? Use our SBA loan calculator to make sure a program's loan amounts, interest and terms fit your budget.
Can I qualify? Make sure your program doesn't have any additional requirements that you don't meet.
Where can I get an SBA loan?
Generally, you can get an SBA loan from any type of lender. However, you might want to work with a certified or preferred lender, which both offer a more streamlined application process.
Certified lenders
Lenders that participate in the SBA's Certified Lender Program (CLP) have some experience and meet certain SBA standards.
The SBA expedites applications from certified lenders by reviewing its credit decision rather than underwriting the loan itself. For a 7(a) loan, this means cutting the underwriting process down to three days instead of the standard five to 10 business days.
Preferred lenders
Lenders that participate in the SBA's Preferred Lender Program (PLP) have the most experience working with the SBA and meet even more rigorous standards than certified lenders.
Preferred lenders have the authority to underwrite and set eligibility standards without having the SBA review the application. For 7(a) loans, the SBA can give approval in as fast as 24 hours.
Lenders for special financing programs
A few SBA programs only offer financing through specific types of lenders:
SBA 504 loans. You need to apply through a bank or online lender and a certified development company (CDC).
SBA Community Advantage and microloans. These are only available through a community-based lender like a local bank, credit union or CDFI.
Not sure where to start? Try a connection service
Connection services can help you find an SBA preferred lender that your business can qualify with if you don't know where to go first. Some like SmartBiz also provide loan packaging services to cut down on even more of the time it takes to apply for a loan.
How do I apply for an SBA loan?
Follow these steps to apply for an SBA loan:
Check if you qualify. Make sure you meet all the basic SBA requirements.
Choose a program. Look for a program that fits your budget and offers the funding you need to cover your costs.
Compare lenders. Preferred and certified lenders offer the fastest turnaround, but compare all options to make sure you find the right fit.
Compile your paperwork. Coordinate with your lender to figure out what documents you need to provide.
Complete the application. Fill out the application form that your lender provides.
Complete additional forms. The SBA requires borrowers to fill out several forms that provide details about personal assets, criminal records and more.
What documents do I need to apply?
Prepare to submit all or some of these documents when you apply for an SBA loan:
A detailed list of how your business will use the loan
Financial projections for the next one to three years
Cashflow statement
Current profit and loss (P&L) statement
Current balance sheet
Two years of business tax returns
Two years of owner tax returns
Owner financial statements
Owner resumes
Business plan – including an overview and history
Proof of ownership
Business licenses and leases
Business debt schedule
Information about other businesses you own
SBA loan forms
You might need to submit some or all of the following forms:
SBA loan alternatives
Not sure you can qualify? Need funding fast? Consider one of these alternatives:
Bank loans. Banks tend to offer similar rates and loan amounts as an SBA loan. While they often have tough revenue and credit requirements, they aren't as strict as the SBA.
Online loans. Online lenders can get you money in a matter of days, often with minimal paperwork. But they tend to come with higher rates.
Microloans. If you're looking to finance a startup, it might be easier to qualify for a small-dollar loan with a microlender.
CDFI loans. CDFIs tend to offer more competitive rates to small businesses that might not otherwise qualify for funding.
USDA loans. If you're in agriculture or operate in a rural area, the USDA might offer funding more suited to your needs
Bottom line
It's hard to beat SBA loan rates and terms. But make sure you have the time to apply and meet the eligibility requirements.
Get started on your search for an SBA loan by checking out our list of the best SBA lenders. Or, research your other options with our guide to business loans.
Frequently asked questions
Read more on this topic