Finder is committed to editorial independence. While we receive compensation when you click links to partners, they do not influence our opinions or reviews. Learn how we make money.
What is a certificate of deposit?
Lock away your savings at higher rates than your typical account.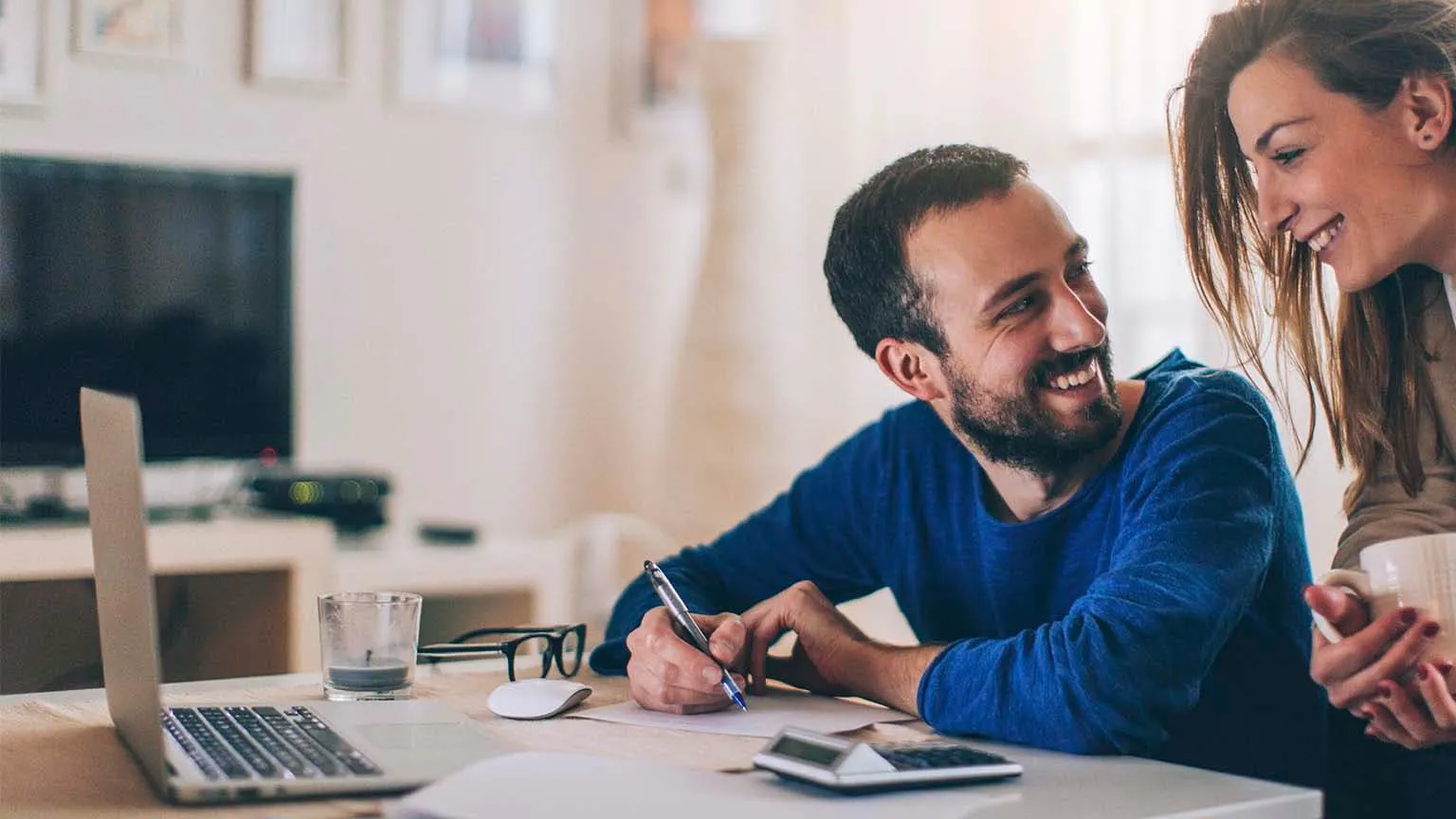 A certificate of deposit (CDs) is for savers who want to dive into investments without any risk. They're short- to long-term investments designed to help you reach your financial goals faster. But not all savers are the same, and neither are all CDs. By learning how to compare CD rates, you're bound to find the competitive interest rates and terms that suit the savings objectives you've set for yourself.
What is a CD?
A certificate of deposit is a type of savings account that comes with fixed interest rates and set maturity terms. You agree to your institution's advertised rate when you open your CD. But you can't easily access your money until the term expires. Many banks offer terms of six months to five years or more. But locking your money away is often worth the higher interest rates you're unlikely to find with other accounts.
CDs are safe tools that can jump-start your savings. But if you find yourself needing to withdraw your money before the term is over, you face penalties that can equal the interest you've gained over three months or more.
After your CD term ends, you can often choose to reinvest a portion or all of your money into another certificate of deposit or withdraw your balance.
Types of CDs
Here are nine different types of CDs you can invest your money in:
The pros and cons of investing in a CD
Compare the pros and cons of investing in a certificate of deposit to see if it's the right move for you.
The pros
Guaranteed returns. When you invest your money in a CD account, you'll get a guaranteed return when the deposit matures. You're also protected against any interest rate drops because your account's rate is locked in.
Attractive interest rates. CDs allow you to earn a better interest rate on your money than savings accounts do.
Plenty of choices. Banks and credit union all over the country offer CDs, giving you the ability to compare CD rates before choosing an account.
FDIC insurance. Just like most other bank accounts, CDs are usually insured by the FDIC up to its limits (normally $250,000 per person per bank).
The cons
If interest rates go up, you lose out. Even if the bank's interest rates rise while your money is locked away in a certificate of deposit, your rate stays the same.
It's hard to access your funds. If you want to access your funds before the end of the term, you'll need to give your bank advance notice and usually pay a fee.
Is a certificate of deposit right for me?
Here are some potential questions to ask yourself to determine if a CD is right for you:
Do I have an emergency fund in place? If you already have some type of rainy day fund, you can rely on it if you need money before your CD matures. If you don't already have one, consider putting three to six months' worth of expenses in a savings account before you open a certificate of deposit.
How much money do I have saved? You'll typically need at least $500 to $1,000 to open most CDs, although some banks may require deposits as low as $0 or as high as $10,000. For short-term CDs, it's okay to lock away smaller amounts of money — say $500 or more. But for long-term CDs, you'll get the most bang for your buck if you save up at least $1,000 before you open the account.
How soon will I need the money? Generally, you'll earn a higher interest rate the longer you lock your money away. If you'll need your money in less than a year, you might find higher rates with high-yield savings accounts than a three or six-month certificate of deposit.
Will I need to access my money before the CD term expires? If you know you won't need your funds until a specific date, a CD can be a great way to lock in a high interest rate. But if you're not quite sure when you'll need your money, you may want to use a CD ladder so you have frequent access to your money or skip using a certificate of deposit altogether.
Compare CD rates
You could find that a nontraditional or online bank offers more competitive interest rates.
Ask for unadvertised term deposit rates
Interest rates fluctuate often, and those for CDs are no exception. Despite advertising fixed certificate of deposit rates, many banks allow for some negotiation for a better deal — especially if you're rolling your matured account balance into a new CD.
As your CD nears maturity, speak with a bank representative about stronger rates on a new CD. If you're signing up for a new CD, ask if the bank is willing to negotiate the advertised rate.
How do I compare CDs?
To find a CD that best suits your needs and goals, compare your options across multiple financial institutions. See which banks offer the best interest rates for your chosen term, and weigh important factors like:
Interest rates. Ask how often interest is calculated and compounded. As rates can vary due to a range of factors, ensure that any APYs you're quoted relate to your chosen term, investment amount and interest payment frequency.
Available terms. If you're thinking about a big purchase in the next few years — like buying a home — focus on shorter terms that can free your cash for a hefty down payment.
Potential fees. You never know what life will throw at you. Ask about potential fees for early withdrawals, just in case you're unable to wait out the term.
Required minimums. Taking advantage of a CD is generally easy, but your bank could require $500 or more to get started.
Protections and management. Learn whether your deposit is protected by the FDIC, and ask about account management tools that allow you to check on your balance over your term.
Options at maturity. Know what to expect when your term ends, including whether reinvesting your balance into another certificate of deposit comes with stronger interest rates.
Know what's in store for your money with the help of a CD calculator
Find the best CD rates by term length
Ho do I earn interest with a CD?
A CD gives you a fixed interest rate in return for investing your money for a fixed amount of time. For example, if you opt for a 12-month CD, you lock away your funds for one year and you can't withdraw the money. In return, your bank awards you a competitive interest rate that's traditionally higher than a savings account.
You can elect to receive interest payments monthly or all at once after your CD reaches maturity. You can often elect which US bank account you'd like to receive your interest payments into.
Is a certificate of deposit taxable?
Yes, you're required to pay taxes on the interest you earn. Like traditional savings accounts, the interest your CD attracts is reported to the IRS. Your bank will send Form 1099-INT for any account for which you've earned at least $10 in interest.
The interest you earn is taxed at the same marginal tax rate that applies to the rest of your income. If you receive interest after your CD reaches maturity, you'll claim the interest in the financial year that your account matures and you receive your interest.
Explore ways to compare savings accounts based on your tax situation
Certificate of deposit alternatives
A CD isn't your only option when it comes to saving money. A savings account, treasury bond or money market account may make more sense based on your needs and goals.
Bottom line
If you have the time and money to lock away your savings for higher interest rates over a term of six months to five years or more, look into a certificate of deposit. These safe investment tools guarantee a return on your investment, though with a potential disadvantage of penalties and fees if you're not able to wait until your CD fully matures.
If you decide to open a CD, shop around for the best CD rates, features and fees from reputable banks and credit unions before signing up.
Common questions
Read more on this topic