First Internet Bank Regular Savings account review
Offers a competitive 0.4% APY on balances $10 million and under.
The First Internet Bank Regular Savings account offers a strong interest rate at 0.25% but comes with a small $2 monthly fee, which is avoidable when you keep a $1,000 account balance. It also comes with an ATM card, but only sole proprietors are eligible for it and if you qualify, all third-party ATM fees come out of your own pocket.
finder.com's rating: 3.8 / 5.0
★★★★★
$100
Minimum deposit to open
Details
Annual percentage yield (APY)
0.40% on balances of $0 to $10,000,000
0.25% on balances of $10,000,000+
Fee
$2 per month
To waive the fee
Or $1,000 average daily balance to avoid fee
Minimum deposit to open
$100
Minimum balance to earn interest
$0
Interest compounding
Daily
Monthly transaction limit
6
Fee per transaction over the limit
$5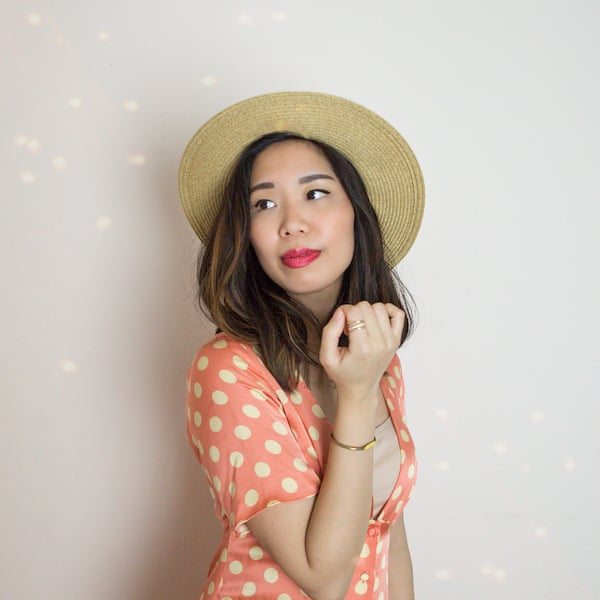 Review by
kimberly.ellis@findercrew.com
---
Kimberly Ellis is a writer at Finder. She hails from New York City with a BA from Queens College and a New York State teaching certificate. After teaching in both public and private schools, Kimberly decided to take the world by storm and dive into the media industry — where she covers everything from home loans and investing to K–12 education and shopping. She's also an aspiring polyglot, always in a book and forever on the hunt for the perfect classic red lipstick.
Expert review
The First Internet Bank Regular Savings account is best for sole proprietors because it's the only business entity that's eligible for an ATM card. But unless you use a free ATM, such as a Visa Plus ATM, you'll pay third-party ATM fees.
All small businesses — whether or not you're a sole proprietor — can still take advantage of its impressive 0.25% APY as long as you keep a balance of $10 million or less. Plus, the First Internet Bank Regular Savings account currently offers the same perks as its Business Money Market Savings account, but has a lower monthly maintenance fee and lower balance requirement to waive the fee.
How do I open a First Internet Bank Regular Savings account?
Enroll in a First Internet Bank Regular Savings account in eight steps:
Go to the provider's site and follow the steps to apply.
Choose Business in the top navigation bar.
Hover over Deposits to select Savings and CDs.
Hit Open an account.
Read and verify that you meet the eligibility requirements to open a new business account.
Select the product that you're applying for from the drop-down menu, and select Add to Cart and then Next.
Input your email and phone number.
Fill in your business' information and follow the instructions to finish the application.
Eligibility
Open the First Internet Bank Regular Savings account when you meet these requirements:
Legal US resident
At least 18 years old
Authorized signer that can open accounts on behalf of the business
US-based business
Required information
You'll need the following information and paperwork when you open an account:
Names and government-issued ID for each signer
Names of all beneficial owners — someone who has a minimum 25% ownership stake or makes significant managerial decisions in a company, such as the CEO
Legal docs for the business
2 benefits of a First Internet Bank Regular Savings account
Here are two distinct advantages of a Small Business Savings account:
Notable interest rate. Earn 0.25% APY on account balances at or below $10 million. Your rate drops to 0.25% APY on balances above $10 million.
Cash deposits. Although First Internet Bank is a digital bank, it allows you to deposit cash into any ATM that allows you to deposit money, such as Visa Plus ATMs. But your funds may be subject to a temporary hold by the ATM provider.
4 things to look out for
Despite its attractive APY, the First Internet Bank Regular Savings account has the following drawbacks:
Monthly fee. This account comes with a $2 monthly fee unless you have an average daily balance of $1,000.
Minimum opening deposit. You'll need to fund the account with at least $100 when you sign up.
ATM card. ATM access is only available to sole proprietors. Other business entities, including LLCs and corporations, aren't eligible for an ATM card. And unlike First Internet Bank's checking accounts, the First Internet Bank account isn't eligible for ATM reimbursements.
No physical branches. Getting assistance with your small business savings account is completely virtual through email, live chat and phone.
For businesses that want free ATM withdrawals, you'll need to shop around for another small business savings account.
First Internet Bank's ATM network and fees
Since First Internet Bank is an online-only bank, it doesn't have its own network of ATMs.
Instead, access your cash at any domestic ATM and First Internet Bank won't impose an ATM fee — but you'll be responsible for any fees from the ATM owner.
We spoke to a First Internet Bank customer representative who told us that a Visa Plus ATM is a free option for First Internet Bank customers.
Compare First Internet Bank Regular Savings with other business savings accounts
Use this table to see how other business savings accounts stack up against each other by comparing fees, interest rates and minimum opening deposits.
How do I deposit or withdraw my money?
First Internet Bank offers numerous ways to access your funds:
Funding options
ACH transfer
Wire transfer
Direct deposits
Remote check deposits
Paper checks mailed using its prepaid envelopes
Cash deposits to a deposit-accepting ATM
Withdraw options
ACH transfer
Wire transfer
ATM withdrawals for sole proprietors only
How to contact First Internet Bank about my savings account
Touch base with a First Internet Bank representative by:
Live chatting with a First Internet Bank Relationship Banker.
Calling 888-873-3424 weekdays 7 a.m. to 9 p.m. ET and Saturdays 9 a.m. to 3 p.m. ET.
Sending an email to bank@firstib.com
Sending a secure message on the First Internet Bank's Contact us page.
Savings account ratings
★★★★★ — Excellent
★★★★★ — Good
★★★★★ — Average
★★★★★ — Subpar
★★★★★ — Poor
We analyze top savings accounts and rate them one to five stars based on factors that are most important to you. These factors include: interest rates, monthly fees, minimum deposits, customer service and account features.