Finder is committed to editorial independence. While we receive compensation when you click links to partners, they do not influence our opinions or reviews. Learn how we make money.
Lamborghini Urus car insurance rates
Expect high insurance rates for this luxury SUV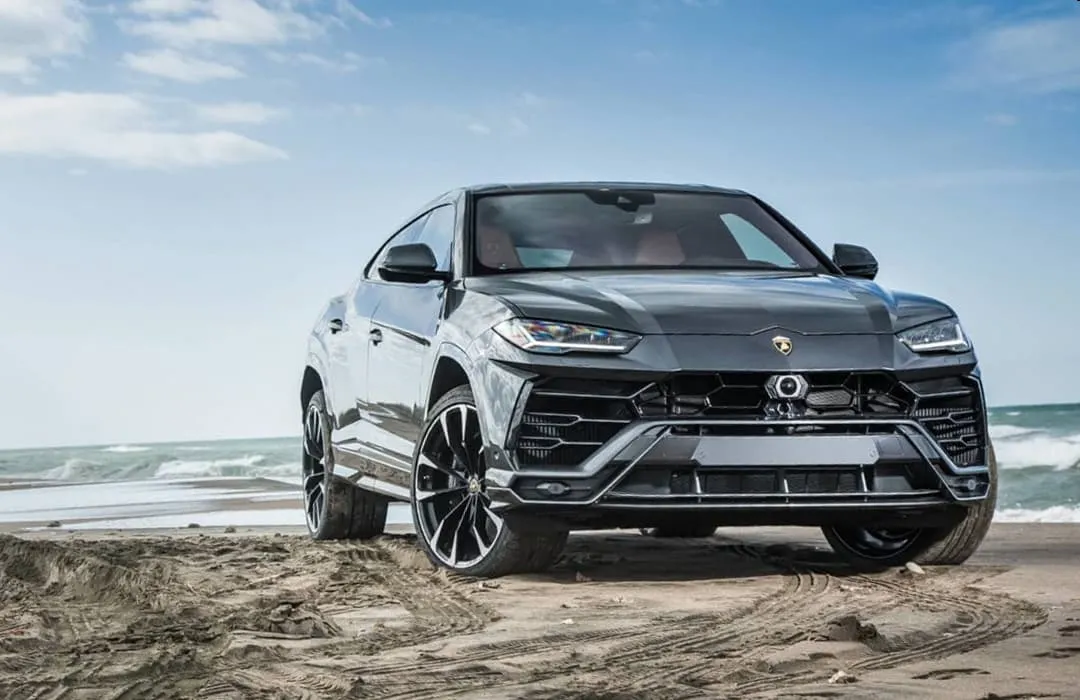 Compare car insurance quotes
Enter your ZIP code below and click Compare to see the cheapest rates in your area.
The Lamborghini Urus is an Italian-made SUV that landed in US showrooms in 2019. It's a luxury ride, so you can expect to pay a high premium to cover it.
The average cost of insuring a Lamborghini is $6,024 a year, or $502 a month. This is much higher than the national average of $1,300 a year.
Discover coverage that's broader than competitors, valuable discounts up to 30% off and perks like shrinking deductibles that reward no claims.
Broad coverage, including for custom car parts or ridesharing
Transparent pricing tools that help you buy within budget
Accident forgiveness on small claims or for staying claim-free
Stack a variety of discounts for multiple cars, autopay or homeownership
Compare car insurance for your Lamborghini Urus
How do I compare car insurance for the Lamborghini Urus?
Your rate reflects your driving profile, as well as the insurer's risk tolerance. Providers put their own emphasis on things like mileage and engine power.
For the Lamborghini Urus, the following factors affect your premium:
Body type. The car is a five-door crossover SUV. It's available in an all-wheel drive. With these specs, it's usually less expensive to insure than a sportier Lamborghini, but more than the average sedan.
Fuel. The Urus runs on premium gas and has a V8, 4.0L engine. You'll pay a higher premium to insure the powerful engine.
Theft rates. Generally, Lamborghini vehicles have low theft rates. Cars that are commonly targeted by thieves are more expensive to insure.
Maintenance. Since the SUV is assembled in Italy, it may be expensive or difficult to replace its parts in the US. Lamborghini has a solid warranty program for repairs and maintenance issues, though.
Coverage. The Urus is a luxury car, so it might be worth purchasing extra protection.
Insurer options. For this high-performance car, your best bet is a specialty insurer.
Warranty. Lamborghini covers the Urus with a three-year/50,000-mile basic warranty, or a three-year/unlimited mile powertrain warranty. This includes roadside assistance and corrosion services. To avoid doubling up on insurance coverage, check the details of your warranty.
Manufacturer offer or unique discount. The manufacturer isn't promoting any special offers or discounts at the moment.
Does the Lamborghini Urus qualify for discounts?
It depends on your provider, but you can usually save between 5% and 30% for buying a new car and adding sophisticated safety features.
With the Lamborghini Urus, you might get access to these car insurance discounts:
New car discount
Antitheft discount
Passive restraint discount
Why is insurance so expensive for the Lamborghini Urus?
The Lamborghini Urus has a high sticker price — and high insurance rates to match. As a foreign luxury car, it's expensive to repair or replace, and that raises the cost of insurance. And since it's a high-end car, most owners protect their asset by choosing more than the minimum liability coverage. The more coverage you add, the more you'll pay for insurance.
If you're under 25 years old or have a poor driving record working against you, insurers will most likely charge you an even higher rate.
How reliable is the Lamborghini Urus?
Before hitting the road, you want to know that the car is safe and reliable. While the Urus is outfitted out with a long list of safety features, its safety stats aren't available yet.
Safety. Like many luxury cars that have recently debuted in the US, the Urus hasn't undergone crash testing by the National Highway Traffic Safety Administration (NHTSA) or the Insurance Institute for Highway Safety (IIHS). However, Edmunds said the car has poor rear visibility.
Reliability. The Urus hasn't been ranked by US News. However, newer Lamborghinis are known for being reliable in general. The Urus also uses an engine type featured in more established and reliable cars, such as the Audi Q7 and Bentley Bentayga.
Recalls. To date, the Urus hasn't had any recalls, and no consumer complaints have been recorded. Since it's the first model of its kind, there aren't any previous reviews to refer to, either.
Bottom line
The Urus is on the pricey side to insure, but that's no surprise given it's a luxury car. The SUV comes with a three-year warranty and a suite of safety features, but Lamborghini doesn't offer loyalty discounts or cashback bonuses.
To drive down your rate, compare car insurance providers.
Get the cheapest quotes
Compare car insurance companies near you.
Your information is secure.
Frequently asked questions about the Lamborghini Urus
Read more on this topic