Nationwide savings accounts
Check out the savings accounts on offer from the world's largest building society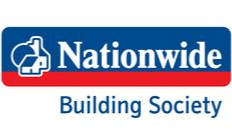 Take control of how you save your money with a Raisin UK account‎
Raisin UK makes it easier to apply for deposit protected savings accounts. Our savings service connects you with a range of banks and includes exclusive savings accounts and rates; all curated to help you earn more from your savings:
A welcome bonus offer of up to £50
Wide range of partner banks all offering FSCS protection
Very competitive rates all in one place
Apply for multiple savings products
Quickly and easily see how your savings are doing
Nationwide is the word's largest building society and one of the UK's largest savings providers. As a "mutual" it's owned by and run for the benefit of its members.
Nationwide uses the money deposited by savers to help members get mortgages.
It offers a broad range of savings accounts, so whether you're looking to save your money for a rainy day, or you're willing to let your money mature over a longer period of time, Nationwide has options.
Instant access savings accounts
Table: sorted by interest rate, promoted deals first
Cash ISAs
Table: sorted by interest rate, promoted deals first
Fixed-rate bonds
Table: sorted by interest rate, promoted deals first
Compare other savings accounts
Table: sorted by interest rate, promoted deals first
Nationwide's cash ISAs explained
An individual savings account (ISA) lets you earn interest tax-free, although there is a limit on how much you can put into an ISA each year. The various cash ISAs on offer from Nationwide are explained below.
Help to buy ISA
Only eligible for first-time buyers
This ISA gives the best interest rate (although it is variable)
Holders also could qualify for a government bonus of up to £3,000 on qualifying purchases
Fixed-rate ISA
Lock your money away for an agreed length of time
Interest rates are higher and fixed
No withdrawals or additions during the term
Flexclusive ISA
Must have a main current account with Nationwide
The interest rate is variable but you can make withdrawals at any time
Save up to the maximum ISA allowance for the year (£20,000 for 2018-2019)
Loyalty ISA
Exclusively for members who have had continuous membership for 1 year or more
The longer your loyalty, the better your interest rate
Make withdrawals at any time
Instant ISA
Lowest interest rate out of the ISAs on offer (variable, too)
If you're on a tight budget and haven't got a main account with Nationwide then this might be for you
Unlike a fixed-rate ISA, this instant access ISA lets you withdraw at any time
What is a building society?
A building society is a financial institution owned by its members. Whereas banks are normally listed on the stock market and run for their shareholders, building societies aren't.
Because they don't have shareholders to pay, building societies have historically claimed to offer better interest and cheaper mortgage rates than banks offer.
How to set up a Nationwide savings account
This depends on whether or not you're already registered with Nationwide. Current members can open an account online, and may be able to do so without showing any proof of identity. Nationwide will let current customers know if they need physical proof.
New customers will have to go into a branch and will need to bring UK photo identification – either a passport or driving licence – plus proof of name and proof of address. Examples include:
A bank statement from within the past 3 months
A valid full EEA passport
A benefits letter from the last year
A valid student ID from a UK university
UK gas or electricity bill (less than 3 months)
UK phone bill (not mobile, less than 3 months)
A benefits letter from the last year (last 12 months)
There's a full list of eligible documents, which explains those that are specifically for name or address, on the Nationwide website. If you're setting up a savings account as a child then you'll need to provide your passport or birth certificate along with proof of where you live.
Does Nationwide offer online or mobile banking?
Yes, it offers both. Here are some of the basic features:
Online banking
Check balances. For any type of account.
Transfer money between accounts. In a matter of seconds.
Pay bills and people. All within the online portal.
Mobile banking
All of those features. On the go.
Secure Login. Log in to your account by simply using your fingerprint.
Filter and compare. View up to 15 months' transactions and compare your income and expenses.
Read more on this topic