Tesco Bank savings rates
Compare Tesco Bank's savings accounts to find the best rate.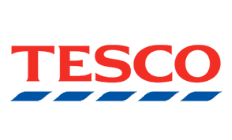 Nearly 100 years ago, Tesco sold its first ever own-brand product: Tesco tea. Since then, the supermarket chain has become a multi-billion pound company, and even expanded into banking.
It offers a range of savings options, from regular savings accounts to ISAs. Read on to find out which of Tesco's savings options is your cup of tea. After all, "Every little helps."
Tesco instant access savings accounts
Table: sorted by interest rate, promoted deals first
Tesco Bank Cash ISAs
Table: sorted by interest rate, promoted deals first
Fixed-rate bonds
Table: sorted by interest rate, promoted deals first
What savings accounts does Tesco Bank offer?
Instant access savings
Fixed rate savings
Tax-free savings (ISAs)
Instant access
Instant access accounts are suited to people who are trying to save on a budget, or who think they might need to dip into their savings at some point in the near future.
Why? Well they let you pay in when you can and take out money whenever you need it, while offering small interest returns. Tesco Bank offers two instant access options:
Internet Saver Account. Open with at little as £1. Withdraw and deposit money whenever you like and manage your account on its mobile app. Watch out for the bonus rate on this one. The interest rate drops suddenly after 12 months, so switch account with Tesco or find a similar account at a new bank at that point.
Instant Access Savings Account. Available for under-16s, and you can open with just £1. The interest rate is miserly on this one.
Fixed rate
Fixed rate saver account
Choose from a range of set terms, between 1 and 5 years.
Make a single deposit between £2,000 and £5 million within the first 30 days of opening account.
Interest rates are decent with Tesco fixed savings.
What is a cash ISA?
A cash ISA is a savings account where you don't pay tax on the interest you earn. There's a limit on the amount you can deposit into ISAs each year, which is set by the government. For the year 2018/2019, the amount is £20,000.
Compare other savings accounts
Table: sorted by interest rate, promoted deals first
Tax-free savings accounts (ISAs)
Tesco Bank offers three ISAs. It's worth bearing in mind that the government gives you a personal tax allowance for interest you can earn tax-free outside of an ISA. The amount of tax-free interest you're allowed depends on whether you are a lower-rate or higher-rate tax payer.
Here are Tesco Bank's three options in more detail:
The instant access cash ISA
Save up to £20,000 tax-free (2018/2019 tax year).
Take money out and replace it later.
Need as little as £1 to start.
24/7 access, and you can manage online or over the phone.
Fixed rate cash ISA
Save up to £20,000 tax-free.
You have within 30 days of opening your account to deposit up to the maximum amount.
Guaranteed interest for a year.
Less gross interest than the other fixed option.
Junior ISA
Save up to £4,260 tax-free (2018/2019).
Start saving from as little as £1. Anyone can put money in.
Child can withdraw when they turn 18 years old.
How to open a Tesco Bank savings account
Applying for a Tesco Bank account is always online. You will need documents when applying, though. You could be asked for:
Photo ID, like a passport or driving licence
Your address history for the last 3 years
Proof of address, such as a recent gas or electricity bill
Proof of your monthly income after tax and national insurance deductions
What are the pros and cons of saving with Tesco Bank?
Pros
Online and mobile. Manage your savings accounts online or in the Tesco Bank app. Transfer your money between your Tesco accounts and check you balances and transactions.
Junior ISA. Made for children that don't have a trust fund. You can start off small and build up the savings pot over time.
Cons
Better interest rates elsewhere. Decent rates with some of these options but better ISA and savings account interest rates elsewhere.
Bonus rates. Look out for the 12-month bonus rates, such as with the internet saver account. After a year, the interest on your account can drop drastically. At that point, change to a different Tesco Bank savings account or save with a new bank.
Frequently asked questions
More guides on Finder