Hargreaves Lansdown Savings Accounts
Learn more about Hargreaves Lansdown's savings options.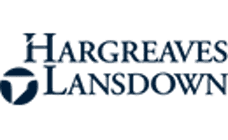 If you're looking to make above the interest rate that banks offer, than a Hargreaves Lansdown stock and shares saving account may be ideal for you.
Hargreaves Lansdown claims to be the UK's number 1 'investment supermarket' for private investors. For more than 35 years, it's been helping investors save time, tax and money on their investments. Today Hargreaves Lansdown trusted with more than £70.0 billion by 876,000 clients. The company is based in Bristol with the employees strength over 1,000.
The company offers tools and information which help customers to make them their own informed decisions. You can access all the services provided by the company whether it's investments, Ready made or Customised ISA plans, pensions, or the Helpdesk from it's website and mobile app.
Hargreaves Lansdown offer an alternative to regular savings in a bank with your savings being placed invested so that you can make greater returns than a bank could traditionally offer you.
What savings accounts does Hargreaves Lansdown offer?
Hargreaves Lansdown offer a range of savings accounts, including:
Regular Savings
Junior Investment Account
Vantage Service
Is it easy to switch to Hargreaves Lansdown?
Transferring your existing investments to Hargreaves Lansdown is easy.
It makes it very easy for customers to switch their savings over. With Hargreaves Lansdown, you can open an account by post, over the phone or on the website.
All you need is a proof of ID and address, and the minimum deposit to open an account.
How do I decide which account is for me?
You need to work out what it is you want from your investment. Are you looking to put a bit of money away each month? Do you want returns on your investment?
You need to work out what you need before comparing the different offers available. Once you've done that, useful guidelines to compare include:
Where you can invest
Fees (if there are any)
Access to ISAs
Potential Returns