Halifax savings accounts
Find out which of Halifax's savings accounts would be best for you.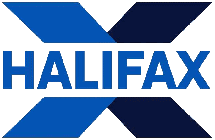 Bearing the name of the Yorkshire town it was born in, Halifax began life as a building society in 1853. It was then the UK's largest building society for much of the twentieth century.
These days though, it is a bank, and is part of the HBOS banking group having merged with the Bank of Scotland in 2001.
It has a wide range of savings accounts. From easy access to fixed term, from children's savers to ISAs. We walk you through the details and explain which of Halifax's options might work best for you.
Halifax instant access savings accounts
Table: sorted by interest rate, promoted deals first
Cash ISAs
Table: sorted by interest rate, promoted deals first
Fixed-rate bonds
Table: sorted by interest rate, promoted deals first
Compare other savings accounts
Table: sorted by interest rate, promoted deals first
What savings accounts does Halifax offer?
Easy access
Fixed Term
Cash ISAs
Children's
Easy Access
Halifax offers an everyday saver account. This is a straightforward and easy to use option.
Unlimited withdrawals and deposits.
However, this account has a low interest rate.
Open online in a matter of minutes.
Start with as little as £1.
Interest paid annually.
Fixed Term
Fixed term accounts tend to come with better interest rates than easy access. They are more suited to savers looking to put away a lump sum to fatten it up a bit. However, there is an obvious downside.
Two options available: the Fixed Saver and the Regular Saver.
No withdrawals. You can close the accounts early but you might be charged.
Fixed saver. Lasts for 2 years. Minimum deposit of £500 required.
Regular saver. Put in between £25 and £250 each month.
Cash ISAs
Get tax-free savings with ISAs. Halifax has three ISA options for adult savers: a Help to Buy ISA, a Fixed Term ISA and a Variable Rate ISA.
Help to Buy ISA
Get a 25% bonus of up to £3,000 when you buy your first property.
Earn a decent interest rate on your savings too.
Initial deposit of £1,000 then put in up to £200 each month by standing order.
Fixed Term
No early withdrawals.
2-year long ISA.
Can close early but will be charged.
Minimum opening balance of £500.
ISA Saver Variable
Unlimited withdrawals.
Open with as little as £1.
After 12 months your account reverts to an Instant ISA Saver, which has a lower interest return.
How do I decide which account is for me?
Firstly, you need to decide what you're looking for in a savings account. How often are you planning to draw out money? How much money can you afford to save each month?
You need to work out what you need before comparing the different offers available for certain types of savings accounts. Once you have done that, it's useful to look at:
Interest rates
Fees (If there are any.)
Access to cash (If you need quick access, for instance.)
Rewards and loyalty schemes (If you're into add-ons or switching bonuses.)
Can I open a Halifax savings account online?
Yes, you can open and manage a Halifax savings account online, in a branch or over the phone. You can open kids savers online too.
What are the pros and cons of banking with Halifax?
Pros
Online banking. Access your Halifax savings accounts online or over the phone. You can even head into a branch too.
Flexibility. As an established bank Halifax offers a range of savings options, whatever your situation.
Quick application. Open an account online quickly and easily.
Great kids interest rate. Halifax kids monthly saver has a market leading rate.
Cons
Better rates elsewhere? You might be able to get better rates elsewhere when it comes to its adult savings options in particular.
Frequently asked questions
More guides on Finder