Virgin Money savings
We've analysed the savings accounts on offer from Virgin Money so you understand the pros and cons.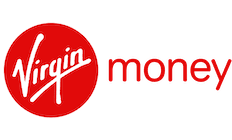 Grow your savings at Raisin UK
Raisin UK makes it easier to apply for deposit protected savings accounts. Our savings service connects you with a range of banks and includes exclusive savings accounts and rates; all curated to help you earn more from your savings:
A welcome bonus offer of up to £50
Wide range of partner banks all offering FSCS protection
Very competitive rates all in one place
Apply for multiple savings products
Quickly and easily see how your savings are doing
Given the sheer number of ventures Sir Richard Branson has taken on, it's perhaps no surprise he started a financial services business in the 1990s.
Virgin Money then became a fully licensed high street bank nearly a decade ago, after buying out the Church House Trust and taking over the ailing Northern Rock.
Sir Richard has now sold his stake and the company is under new ownership. The takeover by the Clydesdale and Yorkshire Banking Group (CYBG) has made it the UK's sixth-largest bank.
If you're thinking about opening a Virgin Money savings account, here are its interest rates, fees, and pros and cons.
Instant access savings accounts
Table: sorted by interest rate, promoted deals first
Cash ISAs
Table: sorted by interest rate, promoted deals first
Fixed-rate bonds
Table: sorted by interest rate, promoted deals first
Compare other savings accounts
Table: sorted by interest rate, promoted deals first
What saving accounts does Virgin Money offer?
Cash ISAs
Regular savings accounts
Children's savings accounts
Cash ISAs
Fixed rate ISAs
Get a fixed rate ISA for 1 year, 2 years or 3 years.
The longer the term, the higher the interest.
Guaranteed interest. So you know exactly how much you will earn.
ISA transfer service. Keep all your ISAs in one place. Virgin aims to complete all transfers within 7 days.
Virgin perks and lounges. Lounges offer complimentary refreshments, free Wi-Fi, newspapers, TVs and iPads.
You have to deposit money within 30 days of opening the ISA.
Pay in up to £20,000 in a tax year.
This account is made for people looking to put away a larger one-off amount for maturing.
Double Take E-ISA
Limited access. You can take out money twice a year. It has better interest rates than instant access.
Variable interest rate.
Group all your ISAs in one place with a simple ISA transfer service.
Virgin perks. Users get access to Virgin lounges which can be found in six of the UK's major cities.
Manage your money online.
There's also the option to get the Man United Double Take E-ISA. With this you get United Rewards prize draws.
Help to Buy ISA
Maximum pay in amount is £200 a month. However, in the first calendar month you can put in £1,200.
Minimum pay in is £1 a month.
Instant access. Take money out any time.
Tax free government bonus of up to £3,000.
Virgin lounges and perks.
The property you buy can cost no more than £250,000. Or up to £450,000 in London.
Easy access savings accounts and bonds
Fixed rate E-Bond
Choose a fixed-term for 1 year or 5 years. The longer the term, the higher the interest return.
No withdrawals from the account allowed. So if you're on a budget and might need to dip into your savings, you might find a better fit elsewhere.
The plus side? Get a higher rate for saving longer. Also, you'll know exactly how much you'll earn by the time your account matures.
Virgin lounges and perks included.
Virgin Atlantic Savings Account
Instead of interest you earn Flying Club mile points.
Fixed term. So no early closures or withdrawals before the fixed-rate period ends.
Saving to Buy Account
Instant access. Top up or take out money whenever you like. Flexible if you are saving on a budget.
If you're saving towards a goal (a holiday perhaps) this could help you put money out of sight and out of mind.
Put in as little as £1 to start saving.
Save up to £30,000.
Variable interest rate.
Manage your account online.
This account also comes with Virgin lounges and perks.
Does it offer savings accounts for children?
Yes. Virgin Money offers two young saver options. The Young Saver and Fred the Red Young Saver. They are essentially the same, but the Fred the Red option gives you 10 entries into the Man United monthly prize draws.
Minimum amount to open either is £1.
The maximum deposit limit is £25,000.
You can withdraw your money early. Head into a branch or request a withdrawal by post. Or even transfer the money electronically or into another Virgin Money account.
The Fred the Red account can only be opened at a branch. The Young Saver can be opened online or over the phone.
How do I decide which account is for me?
First things first, you need to work out what you're looking for in a savings account. How often will you want to take money out? Can you afford to stash away large amounts?
Once you've worked out your financial situation, it's useful to look at:
Interest rates.
Fees (if there are any).
Access to cash (if you need quick access, for instance).
Rewards and loyalty schemes (if you're into add-ons or switching bonuses).
What are the pros and cons of banking with Virgin Money?
Pros
Apply for and manage your accounts online.
Competitive easy access ISA rates.
Virgin lounges are a unique perk for people who live in one of the six catered-for cities.
Cons
The easy access ISA rates are decent, but Virgin Money has taken its regular saver off the market. With the interest-free personal savings allowance of £1,000 (or £500 for higher-rate taxpayers) you might earn more interest with a regular saver than an ISA these days.
Frequently asked questions
Back to top
Read more on this topic