Car insurance not on comparison sites
Direct Line and NFU Mutual are just two of the big car insurers not on comparison sites. So is it worth going direct?
Get cheap car insurance
Compare over 110 car insurance providers and save up to £504* on your car insurance.

If you're hunting for a good new car insurance deal – and, let's face it, we should all be on the prowl every time our car insurance is up for renewal – chances are your first step will be a comparison site. But some insurers choose not to be on comparison sites. We explore why they've made this decision and whether it's a good idea to get quotes from them, too.
What are car insurance comparison websites?
As the name suggests, car insurance comparison websites – such as Finder – let you compare tens or hundreds of car insurance deals on a single site. They don't sell car insurance themselves. Instead, they work with insurers to list details and prices of each insurer's policies.
Most car insurers will ask you for similar information to generate a quote. Using a price comparison site means that, rather than entering your details on multiple individual sites, you can enter them just once on the comparison site and get quotes from potentially hundreds of companies.
Which providers aren't listed on comparison websites?
When you think of providers that aren't on comparison sites, the first brand that likely springs to mind is Direct Line. Not only is it not on comparison sites, but it makes quite a song and dance about the fact. Many of its TV and other ads centre on this USP.
It's not the only one, though. Other leading brands that aren't on price comparison sites include NFU Mutual (or, to give it its full name, National Farmers' Union Mutual Insurance Society Limited) and Zurich – though Zurich car insurance policies aren't currently available to new customers.
Another brand that has stayed off comparison sites to date is broker Adrian Flux. Brokers work slightly differently from other insurers in that they work with a panel of other leading insurers to seek out the best quote on your behalf. The policy will still often be branded under the broker's name. The fact that they work differently hasn't stopped some brokers from listing their deals on price comparison sites.
You may have also heard in the past that Aviva isn't on price comparison sites. Instead, it listed its sub-brands QuoteMeHappy and General Accident. But as of 2021, Aviva moved its flagship brand onto price comparison sites, too. So, you can now compare it with most leading brands.
3 providers not on comparison websites
Let's delve into a bit more detail about the 3 big brands that have chosen not to feature on price comparison sites (and offer car insurance to new customers as of April 2023).
Direct Line
Around since 1985 and underwritten by UK Insurance Limited, Direct Line Group is one of the biggest car insurers in the UK (second only to the Admiral Group in 2022, according to Statista).
It's been quoted in the past slating the lack of transparency of price comparison sites, stating, "Whilst comparison sites provide a useful overview of what's on offer, the online aggregator approach is not necessarily a shortcut to value, service or quality."
On its website, it says it wants to provide quality cover at a reasonable price, offering benefits that some other insurers don't. Key features include a guaranteed hire car if yours is being repaired by one of its approved repairers and a taxi for onward travel if your car is undriveable after a crash. And, unlike many, it doesn't charge a fee if you need to make mid-term amendments.
NFU Mutual
NFU Mutual started out as an insurer for farmers but has since broadened its reach to offer cover to most people. Not everyone, though – it's a bit picky over who it will offer cover to. Some Trustpilot reviews report prospective customers being turned down for cover due to their postcode or job.
As a mutual, it's owned and run by its customers and prioritises a personalised approach to offering cover – a key reason it's not on price comparison sites – and high standards of customer service.
RAC Mutual assist breakdown cover is included with all car insurance policies, and it charges no cancellation or mid-term adjustment fees. Unusually, nor does it charge extra for paying monthly by Direct-Debit. If you want to (and live near one), you can pop into one of its nearly 300 local agency offices to discuss your insurance needs.
Adrian Flux
Adrian Flux is a broker working with a panel of more than 30 insurance providers. Rather than featuring on price comparison sites, it asks prospective customers to call its Norfolk-based call centre for a quote (or request a call back). It analyses the deals on offer for you based on your personal circumstances. It says its individually tailored approach means that most people get a cheaper deal than if they got a quote online.
As well as its standard car insurance policies, it also offers temporary car insurance and cover for higher-risk drivers. These might include convicted drivers, young and learner drivers and those in high-risk professions. Legal cover comes free with its policies.
What big companies are on comparison websites?
Car insurers that aren't on comparison sites are in the minority. The vast majority of the UK's leading car insurers appear on price comparison sites, likely because such sites are so well used that they feel not featuring would limit their audience.
Some of the biggest companies on price comparison sites include:
Why are some providers and policies not listed on comparison websites?
Based on some of the information on insurers' websites that aren't on comparison websites, a common theme seems to be a desire to tailor cover more uniquely to an individual than a price comparison allows – and to discourage shopping around based purely on price.
Of course, while this sounds like a worthy goal, it's unlikely to be their only reason. Direct Line, for example, has made quite a USP for itself out of staying off comparison sites. And, in some cases, insurers may know they can rarely compete on price and so would likely end up further down the rankings of a comparison site than prospective customers would consider looking. So it's not worth them paying a commission to the comparison site to feature.
In some cases, insurers may also offer some, but not all, of their policies on price comparison sites. For example, if you have non-standard requirements or a complicated driving history, you may need to contact insurers directly, even if their standard policies appear on price comparison sites.
Is it worth looking at providers not on comparison websites?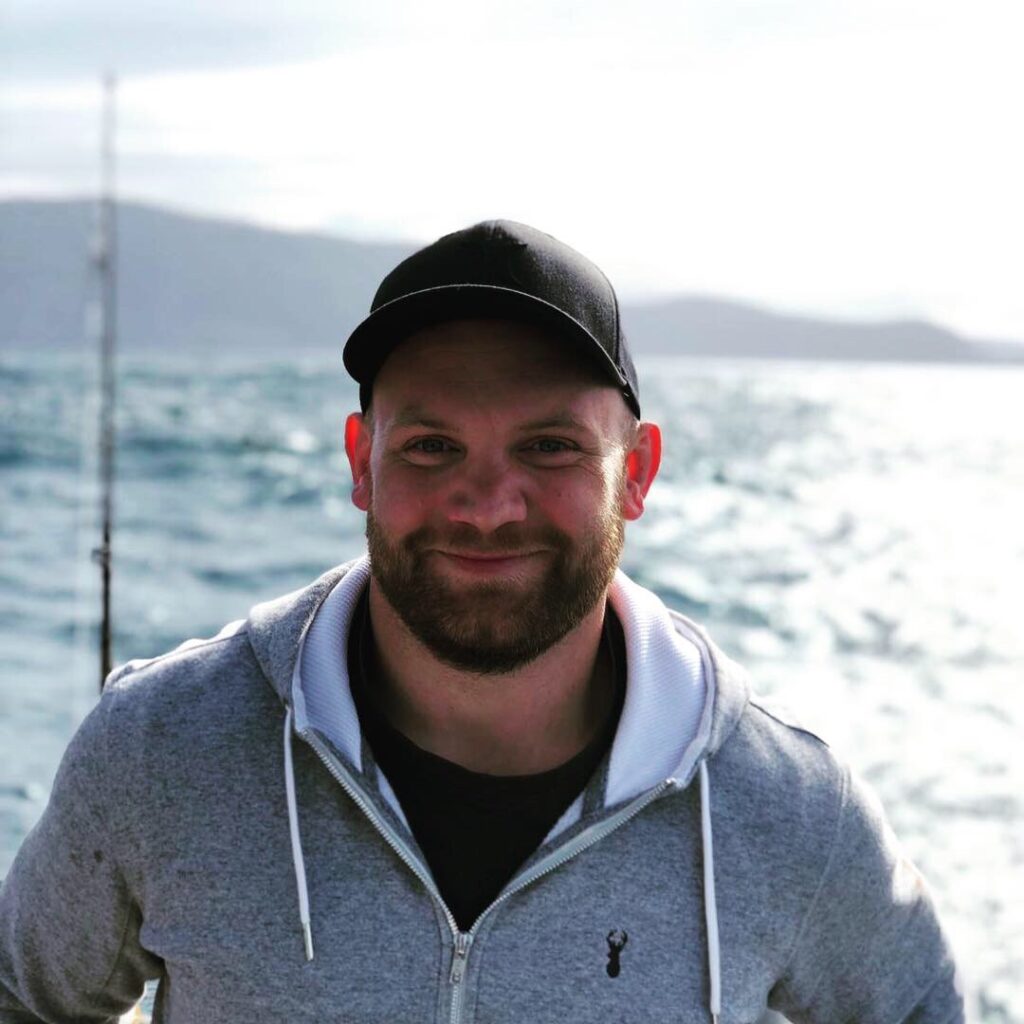 It certainly does no harm. Car insurance comparison sites give you a good indication of the range of deals on offer, including prices and features. But they're not infallible. While all the policies listed on a price comparison site will meet the criteria you put in, there can still be substantial variation between the quotes – for example, what extras are and aren't included. So, you'll still need to do a bit of sifting to find the deal that's best for you. And remember that price is not the be-all and end-all. It's important to get the right cover levels for your needs, too.
Plus, even when you've shortlisted a handful of companies, you'll still need to click through to the insurers' websites to make sure everything's translated across properly from the comparison site. While comparison sites ask the vast majority of questions that most insurers ask, there will sometimes be additional questions to answer that could affect your quote and change your mind about a policy you thought you'd decided on.
Finally, it never hurts to be belt-and-braces about these things. Car insurers that you have to go to directly may be able to offer you a better price and/or level of cover than is available from insurers on price comparison sites. So if you have time, it's worth taking a look.
How to get a quote from providers that aren't listed on comparison websites?
Getting a quote directly from providers that aren't on comparison sites shouldn't be any trickier than running quotes on a price comparison site. The details you'll need to provide are likely to be much the same. Depending on the insurer, you may be able to get a quote online, though in some cases, you may need to phone them.
You'll need to supply things like:
Drivers' details, such as name, date of birth and address.
Driving record, such as your claims history and any driving convictions.
Details of the car and where it will be kept.
You'll also need to decide on any optional extras you might want, such as breakdown cover or windscreen cover.
Is car insurance cheaper on comparison sites?
It's not a sure thing. While the sheer number of policies available on price comparison sites means that the cheapest policies are more likely to appear, there's no guarantee that an insurer you can only go to directly won't be cheaper. So it's always worth checking. Plus, unless money is very tight, opting for the cheapest deal listed on a price comparison site might be a bad choice if the cover levels don't meet your needs or the excess is higher than you could afford to pay in the event of an incident.
What are the advantages of using a car insurance comparison site?
It's easy to compare a wide range of insurance policies in one hit without the effort of contacting numerous companies.
You're not limited by the call centre opening hours of insurers that ask you to phone for a quote.
You can easily find most of the cheapest options on a comparison site.
Buying a new policy is usually quick and simple, with access to insurance documents shortly after buying a policy.
What are the advantages of getting car insurance not from a comparison site?
Not all insurance providers feature on comparison sites, so if you want a complete picture, you'll need to go to at least a few insurers directly.
The sheer number of quotes you receive can be overwhelming, making it tempting to just opt for the cheapest policy, but…
…the cheapest policies may not offer the most suitable cover for you.
Some price comparison sites, by default, show "sponsored" deals first. These are from insurers with whom they have special arrangements (higher levels of commission, perhaps). So, in these cases, the top results may not be the cheapest.
Comparison sites aren't usually suitable for complex insurance needs. Many of the insurance policies featured on comparison sites are standard products and won't necessarily take your personal circumstances and needs into account.
Bottom line
Car insurance comparison sites are a straightforward way to get quotes from multiple insurers in one fell swoop, but they're not perfect. Not every comparison site features every insurer or every policy, and some insurers don't appear on comparison sites at all. If you can bear to spend a little more time getting quotes from direct-only insurers, as well as checking at least one price comparison site, you could end up with a better deal – especially if you have non-standard requirements.
Frequently asked questions
*51% of consumers could save £490.26 on their Car Insurance. The saving was calculated by comparing the cheapest price found with the average of the next four cheapest prices quoted by insurance providers on Seopa Ltd's insurance comparison website. This is based on representative cost savings from June 2023 data. The savings you could achieve are dependent on your individual circumstances and how you selected your current insurance supplier.
The offers compared on this page are chosen from a range of products we can track; we don't cover every product on the market...yet. Unless we've indicated otherwise, products are shown in no particular order or ranking. The terms "best", "top", "cheap" (and variations), aren't product ratings, although we always explain what's great about a product when we highlight it; this is
subject to our terms of use
. When making a big financial decision, it's wise to consider getting independent financial advice, and always consider your own financial circumstances when comparing products so you get what's right for you.