Swinton Car Insurance
Find out if Swinton has the right car insurance for you. Compare policies and start protecting yourself on the roads today.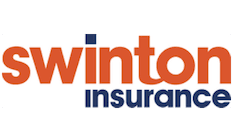 Customers say
★★★★★
Customer satisfaction

Comprehensive cover for a variety of circumstances

No third party only cover available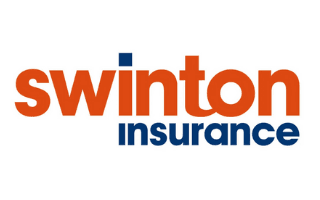 Compare car insurance with Swinton
Car insurance from £168 a year
Choose from Essential, Classic or Premier cover
Add optional extras such as breakdown cover
To be protected, and even allowed on the road, having car insurance is essential. As a result you need to choose an insurance provider and policy that will adequately cover your needs.
We know that insurance can be complicated at times so we have worked hard to decipher Swinton's car insurance policies, check out the key information we found below.
Who are Swinton Insurance?
Swinton is an insurance broker that was founded over 60 years ago. By 1987, Swinton had grown to a household name with over 220 branches across the UK. They aim to offer a personal approach to insurance, comparing policies for you to find you the best deal.
Who underwrites Swinton's Car Insurance?
Swinton's Car Insurance is underwritten by a select range of insurers. The insurer that underwrites your policy will be named on your policy schedule and your certificate of motor insurance.
What are Swinton's car insurance cover options?
Swinton Insurance provides three different levels of cover to choose from; Essentials, Classics and Premium.
This is the most basic form of car insurance that Swinton offer and will cover you for all the basics.
Features of this include:
Legal liability for damage to other people's property (third party).
Courtesy car
Cover for Audio, sat-nav and in car equipment
Windscreen cover
Gives you all the Essentials, plus additional benefits for extra peace of mind.
Features of this include:
Comprehensive cover when driving others cars
Personal belongings cover
Replacement Locks
Uninsured driver cover
Foreign Travel
Personal accident
Medical expenses
Legal expenses
Provides the maximum protection available and is suited for those who can't be without a car. Includes all the features of Classic cover.
Features of this include:
Misfuel cover
New car replacement
Hire vehicle
Guarenteed excess refund
Excess insurance
Foreign Travel
Personal accident
Windscreen cover
Medical expenses
Legal expenses
What's covered under my policy?
Swinton offer three different car insurance policies which differ in price, benefits and cover they provide you with.
| Benefits | Swinton Essentials | Swinton Classic | Swinton Premier |
| --- | --- | --- | --- |
| Damage to your car | ✓ | ✓ | ✓ |
| Loss by fire or theft | ✓ | ✓ | ✓ |
| Driving other cars | ✓ | ✓ | ✓ |
| Emergancy medical costs | ✓ | ✓ | ✓ |
| Repairs to your car | ✓ | ✓ | ✓ |
| Audio, Satnav and car equipment | ✓ | ✓ | ✓ |
| Courtesy car | ✓ | ✓ | ✓ |
| Windscreen cover | ✓ | ✓ | ✓ |
| Motoring legal expenses | | ✓ | ✓ |
| Uninsured driver promise | | ✓ | ✓ |
| Driving abroad cover | | ✓ | ✓ |
| Lock replacement | | ✓ | ✓ |
| Child seat replacement | | ✓ | ✓ |
| Personal belongings cover | | ✓ | ✓ |
| Excess refund | | | ✓ |
| Hire vehicle | | | ✓ |
| Mis-fuelling cover | | | ✓ |
Optional extras
Swinton offer a range of optional extras you can add to your policy to give you even more peace of mind.
Features of this include:
Protected no claims discount.
Breakdown cover.
How do I make a claim?
If you need to make a claim on any Swinton Car Insurance policy then you can call the accident and claims line on 0333 035 9003. The Swinton team is available 24/7 for any motor accident, fire or theft, windscreen damage or any malicious damage.
For customer service, it's 0333 035 9976 and for sales, it's 0333 035 9977.
What is my excess?
An excess is the amount of money you contribute to the cost of your claim. The amount of your excess will depend on the level of cover you have and the nature of your claim. Details of your excess amounts will be displayed in your policy schedule.
Sometimes more than one excess will apply and in this case, Swinton will add them together.
There are two types of excess and these are:
Compulsory excess which is set by the insurer underwriting your policy. This is added to the voluntary excess you choose to give the total amount of excess you will pay if you make a claim.
Voluntary excess which is in addition to any compulsory excess. You can set this as low as you want to reduce the amount you have to pay if you make a claim, or you can increase it which may reduce your premium.
---
Car insurance ratings
★★★★★ — Excellent
★★★★★ — Good
★★★★★ — Average
★★★★★ — Subpar
★★★★★ — Poor
Our customer satisfaction scores ("Customers say") are based on a survey of 750 customers carried out in December 2019.
The offers compared on this page are chosen from a range of products we can track; we don't cover every product on the market...yet. Unless we've indicated otherwise, products are shown in no particular order or ranking. The terms "best", "top", "cheap" (and variations), aren't product ratings, although we always explain what's great about a product when we highlight it; this is
subject to our terms of use
. When making a big financial decision, it's wise to consider getting independent financial advice, and always consider your own financial circumstances when comparing products so you get what's right for you.
*Based on independent online research by Consumer Intelligence (March '20). 51% of car insurance customers could save £285.88.
More guides on Finder