Bell car insurance review
Bell specialises in insurance for young people, who typically face sky-high premiums. Bell claims to be able to offer this group a better deal.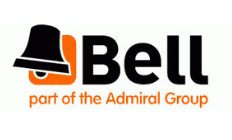 It's a legal must to have at least third party insurance for your car in the UK, and by agreeing to have your driving monitored by a "black box' in your car, you could lower your premiums.
Save over £200*
Compare up to 95 UK car insurance providers
Get instant quotes and instant cover
Switch with minimal effort
Who is Bell?
Black box car insurance is an innovation that is helping safe young drivers avoid being penalised for the risk profile of their age group (who are prone to having expensive accidents). Bell offers two levels of cover: third party, fire and theft, and comprehensive insurance. Plus you'll only have to drive with the black box for the first six months of your first policy. Plus, Bell doesn't impose mileage restrictions or curfews.
What is black box car insurance?
Designed to separate out the safe from the speeders, black box car insurance is aimed at less risky young drivers who might otherwise be tarred with the brush of the 17-25 age group. Rather than paying the premium for the higher likelihood of accidents, safe young drivers can install a monitoring device in their car to prove to an insurer that they drive responsibly, resulting in lower premiums.
With Bell, the black box is a simple plug-in device that will monitor your driving for the first six months of your policy, and your premium may be reduced upon renewal. Bell also promises not to raise the cost of your insurance if you don't get a great black box score, although your premium will be raised if you go for renewal after the policy completes.
What are Bell's levels of cover?
There are three levels of car insurance with Diamond:
Third party, fire and theft (TPFT). This is Bell's most basic cover. Aside from covering other road users' cars if you damage them, and your car if it's stolen or damaged by fire, Bell's TPFT cover includes 90 days' travel in Europe and audio cover for your sound system.
Comprehensive cover might be for you if you're looking for a little more than that. With Bell, comprehensive cover also includes as standard: windscreen cover, personal injury, personal belongings and a courtesy car.
Optional extras
Whether you opt for comprehensive cover or TPFT, you can increase your level of cover with Bell's optional extras, making sure your car is protected to the level you want. Bell's optional extras come in a range of levels of protection, and are:
Breakdown cover. Available as Local, National Plus and European Plus, Bell's breakdown cover includes roadside assistance and a choice between onward travel and return expenditure or overnight stay expenses should your car be unable to carry on with the journey.
Motor legal protection. This means you can claim for the cost of legal expenses that arise from any accident you find yourself in as well as any legal disputes about your car or the cost of claiming back expenses if an accident is not your fault.
What's covered under my policy?
| Cover | Third party, fire and theft | Comprehensive |
| --- | --- | --- |
| Black box and installation | ✓ | ✓ |
| Driver feedback | ✓ | ✓ |
| Audio cover | Max £1,250 | Max £1,250 |
| Windscreen cover | – | ✓ |
| European cover | ✓ | ✓ |
| Courtesy car | – | ✓ |
| Personal belongings | – | Up to £100 |
| Personal injury | – | Up tp £5,000 |
| 24hr emergency helpline | – | ✓ |
What is my excess?
It's important to read your policy carefully as it will detail how much of any claim you will be expected to pay before your insurer will pay out. This is called the excess, and how much it is depends on your policy and what kind of claim you are making.
What is the claims process for Bell?
If you need to make a claim, you can call Bell's claims team on 0333 220 2041 at any time. Alternatively, you can claim via Bell's online claims form, available on its website.
Frequently asked questions
---
The offers compared on this page are chosen from a range of products we can track; we don't cover every product on the market...yet. Unless we've indicated otherwise, products are shown in no particular order or ranking. The terms "best", "top", "cheap" (and variations), aren't product ratings, although we always explain what's great about a product when we highlight it; this is
subject to our terms of use
. When making a big financial decision, it's wise to consider getting independent financial advice, and always consider your own financial circumstances when comparing products so you get what's right for you.
*51% of consumers could save £264.64 on their car insurance. The saving was calculated by comparing the cheapest price found with the average of the next four cheapest prices quoted by insurance providers on Seopa Ltd's insurance comparison website (based on representative cost savings data for November 2019). The savings you could achieve are dependent on your individual circumstances.
Read more on this topic