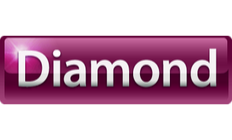 Diamond car insurance review
Diamond offers car insurance cover from third party to comprehensive, with some extra benefits for women, like handbag cover (though men are welcome too).
Customer rating
★★★★★
Satisfaction survey
Customers reported reasonable prices and quick response.
Some customers found the customer service frustrating.
Car insurance from Diamond is targeted at women (though men can apply too), with handbag and child seat cover included as standard with its comprehensive policy. We've reviewed what else is covered, how easy it is to claim and what other customers think of the service.
Diamond Car Insurance
Insurance tailored to women
Courtesy car with comprehensive policy
You could save 39% on car insurance with Diamond*
Compare Diamond policies
Who is Diamond?
Diamond launched as an offshoot of Admiral in 1997, and has always specialised in creating insurance products tailored to women. While the law dictates that premiums can't be calculated by gender, Diamond continues to market heavily to women.
Who underwrites Diamond car insurance?
Diamond's car insurance is underwritten by Admiral.
What are Diamond's levels of cover?
There are three levels of car insurance with Diamond:
Third party. This is the legal minimum for all road users in the UK. It only covers you for damage done to others' cars if an accident is your fault.
Third party, fire and theft (TPFT). This covers others' cars, as well as protecting your car in the event it gets stolen or damaged by fire.
Comprehensive. The highest level of insurance Diamond offers, it includes a lot more than the cover in TPFT, including personal injury, handbag cover and child seat cover.
Optional extras
You can get added extras on any level of cover, including:
Breakdown cover
Extra personal injury cover
Hire car cover
Motor legal protection.
What types of car insurance are available?
Diamond offers multi car in addition to single car insurance.
What's covered under my policy?
| | | |
| --- | --- | --- |
| Product Name | Diamond Third party, fire and theft | Diamond Comprehensive |
| Damage to your car | | ✓ |
| Fire and theft | ✓ | ✓ |
| Personal accident cover | | ✓ |
| Liabilities to third parties | ✓ | ✓ |
| Using the car abroad | ✓ | ✓ |
| Permanently fitted audio equipment | | ✓ |
What is my excess?
An excess is your contribution towards the cost of the claim. This amount will vary depending on the type of claim you are making, so check your policy for details before making a claim.
What is the claims process for Diamond?
You can call Diamond to make a claim on 0333 220 2037. Diamond's claims hotline is open Monday – Friday, 8am – 6pm, Saturday 9am – 5pm and Sunday 10am – 4pm.
You can also claim online using an online claims form available on the Diamond website.
Diamond car insurance customer reviews
On customer review platform Trustpilot, Diamond has 3.3 out of 5 stars and a rating of "Average", based on more than 370 reviews.
On similar platform, Reviews.io, the company has 3.5 out of 5 stars, based on more than 170 reviews. 64% of customers say they would recommend the service.
Customers like the good value cover and how easy it is to update their details online, but some report price hikes on renewal (updated December 2020).
Pros and cons for Diamond car insurance
Pros
Handbag and child seat cover included as standard with a comprehensive policy.
24hr roadside recovery helpline with a comprehensive policy.
European cover included with all policy levels.
Verdict
Diamond provides a decent car insurance option, especially if benefits like handbag cover and child seat cover are important to you.
European cover is included in all three policy levels, and there's also an option for young driver insurance.
The claims line doesn't operate 24/7, but there is a 24hr roadside recovery helpline available for customers with a comprehensive policy and you can claim by filling in a form online.
Frequently asked questions
---
The offers compared on this page are chosen from a range of products we can track; we don't cover every product on the market...yet. Unless we've indicated otherwise, products are shown in no particular order or ranking. The terms "best", "top", "cheap" (and variations), aren't product ratings, although we always explain what's great about a product when we highlight it; this is
subject to our terms of use
. When making a big financial decision, it's wise to consider getting independent financial advice, and always consider your own financial circumstances when comparing products so you get what's right for you.
*10% of customers who provided a best alternative price saved 39% between January and June 2021. (Based on 592 Diamond customers).