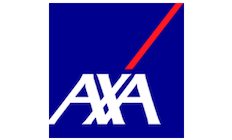 AXA car insurance review
Find out what's included in car insurance from AXA, one of the largest insurers in the world, and get a quote to see if its right for you.
Customer rating
★★★★★
Satisfaction survey
Customers reported efficient claim handling.
Hold times can be long, some customers said.
With a lifetime guarantee on repairs, a courtesy car and protection from uninsured drivers for every comprehensive policyholder, AXA provides some good benefits – but what else is covered, and what are the options? We've checked out its car insurance cover and have the lowdown on this top-rated car insurer.
Who is AXA?
AXA offers a range of financial products, including car, travel, van and home insurance.
AXA has been in operation in one form or another for almost 300 years, but after several acquisitions, mergers and name changes, AXA itself was formed in 1985. AXA Group operates in 64 countries and is one of the largest insurance companies in the world.
Who underwrites the car insurance from AXA?
AXA policies are underwritten by AXA Insurance UK plc.
AXA Insurance UK plc is authorised by the Prudential Regulation Authority and regulated by the Financial Conduct Authority and the Prudential Regulation Authority.
Compare AXA's policies
What are Axa's cover options?
| | | |
| --- | --- | --- |
| Product Name | AXA Third Party, Fire and Theft | AXA Comprehensive |
| Damage to your car | ✓ | ✓ |
| Damaged windscreen and window glass | | ✓ |
| Fire and theft | ✓ | ✓ |
| Personal accident cover | | ✓ |
| Liabilities to third parties | ✓ | ✓ |
| Using the car abroad | ✓ | ✓ |
| No claims discount protection | ✓ if eligible | ✓ if eligible |
| Replacement locks | ✓ | ✓ |
Optional extras
AXA offers a range of additional protection to bolt onto your policy, including:
Breakdown cover. AXA offers four different levels: Roadside, Rescue, Rescue & Home Assist and European.
Courtesy car upgrade. AXA will provide you with a hire car similar to your own while it is out of action.
Legal assistance. AXA will provide up to £100,000 of legal costs in the event of a legal dispute after an accident.
Personal injury and rehabilitation. AXA will provide up to £100,000 if you're injured in an accident, regardless of who is at fault.
No-claims discount protection. Even if you make one claim in a year or two claims over a three-year period, your no-claims bonus will be secure.
What types of car insurance are available?
MultiCar insurance.AXA can insure all cars listed at the same address under one policy. If AXA already insures a car at your home address, you could get up to 15% off the car insurance for the other cars registered at the same address.
What is my excess?
Your insurance excess is the amount of money you will need to pay towards a claim. Your insurer won't pay out for a claim that costs less than this amount. A compulsory excess amount might vary depending on the age of your car and your driving experience.
A voluntary excess is on top and is normally set by you when taking out a policy. You'll have the option of adding or increasing a voluntary excess – which should lower your premium.
You'll find details about any compulsory or voluntary excesses in your policy document.
How do I make a claim?
Call the AXA claims line on 0330 024 1305 to register a claim. This is a 24-hour claims line open 7 days a week.
You will need to provide your details and personal contact details:
Your personal details such as your policy number and contact details
Details about the incident, including any damage to your vehicle or injuries sustained
Names and contact details of everyone involved in the incident such as third parties, passengers and witnesses
Dashcam footage, if available
Police reference number, if applicable
It's vital that you let your insurer know about an incident as soon as possible, even if it's not your fault. Failure to do this could result in a rejected claim later on.
AXA car insurance customer reviews
Customers who took part in Finder's 2023 customer satisfaction survey were incredibly positive about AXA, with many highlighting its "helpful" customer service and good policy coverage. However, some customers complained about expensive rates.
One customer said, "AXA has always responded very quickly and solved any issues seamlessly."
AXA received an overall customer satisfaction score of 3.5 out of 5, and 73% of customers would recommend the brand to a friend.
Axa insurance pros and cons
Pros
Axa's car insurance is 5-star Defaqto-rated
Courtesy car included as standard
Claims line open 24/7
Cons
No third party only cover available
Verdict
Axa is one of the veterans of the global insurance market, and has strong insurance options to match.
The company's third party, fire and theft cover offers a lot of benefits as standard and its comprehensive cover is solid. However, if you're after third party only cover, you'll have to go elsewhere as Axa doesn't offer this option.
While Axa is bringing up the rear of our list of top 10 car insurance companies in the UK, customers in our survey reported efficient claim handling and a good overall service.
Get started by visiting AXA's website and sign up for a policy. If you have read this review and decided that AXA car insurance is not for you, you can also compare other car insurance policies on the market.
Frequently asked questions
The offers compared on this page are chosen from a range of products we can track; we don't cover every product on the market...yet. Unless we've indicated otherwise, products are shown in no particular order or ranking. The terms "best", "top", "cheap" (and variations), aren't product ratings, although we always explain what's great about a product when we highlight it; this is
subject to our terms of use
. When making a big financial decision, it's wise to consider getting independent financial advice, and always consider your own financial circumstances when comparing products so you get what's right for you.