Hastings Direct car insurance review
With so many car insurance companies to choose from in the UK, use our analysis to see if Hastings Direct insurance is right for you.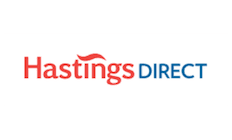 Customers say
★★★★★
Customer satisfaction

Customers said Hastings is easy to deal with

Some customers complained about premiums rising on renewal
Get a car quote with Confused.com
Save up to £285 on your car insurance*.
Compare over 100 car insurance providers.
Enjoy Confused.com rewards.
Start comparison
Powered by
Hastings Direct offers third party; third party, fire and theft; and comprehensive car insurance. Within comprehensive, there are three options: Essential, Standard and Premier car insurance. The policies have different features so it's important to check you have the right one for you.
Who is Hastings Direct?
Hastings Direct was founded back in 1997 and has since grown to offer the UK everything from bike and van insurance to home insurance.
Who underwrites Hastings Direct car insurance?
Hastings Direct insurance is underwritten by a range of insurers. Information on who underwrites your specific policy will be given in your policy documents, as well as on your certificate of motor insurance.
The main underwriter for most of Hastings Direct's car insurance policies is Inter Partner Assistance S.A.
Compare Hasting Direct's car insurance policies
What's covered under my comprehensive policy?
Hastings Direct offers three comprehensive car insurance policies which differ in price, benefits and the cover they provide.
There is not much information about the Essential policy on the Hastings Direct website, though the company describes this policy as 'no-frills policy with basic and affordable coverage'.
Here is what the other two comprehensive options cover:
| | | |
| --- | --- | --- |
| Product Name | Hastings Direct | Hastings Premier |
| Damage to your car | ✓ | ✓ |
| Damaged windscreen and window glass | ✓ | ✓ |
| Fire and theft | ✓ | ✓ |
| Personal accident and road rage | ✓ | ✓ |
| Liabilities to third parties | ✓ | ✓ |
| No claims discount | ✓ | ✓ |
| No claims discount protection | Optional | |
| Permanently fitted audio equipment | ✓ | ✓ |
Optional extras
Hastings Direct offers a range of optional extras you can add to your policy to give you even more peace of mind.
These include:
Breakdown cover
Legal expenses cover (comes as standard with Hastings Premier)
Personal accident cover
Substitute car if your car is written-off
Key cover
Breakdown recovery (comes as standard with Hastings Premier)
If you need to make a claim on any Hastings Direct insurance policy, call the claims team on 0333 321 9800.
The Hastings Direct claims team is available 24/7.
Contacting Hastings Direct
You can contact Hastings Direct customer services by email through customerrelations@hastingsdirect.com or by calling 0333 321 9801.
What is my excess
An excess is the amount of money you contribute to the cost of your claim. The amount of your excess will depend on the level of cover you have and the nature of your claim. Details of your excess amounts will be displayed in your policy schedule.
In some instances, more than one excess will apply, in which case Hastings Direct will add them together.
There are two types of excess and these are:
Compulsory excess which is set by the insurer underwriting your policy.
Voluntary excess which is in addition to any compulsory excess. You can set this as low as you want to reduce the amount you have to pay if you make a claim, or you can increase it which is likely to reduce your premium.
Hastings Direct car insurance customer reviews
In our 2020 customer satisfaction awards, Hastings Direct insurance policy got 4 out of 5 stars, with 77% of customers saying they would recommend the service.
On customer review platform Trustpilot, Hastings Direct as a company has 4.4 out of 5 stars and a rating of "Excellent", based on more than 70,000 reviews.
On similar platform, Reviews.io, the company has 4.25 out of 5 stars, based on more than 38,000 reviews. 83% of customers say they would recommend the service.
Customers praised the quick and efficient service, but some complained about admin fees and slow claim handling (updated 8 October 2020).
Hastings Direct insurance pros and cons
Pros
Windscreen and windows glass cover included as standard in the Direct and Premier comprehensive policies.
Hastings Direct has Multi-car and Telematix cover options and cover is available to new and young drivers.
The claims team is available 24/7.
Cons
There isn't a lot of information about the third party, third party fire and theft or the Essential comprehensive policies available prior to quote stage.
The Hastings Direct website is not easy to navigate.
Verdict
Hastings Direct does offer strong options for comprehensive car cover, as well as other types of car insurance, such as multi-car and Black Box cover. However, its website could be a lot more user friendly to make it easier for customers to understand what is and isn't included in their policy.
---
Car insurance ratings
★★★★★ — Excellent
★★★★★ — Good
★★★★★ — Average
★★★★★ — Subpar
★★★★★ — Poor
Our customer satisfaction scores ("Customers say") are based on a survey of 750 customers carried out in December 2019.
The offers compared on this page are chosen from a range of products we can track; we don't cover every product on the market...yet. Unless we've indicated otherwise, products are shown in no particular order or ranking. The terms "best", "top", "cheap" (and variations), aren't product ratings, although we always explain what's great about a product when we highlight it; this is
subject to our terms of use
. When making a big financial decision, it's wise to consider getting independent financial advice, and always consider your own financial circumstances when comparing products so you get what's right for you.
*Based on independent online research by Consumer Intelligence (March '20). 51% of car insurance customers could save £285.88.
More guides on Finder