Finder is committed to editorial independence. While we receive compensation when you click links to partners, they do not influence our opinions or reviews. Learn how we make money.
Compare universal life insurance
Adjust your payments as needed and invest your premiums to build cash value.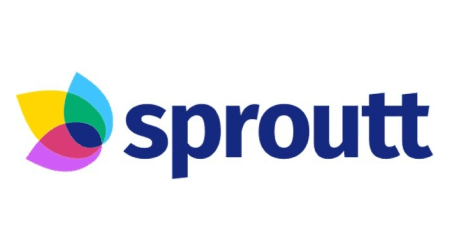 Compare 40+ top-rated insurers
10-min online application
Nearly any age & health accepted
Get quotes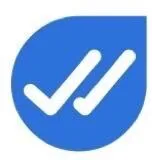 This article was fact-checked and reviewed by Andrew Flueckiger, a licensed insurance agent and Certified Insurance Counselor. Content has been updated for 2020.
Universal life insurance is a permanent policy that doubles as an investment product. It works in a similar way to other permanent policies — but it's unique in terms of its flexible premiums, death benefits and the way the cash value grows.
What is universal life insurance?
Also known as "adjustable life insurance," universal life insurance is a permanent policy with a savings component. Along with offering lifelong coverage, it builds cash value over time and gives you the freedom to adjust your premium and death benefit.
How does universal life insurance work?
Each time you pay your premium, a portion goes into an account that builds cash value at a fixed interest rate set by the insurer. Once you've accumulated enough cash value, you can begin to take out tax-free loans against your policy. Eventually, you can also use the cash value to cover your premiums.
With universal life insurance, you can adjust your premium and death benefit to suit your needs and financial situation.
When you die, your beneficiaries will receive a guaranteed death benefit equal to the face value of your policy. You can choose multiple beneficiaries, and decide how you'd like the money to be allocated between each.
Do I need to take a medical exam?
Most likely. But check with your insurer about its application requirements, including whether you'll need to undergo a medical exam or fill out a health questionnaire.
Is universal life insurance right for me?
Universal life insurance has its perks, like flexible premiums and the ability to use your policy's cash value to cover premiums later in life. But because of its investment component, it requires a higher risk tolerance and a more hands-on approach than term or whole life insurance. Since it's a complicated product, it's best suited to those with complex financial needs, such as:
Parents with special needs children who may have different financial needs over time
Wealthy individuals who want to use their policy as an estate planning tool to build a tax-free inheritance for their heirs
Investors comfortable with the risk of a policy based on the stock market or a mutual fund performance
People who want coverage for life but want to adjust their coverage and premius as they get older
Compare universal life insurance
How do I use the cash value of my policy?
Think of the cash value as a tax-free savings tool. When you've built up sufficient cash value over several years, you can use it to:
Borrow from it to cover expenses. You can take out tax-free loans against your policy. You don't have to repay the loan, but if you don't, your insurer will reduce the death benefit by the same amount you withdrew — which means your beneficiaries won't receive as much money.
Pay your premiums. The cash value your policy gains over time can be used to pay for your premium payments.
Supplement your retirement. Many policyholders treat the cash value component as another way to save for retirement, especially if you want to access your money during early retirement.
How do I use universal life insurance for retirement?
You can use the cash value as part of your retirement plan. For example, to make up your income during retirement, you might combine withdrawals from your 401k and life insurance policy with Social Security benefits. You'd no longer need to pay premiums on the policy, assuming your invested cash value is enough to pay your premiums, so that would be one less bill during retirement.
Types of universal life insurance
Indexed universal life insurance allows you to tie your policy's cash value to a market index, like the S&P 500 or the Nasdaq 100. The market index you attach your policy's cash value to is often capped, which limits how much you can earn with IUL. If the S&P index is capped at 4%, it means your IUL cash value can earn up to 4% of what the S&P index earns only.
Variable universal life is similar in that your money is invested and goes up and down with the market, but you can invest your cash value in the investments of your choice. While this option offers the highest potential for return, it also comes with a higher degree of risk — making it best for high-income earners with prior investment experience.
Traditional vs. indexed vs. variable
| | Traditional | Indexed | Variable |
| --- | --- | --- | --- |
| Permanent | Yes | Yes | Yes |
| Builds cash value | Yes | Yes | Yes |
| Policy options — death benefit and premiums | Flexible | Flexible | Flexible |
| Cash value rates | Fixed by provider | Tied to market index | Tied to investment you choose |
| Potential for investment growth | Conservative, stable | Assertive, fluctuating | Fluctuating, high risk |
Can you cash in a universal life policy?
Yes. If your financial obligations drop off and you no longer need life insurance, you can surrender your policy and collect the cash as a surrender value. This is typically an option after you've had the policy for a few years.
Pros and cons of universal life insurance
Pros
Lifelong coverage. Your policy stays in force for your entire life, as long as you pay your premiums.
Cash value growth. A portion of your premium goes into a savings-type account and earns interest over time.
Flexible premiums. This policy allows you to change your premium and coverage amount — making it ideal for those who foresee income fluctuations or major life changes.
Tax advantages. You can take out tax-free loans against your policy, and the death benefit paid out to your beneficiaries isn't taxable.
Cons
Expensive. Universal life insurance can be six to ten times more expensive than a term life policy because you have coverage for life.
Limit on returns. Your insurer will cap your cash value returns, so ask about the participation rate before signing up.
Cash value doesn't go to beneficiaries. You'll only have access to the cash value before the policy ends upon your death. Your beneficiaries will only get the face value of the policy minus any withdrawals you've made.
Poor returns. Interest rates tend to be more conservative than other investment accounts. If building a cash asset is your main priority, you'll typically find better options elsewhere.
Alternatives to universal life
If you're interested in a permanent policy, consider whole life insurance. It offers similar benefits, like lifelong protection and the potential to build cash value. The cash value grows at a fixed rate, and the premiums stay the same for the life of the policy.
If you only need life insurance for a set period of time, look into term life insurance. This policy is cheaper, and provides protection for a specified term — like 10, 15, 20, 25 or 30 years. While it doesn't have an investment component, it offers predictable premiums. If you die during the term, your beneficiaries will receive a death benefit. And if you outlive your policy, your coverage will expire.
Bottom line
Universal life insurance is a permanent policy that allows you to adjust your premiums and coverage amount and accumulate cash value. But it's expensive, and you'll need to stay on top of your policy's available cash value to avoid losing your coverage.
To find the policy that fits your family's needs, compare life insurance companies.
More guides on Finder