Finder is committed to editorial independence. While we receive compensation when you click links to partners, they do not influence our content.
Compare $250,000 life insurance policies
An extra $5 a month could bump up your coverage from $100,000 to $250,000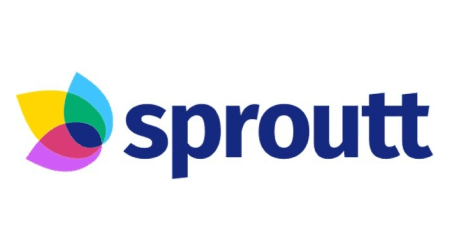 Quotes from 40+ top insurers
Up to $10 million in coverage
Skip the medical exam
Get quotes
No one can predict the future, but life insurance can help you protect your family. Ideally, your policy should allow your beneficiaries to maintain the lifestyle they've grown accustomed to. A $250,000 policy is generally inexpensive and popular among seniors and young earners, as well as careful savers who have healthy savings, retirement and 401(k) accounts.
How much does a $250,000 life insurance policy cost?
Rates are on the lower end for policies around $250,000, especially if you're young, healthy and a non-smoker. Life insurance is customized to the individual, so the rate you're offered reflects your gender, age, health, lifestyle, job and hobbies, plus the length of your policy. To lock down the best possible rate, apply for a life insurance policy as soon as you need it.
For a 20-year term life insurance policy with $250,000 coverage, the average 30-year-old nonsmoking man in perfect health would typically pays around $18 a month, or $15 a month for a woman. For smokers, the rate could climb to $48 a month for men, or $40 a month for a women.
*Based on sample rates from 10 major insurers from Policygenius, valid as of August 2019
Is a $250,000 life insurance policy right for me?
Consider getting a $250,000 life insurance policy if:
You have dependents or family who depend on your income
Your annual salary is between $25,000 to $50,000
You have $250,000 in mortgage, student loan, credit card or other debt
You have some money in savings and retirement accounts
You can't afford more coverage
The amount of coverage you buy should account for three things: your income, your assets and your financial obligations. Do your financial obligations minus other assets add up to $250,000? If so, you're in the market for a quarter of a million dollars of coverage. But when you're crunching the numbers, be wary about buying too much life insurance. Your policy should mirror your financial situation, so only buy a $250,000 policy if you really need it.
Your income
Most people purchase policies that replaces their income and covers their family's cost of living for 5 to 10 years. To figure out how much coverage to carry, choose a target number — like 10 years — and work backwards from there. Use your salary as a starting point, and consider any other funds your family would have access to when you die, such as retirement accounts, savings and Social Security. If you think your dependents would need $250,000 to pay for their living expenses over 10 years, you may be in the market for a $250,000 policy.
Your assets
As you work your way up the career ladder, you'll most likely acquire assets and wealth, like a house, car, savings account or 401(k). If your estate is worth $250,000, a life insurance policy can protect it and provide liquid cash to pay estate taxes. And if you're a careful saver with healthy bank accounts and lucrative investments, you may need a smaller policy.
Your financial obligations
Assess everything you pay for now and expect to pay for in the future. Your responsibilities might include:
Debt. Most debt doesn't die with you, especially if you have co-signers, so consider leaving enough money to cover your mortgage, student loans, car loan and credit card debt.
Children. The general rule is to cover your kids until they're working and earning money themselves. So if they're young, aim for a larger policy.
Spouse. If your partner is a stay-at-home parent or works part time, consider adding more coverage to pay for childcare if your partners needed to return to work. If your partner's the breadwinner or much younger than you, you may be able to reduce coverage.
College costs. Add in the coverage amount for each child who plans to go to college, taking into account in-state vs out-of-state tuition and eligible scholarships.
End-of-life expenses. To avoid saddling your family with the financial burden of paying for your funeral, most policyholders set some funds aside to pay for burial services.
How do I get a $250,000 life insurance policy?
To qualify for a $250,000 policy, you'll need to meet requirements set by your insurance company. Insurance companies aren't huge risk takers — they calculate your risk of dying during the term based on your age, health and family history, and young, healthy applicants are the best candidates.
Your eligibility also depends on your income, or whether insurance companies think you can pay for your premiums. Depending on your age, you'll need to be earning $10,000 to $50,000 a year to qualify, or you'll need to prove that $250,000 is between 5 and 25 times your annual income. The good news is that the financial requirements for $250,000 of coverage aren't too high.
Typically, insurers will approve applicants earning at least an annual salary of:
Age 18–40: $10,000
Age 41–50: $16,666
Age 51–55: $50,000
Age 56–65: $25,000
Age 66–70: $50,000
Can I get $250,000 coverage without a medical exam?
Yes, you can waive the medical exam with a simplified issue or guaranteed issue life insurance policies, but there are a few caveats to keep in mind.
Typically, the approval process takes up to a week, but depending on the provider, those in good health may be approved within minutes or days.
No-exam options are ideal for people who need coverage fast — say, to secure a business loan or fulfill a court order.
Most insurers cap their coverage at $250,000. Unless you have a serious health issue or a family history of heart disease, diabetes or cancer, you should be eligible for coverage.
Underwriters tend to check your DMV, pharmacy and Medical Information Bureau (MIB) records.
Without a medical exam, insurers can't get a complete understanding of your health and medical history. To cover their own risk, they charge higher premiums for no-exam policies.
Get quotes for $250,000 life insurance policies
Bottom line
The concept behind life insurance is simple: Pay now to protect your family later. When you're working out how much coverage to buy, carefully think about your assets and financial responsibilities. If they add up to $250,000, it's worth looking into this kind of coverage. If not, continue comparing life insurance options to find the best policy and coverage for you and your family.
Frequently asked questions
More guides on Finder