Finder is committed to editorial independence. While we receive compensation when you click links to partners, they do not influence our content.
Compare $1 million life insurance policies
High earners earning over six figures are the most ideal candidates for policies this size.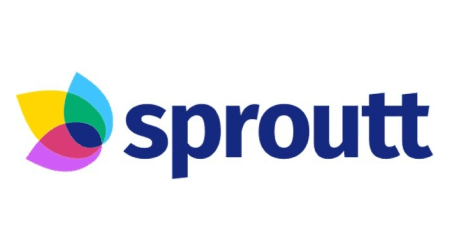 Quotes from 40+ top insurers
Up to $10 million in coverage
Skip the medical exam
Get quotes
When you're trying to work out how much coverage to buy, take two factors into account: Your financial obligations and your salary. While a million dollars seems like a lot of money, it's not that crazy if you're a high earner and have a mortgage, kids or debt to pay off. And since life insurance is relative to your income, a $1 million policy can be surprisingly affordable.
How much does a $1 million life insurance policy cost?
Life insurance rates are personalized, and your premium is a product of your gender, age, health, lifestyle, occupation and hobbies, and the length of your policy. The younger and healthier you are, the lower your rate will be.
You might think a $1 million policy is extremely expensive — but that's not always the case. For a 20-year term life policy, a nonsmoking 30-year-old man in perfect health might pay $47.48 a month for coverage, while a woman might pay $37.02 a month. For smokers, the rate climbs to $153.90 a month for a man and $125.15 a month for a woman.
*Based on sample rates from Policygenius from 10 major insurers, August 2019
Can I get a $1 million life insurance policy?
To determine if you're qualified to get a $1 million policy, your insurer will look at your age and salary. First up: age. Typically, the younger you are, the higher your coverage eligibility will be. This is because your earning potential and financial obligations increase as you age.
Next: salary. Insurers use your income as a barometer for coverage. Most carriers will approve coverage for 10 to 20 times your salary. So, if you earn $100,000 a year or more, you should qualify for a $1 million policy.
To break this down even further, if you're employed by a company, you have a much better chance of securing a million dollars of coverage. Life insurers believe they're taking on more of a risk with self-employed workers, so it may be a little harder. And it can be even more challenging for students and stay-at-home parents.
Can I get $1 million in coverage without a medical exam?
Most insurers cap their no-exam policies, which are called simplified issue or guaranteed issue life insurance, at $250,000 in coverage, with a few going up to $500,000.
Through with some insurers, like Fabric, Haven Life or Principal, you may be able to get $1 million coverage without taking a medical exam. The process may involve an online questionnaire, agent screening, or a phone interview. But there are a few catches: These types of policies are generally only open to people between the ages of 18 and 60, and are exclusively available for those in great health. If a company catches any medical conditions — even minor ones — in its screening process, you'll probably have to take a medical exam.
If you're in good health and have the time — and inclination — to take a medical exam, you're more likely to get a better deal. No-exam policies are much quicker to secure, but that convenience comes at a hefty cost in the form of high premiums.
Get quotes for $1,000,000 life insurance policies
Is a $1 million life insurance policy right for me?
Generally speaking, you should carry enough coverage to replace your income for five to 10 years. So, if you earn around $100,000 a year, a $1 million policy might be a good fit. In other words, assess everything you pay for now, and everything you'd need to pay for in the future.
Income aside, your life insurance policy should also cover your financial obligations. This might include a mortgage, student or car loans, credit card debt and the cost of sending your kids to college. When you do the math, if your financial responsibilities reach — or exceed — $1 million, it's definitely worth looking into a $1 million policy.
The main factors to consider include:
Income replacement. Life insurance protects your finances, so it should be relative to your income. If you're a high income earner, taking home $100,000 or more a year, anything less than $1 million might leave you underinsured.
Dependents. Your policy should provide your spouse and kids with the money they need to survive, at least for those 5 to 10 years. This may include healthcare and childcare costs.
Breadwinner burden. Is your spouse a stay-at-home parent? Or a part-time or low-income worker? As the primary wage earner, your policy should cover the cost of living for your family if something happens to you.
Outstanding debt. Your debt doesn't die with you, so ideally, your policy should cover your mortgage or rent, car loans and leases, student loans and credit card debt.
College expenses. Are your kids planning to go to college? That's amazing, but it's also a massive expense. Depending on how many children you have and the kind of schools they want to go to, a $1 million policy might make sense.
End-of-life expenses. Many life insurance policyholders put aside some money to cover their funeral and burial costs, so their family doesn't have to deal with that financial burden while they're grieving. This obviously won't reach the million-dollar mark, but it's a cost to take into account.
Long-term care. You may be looking after a parent who's in a nursing home or covering some medical expenses. If that's the case, consider this cost when working out your life insurance needs.
Estate planning and management. As you move through life, you'll probably accumulate assets and wealth. A $1 million policy helps to preserve your estate and provide liquid cash to pay estate taxes.
Business ownership. Are you an owner or partner in a business? Do you have key employees? Are you self-employed? A life insurance policy can offer the company — and its employees — a sense of security and much-needed cash flow in the event of your death. The value of your business determines the amount of life insurance you need.
Loans. Do you need to secure an SBA loan for your business, or something similar? A life insurance policy can fast track your application, as it proves you have every intention of paying the money back. If your loan is creeping toward the seven-figure mark, you'll want your coverage to match.
Financial safety net. To ensure your family has enough money to not just survive, but thrive, you may want to add cushion coverage to your policy, which may send it over the $1 million mark. This also ties into leaving a legacy.
Is there anything I should watch out for?
Whenever your circumstances change, it's a good idea to reassess your life insurance coverage. So if you've gotten married or divorced, received an inheritance, bought a new home or became a grandparent, you may find that you need more protection.
On the flipside, be careful about buying too much life insurance. If you're still working your way up the career ladder or have very few financial obligations, you may not need $1 million of coverage.
Bottom line
So, do you need a $1 million life insurance policy? To decide, weigh up your current and future financial obligations against your salary. A million dollars seems extravagant, but it may not be when you factor in your income, dependents, debt, estate and the cost of living .Before committing to coverage, compare life insurance companies.
More guides on Finder