Finder is committed to editorial independence. While we receive compensation when you click links to partners, they do not influence our content.
Compare $500,000 life insurance policies
$500,000 could help your family clear any debts and continue to live comfortably when you're gone.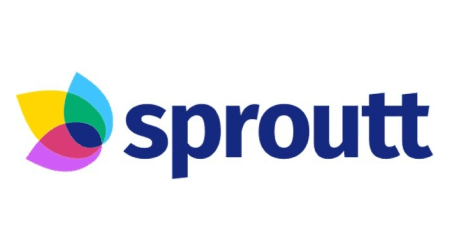 Quotes from 40+ top insurers
Up to $10 million in coverage
Skip the medical exam
Get quotes
Your life insurance policy should sync up with your income as well as your financial obligations now and in the future. If after doing the math, you discover that your living expenses and debt add up to $500,000, it's worth considering that amount for coverage. What's more, if you're earning around $50,000 a year, this policy can protect your income if something happens to you — and at a surprisingly affordable price.
How much does a $500,000 life insurance policy cost?
Life insurance is tailored to the individual, and the rate you're given is based on your gender, age, health, lifestyle, job and hobbies, plus the length of your policy. Generally speaking, a $500,000 policy won't break the bank, especially if you're healthy and a nonsmoker. And with term life insurance, your premiums stay the same for the life of the policy — so aim to lock down a rate as soon as you need coverage.
For a 20-year term life policy with $500,000 of coverage, 30-year-old nonsmoking man in perfect health would pay $28.58 a month, or $23.06 a month for a women. For smokers, the rate jumps to $83.13 a month for a man or $67.45 a month for a woman.
*Based on sample rates from Policygenius from 10 major insurers, valid as of August 2019
What kind of $500,000 life insurance policies are available?
There are two policy options: term and permanent. Term life insurance lasts a set period of time, with the most common terms being 10, 15 and 20 years.
If you want lifelong coverage, you could look into a permanent life insurance policy worth $500,o000 — and your policy will double as an investment product.
Can I get a $500,000 life insurance policy?
Yes — if you can prove you have the income to support that level of coverage. Most insurers will approve you for a policy that's 10 to 20 times your salary. So if you earn $50,000 a year or more, you'll likely qualify for a $500,000 policy.
Along with your salary, insurers look at your age when determining your eligibility for a $500,000 policy. The younger you are, the better your position. The insurer assumes your salary and financial responsibilities will increase as you age, and they know your risk of dying during the term of the policy is lower.
If you're a student, stay-at-home parent, self-employed or unemployed, you may have a harder time securing half a million dollars in coverage — but it's not impossible.
Can I buy $500,000 coverage without a medical exam?
Yes, you can typically waive the medical exam with a simplified issue or guaranteed issue life insurance policies, but it's not as common with this much coverage.
No-exam policies have a speedy turnaround, making them ideal for people who need coverage quickly, like those who want to secure a business loan or fulfill a court order.
The process can take up to a week, but those in good health might see approval in minutes.
The application is digital, and the underwriters may check your DMV history, pharmacy record and records with the Medical Information Bureau.
Most insurers cap their no-exam policies' coverage at $250,000, but a handful are willing to go up to $500,000 and in some cases $1 million. For instance, Sagicor provides up to half a million dollars of term life insurance coverage for people between the ages of 18 and 65 without an exam.
Get quotes for $500,000 life insurance policies
Is a $500,000 life insurance policy right for me?
The general rule of thumb is to buy a policy that would replace your income — and therefore cover your family's cost of living — for five to 10 years. If you're earning around $50,000 a year, you might be a good candidate for a $500,000 policy.
Along with income, take your financial obligations into account. To find that figure, think about everything you pay for now and what you'd be expected to pay for in the future. This might include a mortgage, student or car loans, credit card debt, college costs and business expenses. When your financial responsibilities hit the $500,000 mark, you're in the right market for half a million dollars of coverage.
When you're doing the math, consider:
Income replacement. How much money would your family need to maintain their standard of living? If you're the breadwinner, you should carry enough coverage to replace your salary for a few years, so your dependents won't be saddled with a financial burden. If your spouse is a stay-at-home parent or works part time, it's a good idea to add extra coverage.
Children. The younger they are, the more coverage you'll want to get, especially if you're paying for child care. Most people go for a policy that covers their children until their 20s, when they're working and earning money themselves.
College expenses. Speaking of kids, if yours are planning to go to college, consider future costs. Depending on how many children you have and the schools they're applying to, it might be worth getting a $500,000 policy.
Existing debt. Unfortunately, your debt doesn't die with you. Your policy ideally should take care of your mortgage, car loan, student loans, credit cards and any other debt.
End-of-life expenses. Many policyholders put aside money to cover expensive funeral, burial and related costs.
Long-term care. Are you looking after a sick parent or one who's in a nursing home? Factor in those costs when calculating your life insurance needs.
Savings. What does your savings account or 401(k) look like? Those numbers may lessen or increase your need for life insurance.
Business ownership. If you own or are a partner in a business, a policy can offer the company financial security as well as cash flow if something happens to you. The value of your business generally determines how much coverage you need.
Legacy. After you've accounted for financial responsibilities, you might want to think about leaving a legacy. Adding cushion coverage to your policy may bring it up to the $500,000 mark.
What should I watch out for?
When your circumstances change, re-evaluate your coverage. If you find that your financial obligations and assets are now over $500,000, it's worth looking into laddering policies for extra protection.
However, your policy should meet your financial situation and needs, not exceed them. If most of the above points don't apply to you, you may not need $500,000 of coverage.
Bottom line
Life insurance is personal, so it's up to you to do the math. If your living expenses and debt come to half a million dollars, it's worth looking at a $500,000 policy. Think about your salary, too. For those who take home $50,000 a year, this policy can offer the protection you might need.
If you're not sure if $500,000 is the right amount of coverage, it never hurts to compare life insurance options until you find the right one for you.
Frequently asked questions
More guides on Finder